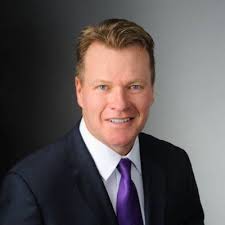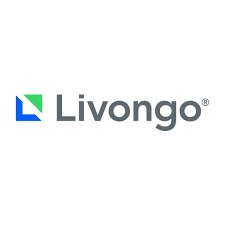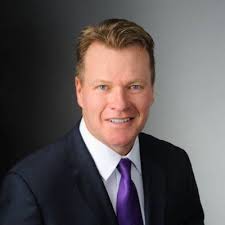 Livongo Health, Inc. (NASDAQ:LVGO) Q1 2020 Earnings Conference Call Summary Highlights
Zane Burke, CEO
"We entered 2020 with significant momentum. We outlined our strategy to deliver on our whole person approach by addressing multiple conditions through our core diabetes solution and growing hypertension, weight management, diabetes prevention and behavioral health offerings on one integrated Applied Health Signals platform. And we are delivering.
While it's challenging for many, our business model and the steps we have taken have positioned us to help those in need. In particular, we believe remote monitoring is rapidly becoming the new standard in health and care. Livongo's connected technology allows our members to track vital signs of interest in maintaining health. We expect that the ability for both personalized care as well as broad population surveillance will become critical going forward as an early warning and monitoring system for the health care system at large and a way to efficiently deliver care to those who need it most exactly when and where they need it.
There is no question in our mind that this pandemic has accelerated a more extensive virtual care delivery model. Remote monitoring is here to stay, and we expect it to become the standard of care for the most vulnerable and expensive populations.
We've also been receiving feedback from highly-respected and innovative HR and benefits professionals who believe that Livongo is key to keeping their people healthy, while also saving money. And Livongo is unique in that we have detailed studies to prove that Livongo improves care, saves money and provides a great member experience.
As we have stated on past calls, with more than 147 million Americans living with a chronic condition and 40% living with more than one, Livongo has a significant opportunity to continue growing our member base. Because of our virtuous business model, we believe the COVID-19 pandemic has only reinforced the value of the service we provide our members and clients.
In the first quarter, we added a record 380 new clients, which takes us to 1,252 overall clients, which is up approximately 44% quarter-over-quarter. Member enrollment was ahead of expectations with over 328,000 Livongo for Diabetes members as of the end of the quarter. Further, we continue to see strong demand in our pipeline.
We work closely with regulators and legislators in Washington to reduce barriers for the use of remote monitoring, which resulted in inpatient access to Livongo and Medicare approvals for remote patient monitoring, which we anticipate remaining both on a temporary and longer-term basis.
Congress has acted to deliver the emergency aid and economic relief Americans and businesses need to get through this phase of the COVID-19 pandemic. While that is a great first step, we anticipate the government will take further actions to expand the use of remote monitoring, managing and testing to better protect our most vulnerable populations with diabetes, hypertension, keeping them at home, healthy and out of harm's way.
Livongo also has an important role to play in the COVID-19 pandemic solution given that our members represent some of the most vulnerable populations with diabetes and hypertension. As the CDC recently reported, 78% of the COVID-19-related ICU admissions were where people with preexisting or chronic conditions.
In order to serve our members, we've been actively ensuring the health and safety of our own team. Livongo is well positioned given that over 1/3 of our people, including all of our health coaches and certified diabetes educators, already work remotely. And we were well equipped for remote operations long before the pandemic. We were also already ahead on limiting disruption of our supply chain, including multi-sourcing production locations for our connected devices.
Having our own team well cared for has allowed us to focus on our members and clients. We have taken a number of actions, including offering a COVID-19 specific behavioral health module nationwide to our members, clients and prospects at no cost through the end of June, to get them over the hump while we flatten the curve. More importantly, we're being asked to accelerate launches to deliver services to clients who wanted their most vulnerable populations protected sooner and taken steps to position Livongo well pass COVID-19.
As you know, we provide our members with real-time blood glucose and blood pressure data. This allows us to offer general supportive care recommendations like rest and fluids as well as personalized specific recommendations like medication adherence so our members avoid exposure to more risk by entering overwhelmed health care settings.
We have been proactively in sharing information with our members on how best to handle any potential illness and manage their condition. Dr. Schneider will talk about this more in a bit.
Two other important headlines for the quarter. First, as the number of employee health management programs continue to grow, large employers are increasingly challenged to organize and manage these programs for their employees. They want one partner to work with. This trend was already underway before COVID-19, but the pandemic accelerates it. We expect that larger, multiproduct, well-capitalized organizations will have an increased advantage."