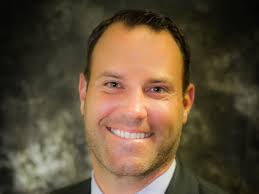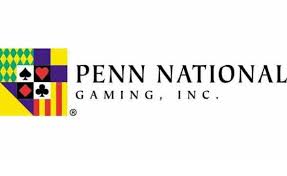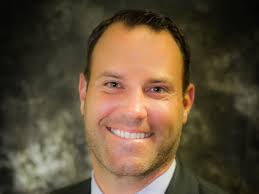 Penn National Gaming, Inc. (NASDAQ:PENN) Q1 2020 Earnings Conference Call Summary Highlights
Jay Snowden, CEO:
"I'd like to transition and focus the balance of my time this morning, looking ahead to what we believe the future holds for Penn National, once the coronavirus crisis is behind us. While exact timing is uncertain as Dave referenced, we've begun to hear some encouraging news out of Governor's offices around the country that would indicate an end of May, early June time frame for a significant number of our properties to begin to resume operations.
Like everyone else at this stage, we're not exactly certain what a limited reopening will bring. However, the ability to safely welcome back value team members and guests at our properties is positively a step in the right direction and one that we've been anticipating and very much look forward to.
One of the key advantages that we have at Penn is our geographic diversification. While — with operations spread across 19 states and no more than 15% of our revenues derived from any single state, we're well positioned and should see a significant benefit as states begin to open casinos on a sequential basis.
In preparation for reopening, our team led by Todd George, our Executive Vice President of Operations has been diligently working with our regulators and other governmental health organizations on developing comprehensive new standard operating procedures that include a number of social distancing protocols and other appropriate measures to keep our guests and team members safe when they return. These include increased daily cleaning and sanitation regimens, reducing the number of table game seats and slot machines in play at any one time, reducing the number of seats in our restaurants, installing hand sanitizer stations and wipes around the casino and providing masks for our team members and encouraging use of PPE by our guests amongst others.
And while our properties have been closed, of course, our management team has not been sitting idle. We have used this time to focus on how we can continue to better serve our customers by pursuing key technology advancements as well as by undertaking a thorough reevaluation of our corporate and property –operating practices and structures to improve efficiencies and to reimagine our casinos in a way that will enhance the guest experience. We are also in the process of making meaningful upgrades to expand the reach of our industry-leading mychoice loyalty program as we covered in the release.
In addition, we've been able to continue the development of our Barstool Sports book app while the live sports world has been on an extended hiatus. We anticipate this will allow us to launch on schedule in the third quarter of 2020 on a more level playing field as sports are likely to be ramping back up around that time. We believe the Barstool brand and marketing engine should help drive meaningful market share as the product is introduced across our database of 20 million casino customers and Barstool's audience of over 66 million and growing fans.
Speaking of Barstool Sports, despite the lack of live sports Dave Portnoy, Erika Nardini and their team have continued to generate highly creative and engaging new content for their loyal followers stuck at home in April with meaningful growth in social media and online blog and video views. April also represented their best ever commerce month which I think speaks to the power of Barstool's brand and it being about more than just sports.
As an example Dave Portnoy's regular gift Unboxing series has generated over 50, 5-0, 50 million views alone over the last several weeks. Lastly, Barstool has shown continued success in utilizing emerging platforms to expand its reach including explosive growth on TikTok now with over nine million followers. And I recall when I met Dave and Erika that number last summer was around 200,000 followers, so absolutely explosive growth and the introduction of live video game streaming with Dan Katz on Twitch.
Penn Interactive delivered similarly impressive results in the first quarter beating budgeted revenue and EBITDA despite the loss of retail sports book revenue for most of March. That momentum has carried into the second quarter with Penn Interactive experiencing strong growth in revenue for both our social which experienced 24% month-over-month revenue growth from March to April and real money in Pennsylvania with over 60% growth from March to April with those gaming products.
Our real money online experience and early results in Pennsylvania has reinforced our view that our operating capabilities and significant casino database will be a true competitive advantage as additional states authorize iCasino which is something we expect to see accelerate as states seek new revenues to help offset the fallout from the coronavirus.
When you combine this casino database monetization opportunity along with the ability to cross-sell the Barstool Sports database of sports betters to online casino products in states where it is legalized, our differentiated omnichannel strategy looks very promising for the future.
In closing, I want to emphasize that Penn National's exciting long-term growth story as I've just covered at a high level remains fully intact. While the last several weeks have been unbelievably challenging for everyone here at Penn and the entire industry, I'm proud of the hard work and agility, our team has shown and I'm confident in our ability to execute on the new opportunities ahead. It's times like these that often accelerate innovation and reward disruptors. We have historically proven that is a comfortable place for us at Penn and will again thrive in an environment like this.