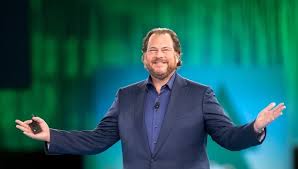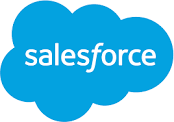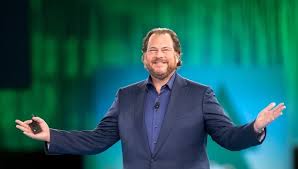 Marc Benioff, Chairman & CEO
Salesforce (NYSE:CRM) Q1 2021 Earnings Conference Call Summary Highlights
"Our ability to execute globally with speed to the adverse conditions of March and April, well, I'll tell you that gave us tremendous confidence. We can operate successfully in any environment at any time, it was incredible. We demonstrated that we have the ability to innovate and meet rapidly changing customer demands and needs under any circumstance. And the last few months affirm the strengths we have in our amazing customer relations – innovative scale and operate across different industries and geographies, companies of all sizes and with Customer 360, the most complete CRM product portfolio mission of any company I was excited to see in the quarter.
And for the seventh year in a row, IDC has ranked Salesforce as the number one CRM. We gain more share in 2019 and we're now seeing continuous improvement in our pipeline month to-date. Well, we've been really surprised and our pipelines for the second quarter – I've been on more sales calls with more CEOs in the last two months than at any time my career. And there's universal agreement among them. Digital transformation, while this isn't a one app, it's a must have, company isn't organizations and governments around the world have a digital transformation imperative like never before. And many of them are accelerating their plans for digital first work from anywhere environment.
For example, in Q1 we signed a incredible and extensive deal with AT&T with the vision of AT&T Communications, CEO Jeff McElfresh, a incredible executive, somebody who's just been completely inspiring to me, while AT&T is moving to a highly accelerated digital first world to deliver the most amazing 5G service with an incredible connected experience for their millions of customers and subscribers across every customer touch point. And this includes their media properties such as DIRECTV and HBO, and Turner Sports and more, but with Salesforce, AT&T will further extend this vision of a single view of their customer, single source of truth really, with every customer touch point federated on Customer 360 across retail sales and call centers on messaging and online and in home service and more, only Salesforce could do that.
Every customer touchpoint, the AT&T truck pulls up to my office or my home that's going to be Salesforce and I walk into AT&T store and that's going to be Salesforce, and I'm getting an email from AT&T that's going to be Salesforce and I'm on the phone with the AT&T call center that's going to be Salesforce and we're going to make sure that they have that Customer 360 enhanced. And I'll tell you when we're integrating all that data with MuleSoft, it's going to connect AT&T's different backend systems. Tableau is giving them the ability to understand customer preferences. Einstein is going to help them serve more intelligent recommendations and route service cases.
I was on the phone just yesterday with Jeff McElfresh reviewing the incredible progress of the project. And it was clear to me this is going to empower AT&T to drive more value and build stronger relationships with every customer. And we're going to begin deploying this with Jeff and his team, the AT&T's employees, very, very shortly. Our goal is by the end of July. And then to tens of thousands of users in the third quarter.
We're thrilled to have also significantly expanded our 15 year partnership with Standard Bank group, the largest bank in Africa. It operates across 20 markets, it's an incredibly important banks to the African economy. Standard Bank is going to leverage the full power of our Customer 360 including the Financial Services Cloud, the Commerce Cloud, Marketing Cloud, MuleSoft and Einstein to provide that single view of the customer to build personalized customer journeys and deliver amazing client experiences in retail banking across all channels.
And when the livelihoods of Zions Bank customers were threatened by COVID-19, well the Utah based bank turned to Salesforce and Customer 360 to virtually support a high volume of loan requests. They're using our customer communities and our service cloud to facilitate conversations with customers, automate applications processing, provide tracking and visibility to customers waiting for their loans. Zions Bank stood up this loan application portal in seven days, even though the 38th largest bank in the U.S., it became the ninth largest distributor of SBA Payroll Protection Program funds in round one using Salesforce's Customer 360 platform.
One of our ISV partners nCino, well they built an end-to-end solution for federal SBA CARES Act loans for small businesses all on Salesforce and it processed more than $35 billion in loan applications for its banking customers, including KeyBank. IBERIABANK, the world's largest credit union, the Navy Federal Credit Union, all running on Salesforce Customer 360. And one of the unique aspects of COVID-19 crisis is the deepening our ties with the local and federal governments around the world.
But public sector action has never been greater. I mean, I can't believe how many phone calls I've been on with Governors. In the public sector, a number of our government customers or agencies, if you will, they chose Salesforce in the quarter to begin helping them address COVID-19 related issues, including some of the very largest federal agencies.
At the state level, we formed office of emergency services. They implemented Salesforce to create the public health ordering system, an application consumer helps the state leverage data that urgently needed public health resources across California improved customer service. It did it in days and the U.S. Census Bureau, they expanded their long time relationship with Tableau as the agency's data analysis with a visualization platform of choice. Tableau partners with the Census Bureau on mission critical data applications in support of the 2020 census and beyond, so important.
Internationally, we also had an incredible deal with Commonwealth of Australia, where we partnered with the National Disability Insurance Authority to deliver and improved experience for more than 500,000 participants that are predicated to access disability support by 2025. Those are some of the highlights from Q1.
Now looking ahead, if much of the world is beginning to move now into Phase 2, we like to call reopening safely. Our Work.com platform is going to become a – well, it's going to fill a huge unmet need, step-by-step we're seeing the economy is starting to come back to life. Salesforce is also beginning to reopen its offices first throughout Asia. It has to be done safely, got to be done responsibly and it's going to be a complex process and the new normal businesses are going to have a new lifestyle, a new lifestyle of man, life style of taking people's temperatures and enforcing social distances standards, a new lifestyle of testing and contact tracing and a new lifestyle of wellness assessments to mitigate interaction of the virus.