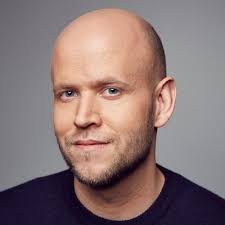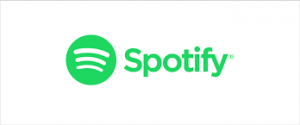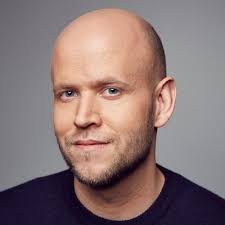 Spotify Technology S.A. (NYSE:SPOT) Q1 2020 Earnings Conference Call Summary Highlights
Daniel Ek, CEO: 
"..Like every other company, we're operating with a new – in a new reality. And it's of course, premature to say when things will return to normal or what the normal will look like.
But despite this uncertainty, Q1 was a strong quarter for Spotify. We continue to see impressive user growth, up 31% from last year. In fact, we saw faster growth in all four of our regions in the first quarter of 2020 compared to Q1 2019. And we met our guidance by new subscribers and MAUs.
The one exception was advertising revenue, which is a very small portion of our total revenue. Obviously, a loss in ad revenue is something that every media company is experiencing during this challenging time. So in sum, our overall business is less impacted than many others.
Podcast consumption grew by triple digits during the quarter compared to just a year ago. It was also our biggest quarter ever for organic podcast creation. And while many companies have had to adjust their outputs during this crisis, almost all of our original and exclusives have either maintained or increased their pace of new releases in response to audience demand.
For example, our original podcast Science Vs and Fest & Flauschig have both doubled their weekly releases. And we also launched a new daily news podcast in Germany that has already become the second-largest show in the country and regularly ranks in the top 20 worldwide.
And we've been encouraged by the wave of creativity in new podcast creation this quarter. More than 70% of new podcasts on Spotify were created with Anchor and within our own ecosystem.
With 286 million monthly active users and 130 million subscribers, it's clear that audio and Spotify continue to play an important role in our users' lives. Our solid performance is the result of the audio-first strategy that we put in place just over a year ago. And we're up 31% in both MAU and subs year-over-year.
And while we saw some minor impact from COVID-19 during the back half of the first quarter, MAU and subs remain in line with our forecast and held steady in hard-hit mark like Italy and Spain, we saw more of a decline in daily active users and consumption. But over the last few weeks, we've seen listening start to rebound in a big way.
In this environment, we've had to suspend where we normally believe and think differently about our business. So for example, when we saw consumption starting to decline, we would have assumed that MAUs and paid subscribers would be negatively impacted.
But that wasn't the case. In fact, both new and reactivated MAUs grew substantially even during lockdown periods in major markets. And we believe this is a testament to how engaging our platform and ecosystem are to our users.
And last year, as you all know, we outlined a vision to be the world's largest audio platform, and we've made significant progress. We now have more than 1 million podcasts on the platform, and we're the number one audio service for podcasts in dozens of countries around the world and quickly gaining ground where we're not. And I know many are wondering how we will continue to weather the storm. With so many unknowns, there are some questions we simply can't answer at this point.
But I can say that I'm confident that we will continue to be in a position of strength when this is behind us. And that's because of our model, our scale and our superior user experience and of course, our content pipeline. These are the fundamentals that have fueled our success and will continue to do so in the future.
When I look ahead, both short and long term, I'm always thinking about what Spotify's role within the larger ecosystem. And while most focus is on competition between streaming services, we continue to be focused on the billions of users that are listening to linear radio.
The 20 year trend is that everything linear dies, and on-demand wins. This is a trend that we suspect will be accelerated by the COVID pandemic. Time at home has moved people out of their cars, requiring them to shift their listening behavior and that's when they discover streaming and Spotify is the best positioned to capitalize on this. And because we offer personalized and on-demand experience, they end up staying.
So in my mind, our competition is actually those learned and long-held user behaviors. For us, it will always be about capturing the share of time listeners spend elsewhere and prove out that their time is far better spent with us.
And we see this happening now on our platform as routines like commuting to work and going to the gym were disrupted and consumers started to form new habits. And of course, the ubiquity of our platform was a true advantage for Spotify.
And because we're available on over 300 devices across 80 hardware brands, we're accessible to users even after listening behaviors have changed. For example, while listening in the cars declined, listening on gaming consoles is exploding. And we continue to see increased listening on home speakers and through TDs.
And on the music front, we were pleased to reach a long-term licensing deal with Warner Music that covers all of our existing markets and pave the way for us to enter new ones. We also delivered some of the year's most popular music releases to our fans. The weekend album After Hours had the biggest debut of the year so far and Dua Lipa's album Future Nostalgia broke three Spotify records when it was released in late March. Fans are craving new music, and we expect to see more artists and labels move forward with their planned releases.
But it's not just about delivering relevant content. In the midst of an economic downturn, Spotify's free tier and premium model are more valuable now than ever. It's important to remember that just over 60% of our paid subscribers come from our free tier. So growing the top of the funnel has always been a priority for us.
And with more and more people dealing with the financial stress, our free service provides a bridge to ensure users don't have to give up access to their favorite podcasts and music.
In fact, over the last few weeks, we've seen an increase in the number of users coming to the platform for our free service. Many of these listeners are returning to Spotify from lapsed accounts, and some are joining from other streaming providers.
The majority of our competitors do not have a free tier. And that, of course, makes Spotify more appealing option in this environment. This should allow us to expand the pool of subscribers available to us as the economy recovers.
No one knows how long this will last or what the long-term implications will be, but we're very optimistic because of the many positive indicators we continue to see in our business and our strong cash position and our strong belief that we will continue to grow and gain share. There have been many unknowns and surprises throughout this crisis, but I'm really proud of our team and pleased by how well our business has responded."