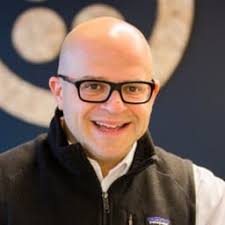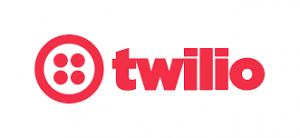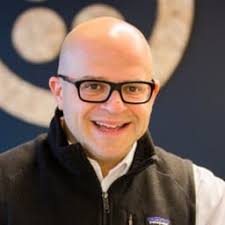 Chairman & CEO Jeff Lawson
Twilio, Inc. (NYSE:TWLO) Q1 2020 Earnings Conference Call Summary Highlights
While we wouldn't have wished it this way, in many ways, Twilio was built for this. Our platform provides three things the world needs, digital engagement, software agility, and cloud scale. Technologies such as messaging, email, voice and video have enabled many parts of the economy to continue working, while keeping its participants safe. Moving quickly, building prototypes and iterating as our needs evolve has been critical for nearly every kind of organization. That's the essence of agility. And Twilio has enabled organizations to reimagine many of their communications workloads in days and weeks, not months and years.
As you can tell from the numbers, Q1 was a strong quarter for the company, both before the COVID-19 impact again and as the impact is starting to be felt across society. Our diversified customer base currently consists of over 190,000 organizations, spanning many industries, countries and companies sizes, from startups to fortune 500s, non-profits and even government bodies. This diversification served us well during this period of time. While some customers saw declines, others saw growth. As you can imagine, customers in hospitality and travel have exhibited very unusual patterns during this period.
First, there were spikes in volume as airlines and hotels dealt with rebookings and cancelled flights during the transition from pre-COVID-19 into travel restrictions and shelter in place protocols. Then, there was a stark decline as business slowed. Another example is that rideshares saw a large decline during this time, with offsets in many cases by sharp increases in demand for food delivery, curbside pickup and retail logistics.
In addition, telehealth and work from home contact centers saw a pickup of adoption during this time. While we are cautiously optimistic, no one can predict what exactly will transpire in the back half of the year given the uncertainty of the macroeconomic environment. So while we are certainly seeing headwinds to our business and certain industries, we believe that we have a resilient business model because of our diversified customer base. And long-term, we expect that usage and many of the impacted industries will return and others that may be newer to use cases will continue to grow in importance. We also saw other use cases where a project that was slated for sometime in the future became "we need this now." And we made several product announcements in the quarter to strengthen our offering.
We announced that several of our products are now HIPAA eligible, meaning customers can more easily utilize our voice, video, SMS and fit products to develop communication workflows containing protected health information in a compliant way. HIPAA is another milestone for Twilio in elevating our data privacy and security to meet the needs of our HIPAA compliant customers. And we are committed to providing a platform trusted by customers and patients.
We also released Flex Dialpad to public beta, enabling outbound calling from Flex Instances. We also announced Flex Boost, which provides technical, operational and financial resources for contact centers affected by COVID-19. Shortly thereafter, we also launched Video Boost giving qualified prospects three free months of our video API. We've seen companies across multiple industries adapt in real-time to the COVID-19.
Digital transformation projects that could have taken years such as transitioning from an on-prem contact centre to the cloud instead took a weekend. Developers and companies big and small got to work, reconfiguring the world for a work from home and nearly 100% ecommerce reality.
Let me give you just a few used cases across various industries that we've helped our customers with over the last couple of months.
With shelter in place and social distancing going into effect, demand for telehealth solutions has soared. Virtual care became a new reality for doctors, nurses, clinicians and millions of patients around the world and Epic, the company that supports the comprehensive health records of 250 million people mobilized to build its own telehealth platform, powered by Twilio's programmable video. The solution allows providers to launch a video visit with a patient, review relevant patient history and update clinical documentation directly within Epic.
Protecting customers and employees from unnecessary in person contact became a top priority for many businesses including Comcast. Over the course of just a few weeks, developers at Comcast integrated Twilio voice into their homegrown customer database, enabling technicians and customer care to contact customers for service requests remotely. They also initiated a pilot to incorporate Twilio video into the same database, which can enable a customer to use the camera on their phone to show a Comcast technician their setup and the technician can walk them through a self diagnosis and repair without ever setting foot in their home.
With widespread school closures, online learning has gone mainstream in [indiscernible], posing new challenges to keep students engaged and on track with their studies. Blackboard is using Twilio SMS for critical communications to connect patients and teachers and keep students updated. And schoolclosures.org deployed a distributed contact center on its Flex, in two days to connect families and teachers during the closures with an educational specialists who have experience teaching from home.
Nearly every contact centers, especially those on-prem needed to be reconfigured to support distributed workforces and increased usage. The city of Pittsburgh needed a way to enable 311 operators to continue to perform their critical work without going into the legacy on premises call centre as usage was spiking in response to COVID-19. They turned to Twilio Flex for a solution. And within four days, we're up and running with agents working safely from home and no disruption in service for residents.
Nonprofits have also had the scale up to support the unprecedented demand of the current environment. City Harvest provides New Yorkers with emergency food relief in a safe way through Trunk a Phone, an SMS reservation system built in partnership with United Way for New York City on Twilio. And with 62% more clients scheduling appointments and a 474% growth in volume of messages from partners. They are helping more people basically get food during this critical time.
I'm incredibly proud of the Twilio team for how they performed in the first quarter and how they've adapted to the ever changing environment. We know that circumstances like these often bring opportunities and based on the numerous new use cases and unprecedented digital acceleration that happened over the last month, I believe that this time has actually created even more long-term opportunities for us to address.
As such, I'm even more excited about what lies ahead for Twilio. I want to give a thank you to our twilio.org team for everything they've done to respond to this pandemic. Within a week of COVID-19 being declared a global pandemic, clear.org donated a $1 million to various organizations focused on driving the medical response to COVID-19 and serving low income at risk populations, who may be severely impacted by the virus.
Twilio is also matching employee donations two to one for charitable organizations focused on the COVID-19 response, including the CDC Foundation, Global Release International, Gift to Asia and the International Medical Corp. These acts are part of our initial response to pandemic, but we are acutely aware of more need in communities around us and we'll continue our efforts to invest in our communities during this time of need.