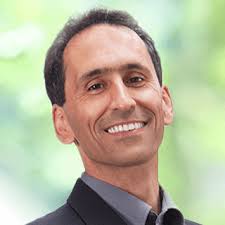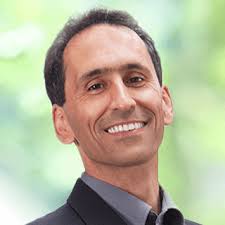 Veeva Systems Inc. (NYSE:VEEV) Q1 2021 Earnings Conference Call Summary Highlights
CEO, Peter Gassner
We had a strong first quarter with results coming in ahead of our guidance. Total revenue was $337 million up 38% year-over-year. Subscription revenue grew 36% year-over-year and our non-GAAP operating margin was 39%. We are slightly decreasing the top end of our full-year total revenue guidance by $10 million to $1.395 billion and raising our full-year top end operating income guidance by $10 million to $510 million. This is due to changes related to COVID-19 in certain segments of the business, particularly in Physicians World and the Crossix areas, where in-person events have largely stopped and advertising is down. This also reflects lower costs related to travel. Tim will discuss our guidance in more detail in his section.
This crisis has caused significant disruption but it has also promoted innovation throughout the industry and at Veeva which over time will be beneficial for Life Sciences, and for Veeva. I'm more confident than ever in our long-term opportunity and our ability to achieve our $3 billion revenue target in 2025.
The effects of the pandemic have been far reaching and the world is looking to life sciences companies for solutions. The industry is less affected financially than many others and remains relatively strong overall. But it is certainly a time of significant change as many of the industry processes become more virtual. Healthcare providers and patients are delaying many non-essential visits and elective procedures. When comparing February to April in the U.S. using Crossix data, doctor visits were down by more than 50%.
This is impacting some life sciences companies more than others depending on their product portfolio. Many clinical trials have been delayed to avoid non-essential patient visits to doctors, in-person visits by sales reps or clinical research associates, the doctors have also largely stopped.
These changes are causing patients, doctors and the industry to rapidly adopt digital strategies. Necessity is creating innovation. Using Crossix data, we see that telemedicine increased rapidly in the U.S. from less than 1% of doctor visits in February to more than 30% of visits in April. Doctors and patients are getting used to a mix of in-person and digital interactions and are finding it productive.
Using Veeva Pulse data from Veeva CRM, we see that in the U.S., remote meetings between pharma and doctors with Veeva Engage are up more than 30 times and approved e-mail communications are up more than two times from February to April.
Doctors are telling us they find digital meetings effective and they look forward to a mix of in-person and digital interactions once things get back to normal. It's good to see the healthcare systems and the life sciences industry evolving so rapidly. It was a very busy quarter for Veeva, we executed our first ever entirely remote product releases in both CRM and Vault. We made major changes to our product plans to release new digital capabilities, customers need most right now.
And our team in the field did an outstanding job of supporting customers around the globe, ensuring the existing programs stayed on track, getting them live quickly with new digital capabilities and helping with many COVID-19 related special projects. We also quickly and effectively turned all our customers summit through the end of the year into virtual events.
Q1 has been our greatest quarter of innovation so far with innovations coming in all areas of the company from product to sales, services and marketing right through to HR and finance. I'm so proud of the Veeva team, and I'm personally thankful to be working around so many bright people executing together as a team. I'd like to touch on two big
new areas of innovation, Data Cloud and MyVeeva. We had a major announcement for commercial in March with Veeva Data Cloud planned for the U.S. by year-end. Veeva Data Cloud will bring a better solution for patient data to the industry. This is a large, underserved area and ripe for disruption. Like the other markets we've entered, we aim to bring much needed innovation.
Veeva Data Cloud is powered by the Crossix data platform, which gives us a distinct advantage. It's a world-class technology platform built for the development and delivery of large scale patient data and analytics, all in a privacy safe way. Customer feedback on Data Cloud has been very positive. And we've already signed our first two early adopters for pilots, one emerging biotech and one top 20 pharma.
Over time, we will expand Data Cloud to more data offerings and countries. The Crossix data platform could be as important an asset to Veeva as the Vault platform. But just as we saw with Vault, it will take us many years to become the market leader. We're starting in a focused way around patient data for the U.S. market. We'll concentrate on early adopter success and product excellence and grow from there.
Just two weeks ago at our R&D Customer Summit, we announced MyVeeva for clinical trials. This is our first patient facing application. It will help patients through the clinical trial process for managing medications and appointments to participating and remote doctor visits.
MyVeeva will enable clinical research sites around the world to eliminate paper and deliver a better patient experience.
The product is planned for release in Q4 and will be free for clinical research sites. MyVeeva has the potential to remove most of the paper from the clinical trial process and transform the patient site and sponsor experience. We're very excited about MyVeeva.
We also reacted quickly in the quarter to add remote sample request management to Veeva Engage and remote source monitoring to Veeva Site Vault, our solution for clinical research sites. We're already seeing significant use of these new digital capabilities. Overall, we're changing our product roadmap to add more digital capabilities and products and we're helping customers define and operationalize their new digital strategy. It's an exciting time to be in the industry and at Veeva.
In uncertain times, people look to join high quality companies and companies look to partner with other high quality companies. We're seeing both trends play out for Veeva. We have been able to attract great new talent and see an increase in qualified inbound candidates and faster interview cycles. Our customer relationships have always been strong, but now they're getting even stronger. We're deepening our partnerships and seeing greater collaboration around long-term roadmap.
Customers appreciate how well Veeva has executed and gone the extra mile in this time of change. Now, I'd like to share a few additional highlights for the quarter by area. It was a very active quarter for Commercial Cloud. Veeva CRM continued to gain market share as we added 10 new SMB logos in the quarter and saw further expansions at enterprise customers. OpenData also had a record number of wins in the quarter. Adoption of Approved Email and Engage Meeting was very strong.
And Commercial Cloud expanded in important ways in digital and with Data Cloud as I mentioned earlier, and also with Crossix Veeva to better connect sales and marketing. We're bringing Veeva CRM field activity data into the Crossix Veeva marketing analytics solutions to give brand marketers insights into how sales and marketing activities are working together. For example, brands can see the impact of media campaigns on doctors recently called on by the field. We have a bold vision for Commercial Cloud. The acquisition of Crossix and the announcement of Data Cloud is a big start. Commercial Cloud is about connecting customer facing teams, leveraging data and digital and solving for the specific needs of each major country and region.
This is the type of strategic partners the industry needs in commercial. Our approach is resonating and giving us the opportunity to engage in even broader strategic planning with our customers.
Turning to Vault, we just held our very first virtual summit two weeks ago. It was our R&D event for Europe and the feedback was very positive. We more than tripled attendance from last year and we're pleased to see the online event was really effective in advancing customer success and for restaurant selling. And looking at Vault development cloud progress, customers continue to adopt more Vault application. Vault QualitySuite is a good example and had a very strong quarter highlighted by another top 20 pharma selecting QualityDocs as their enterprise standard. This marks the 11th Top 20 to select QualityDocs.
Clinical is another area where customers are standardizing on more Vault applications over time. This quarter and existing Top 20 pharma customer for CDMS, eTMF, and Study Startup will round out the full Vault clinical suite by adopting CTMS. Additionally, another European Top 20 decided to adopt eTMF and Study Startup as its enterprise standard after standardizing on RIM in Q4.
We also announced that five of the seven top CROs have joined the Vault CDMS Partner Program. This is a very significant announcement and shows the increasing momentum of our CDMS product. Sponsors and CROs are like see that Vault CDMS has the potential to transform clinical data management. Now to our work outside Life Sciences and cosmetics and consumer goods, these industries have experienced major impacts from COVID-19.