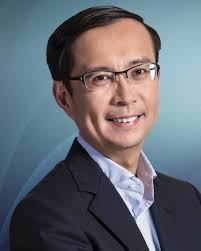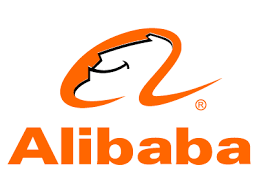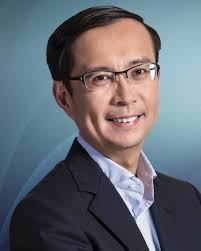 Alibaba Group Holding Limited (NYSE: BABA) Q4 2020 Results Conference Call Summary Highlights
Daniel Zhang, Executive Chairman & CEO
"We have finished an extraordinary quarter and delivered an outstanding fiscal year. Despite the impact of COVID-19 pandemic, Alibaba achieved a historical milestone of US$1 trillion in GMV across our Digital Economy this fiscal year, a strategic goal that we set for ourselves five years ago. We, at Alibaba, have always been aiming for the stars while keeping our feet on the ground. The $1 trillion GMV milestone reflects the [indiscernible] of Alibaba's Digital Economy, and as well as strong execution against the clear strategic vision.
Our scale has now reached one-sixth of China's total retail sales, which was about US$6 trillion last year. And we believe there is still tremendous potential of growth. Digital adoption and transformation in retail are accelerating due to the COVID-19 pandemic, reshaping consumer behavior and enterprise operations.
On the consumer side, shopping online has become a habit for more people and in more product categories. On the retail side, online sale is no longer an option but a necessity for the brick and mortars. We believe there is a new normal that will stay even after the pandemic is over. I would like to review the past quarter's performance in the context of the impact and recovery from the COVID-19 pandemic.
On July 23rd — on January 23rd, right before the Chinese New Year holiday, China announced the lockdown of Wuhan, the center of the pandemic. The lockdown measures implemented in other provinces and cities led to large scale economic disruption in late January and February, which negatively affected our domestic e-commerce business during the period.
However, China quickly contained the pandemic by implementing measures such as strict social distancing, mass testing coverage, centralized mobilization of medical resources, and started to reopen the country for business in late February. By March 9, China announced full recovery of logistics operation national wide, except for Hubei Province where Wuhan is. And a normal life began to return for most of people in the country, when Wuhan 10 week lockdown was lifted on April 8th.
Since March, we have seen a healthy recovery in our China retail marketplaces. As of March 31, 2020, annual active consumers on our China retail marketplaces reached 726 million, a net increase of 15 million versus the previous quarter. Mobile MAUs of our China retail marketplaces reached 846 million in March 2020, an increase of 22 million over December 2019. This reflects how strong consumer mindshare and healthy user stickiness. Since the new fiscal year began, in April, the quarter-to-date paid GMV of our China retail marketplaces has experienced year-on-year growth at the similar rate to the December quarter's level.
For the past several years, we have been investing to grow our new retail business in fresh food and grocery. Freshippo and Taoxianda, which have played an important role in supplying daily necessities to people impacted during the pandemic and it has become wildly popular among consumers. In the past quarter, both Freshippo and Taoxianda delivered stellar growth of more than 100% year-on-year. Approximately 60% of Freshippo's GMV came from online orders, up by 10 percentage points year-over-year. As locked down measures eased in China, starting in April, demand and the popularity of our grocery business have remained strong. We believe the consumer habit of buying fresh food and groceries online will continue after the pandemic, and online and offline integration will drive the new retail model to the next stage of development. We have been investing for years to build the new retail [technology] infrastructure, which will help us further strengthen our market leadership in this sector.
As a leading cross-border import platform in China, Tmall Global has become an ever more important destination for Chinese consumers to buy imported products as they could not travel abroad during the pandemic. In markets outside of China, our international retail marketplaces such as Lazada and AliExpress attracted over 180 million annual active consumers as of March 2020. Lazada's order volume grew more than 100% year-on-year during the fiscal year and completed the March quarter with a strong finish, despite impact of the COVID-19 pandemic.
During February and March 2020, our cross-border marketplace's AliExpress GMV growth was negatively impacted mainly by supply chain and logistics disruptions caused by COVID-19 pandemic. We are seeing signs of recovery in certain major markets starting in April but there are still uncertainties ahead. Revenue from our local consumer services business decreased by 8% year-on-year in the past quarter, due to the impact of COVID-19.
In April, year-on-year growth of our food delivery GMV turned positive as lockdown measures eased, restaurants began reopening and people began returning to work in China. Alibaba Cloud continued its rapid growth in the past fiscal year, with revenue reaching RMB40 billion, an increase of 62% year-on-year. During pandemic, our public cloud business grew rapidly driven by increased consumption of video content, as well as web adoption of remote working and learning.
Our cloud computing infrastructure and big data business has also played a key role in enabling business to quickly resume operation and production. We believe the pandemic will further accelerate digital transformation of enterprises. All industries, including public sectors, will choose to move their technology infrastructure to the cloud.
DingTalk our digital collaboration platform for enterprises played a key role during the pandemic. Millions more enterprises and users in China are now using DingTalk to stay connected and work remotely. DingTalk also made significant penetration in the education sector, as schools adopt the platform for their teachers and students. In March 2020, DingTalk conducted an average of over 1 million active classroom sections on each school day. DingTalk's number of daily average active consumers during a working day grew significantly to 155 million in March. As offices and schools reopened in China, DingTalk's number of active users came down from the peak level but still maintained at more than 100 million DAU.
In the past quarter, our digital media and entertainment business delivered healthy growth in paying subscribers and user time spent, as users' consumption of video content increased significantly during the pandemic. Youku will continue its focus on production and distribution of original and exclusive content, while ensuring cost efficiencies and return on investment. During the past quarter, we leveraged our platform technology and other resources across the Alibaba ecosystem to support populations impacted by COVID-19 pandemic within China and around the world. We also implemented a comprehensive set of financial and business support measures to help alleviate the near-term challenge faced by our business customers and partners.
As of March 31, 2020, Alibaba together with Ant Financial has contributed approximately RMB3.4 billion in value in the form of donations, subsidies, and tech support. To name a few examples, we waived fees, reduced commissions and offered logistic subsidies to our merchants. We worked with Ant Financial and other partners to advance working capital funds to our merchants to provide liquidity and to facilitate one year loans with preferential interest rates.
We used the RMB1 billion special fund, we established in January to procure medical and related supplies for parts of China affected by pandemics. Our logistics subsidiary Cainiao offered free delivery of medical supplies to destinations around the world through its extensive global logistics network. Our self-operated fresh food and grocery chain Freshippo committed to more than 200 remaining open for business even during a period where lockdown measures were in effect. Freshippo also worked with the supply chain to keep our commitment to not raising prices as well as maintaining adequate stock on the shelves. We made available AI technology to over 550 hospitals in China to help improving the speed and efficiency of their COVID-19 diagnosis using CT scans.
The Alibaba Foundation, through combined efforts with Jack Ma Foundation, and the Joe and Clara Tsai Foundation donated over 200 million units of personal protective equipment, testing kits and ventilators to over 150 countries and regions.
In April 2020, we further announced the 2020 Spring Thunder initiative, which aims to help export-oriented SMEs explore opportunities in the China domestic market through our China retail marketplaces;, and expand into new markets through our international wholesale and retail marketplaces such as Alibaba.com and AliExpress; to develop digitalized manufacturing clusters; to accelerate the digital transformation of China's agriculture sector; and alleviate financing challenges faced by SMEs by working with Ant Financial and its partners.
The battle against the COVID-19 pandemic is not over, although China has made good progress in fighting and controlling the spread of the coronavirus. With most business reopening and people returning to normal life, the threat of the pandemic is still looming in rest of the world and the timing and the pace of recovery is still uncertain. At the same time, tensions between the U.S. and China have added another layer of uncertainty to the post-COVID-19 world. Despite the uncertainties in the macroeconomics and the geopolitical environment, there is one thing we can be certain, the world is moving towards digital-first and digital everything.
In the past two decades, Alibaba has developed comprehensive infrastructure, and capabilities built on digital technology for business, financial services, logistics, cloud computing, and big data to prepare for this new era. We believe our infrastructure and capabilities will play an important role in enabling all industries to embrace digital transformation and the customers to embrace a digital lifestyle.
In addition, we aim to empower SMEs around the world, including both in America to have access to the Chinese and other global consumer markets and create new jobs. This is a task that Alibaba must undertake to fulfill our vision to make it easy to do business anywhere. And it is also the fundamental assurance for our sustainable growth in the future."