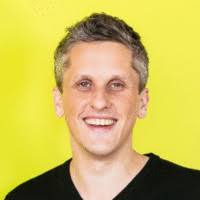 Box, Inc. (NYSE:BOX) Q1 2021 Results Earnings Conference Call Summary Highlights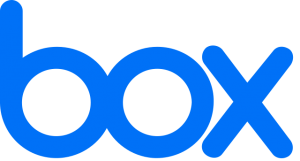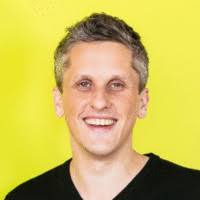 Aaron Levie, CEO:
"…We are at the beginning of what will be one of the most transformative periods in business history. Over the past couple of months, I have been speaking with dozens of CIOs and CEOs of Fortune 500 companies and it's very clear that building toward a digital-first workplace will be a key pillar in a much broader new normal for how organizations operate going forward. The opportunities for flexible work, global and virtual teams and reimagined business processes have always been a key element in our vision.
While there is an undoubtably significant economic disruption in many sectors right now, there is also an unmistakable sense that this is an opportunity to accelerate digital transformation. Organizations are now beginning to re-factor how they operate for the 2first century, eliminating paper-based processes, automating manual workflows and creating new digital customer experiences. We will see manufacturers enable secure collaboration across global supply chains with complex networks of partners. Healthcare providers will fast-track telemedicine experiences and build new ways to share data with their patients. Retailers can collaborate on advertising campaigns virtually and connect and evolve their digital in-store experiences. Life sciences organizations can manage clinical trials and research across distributed teams. And banks can onboard clients without paper or manual processes.
This future will be built on modern cloud platforms and that's where Box comes in. Nearly 100,000 customers now rely on Box to power secure collaboration in critical processes across their businesses. And Q1 highlighted how important Box is to our customers and just how much of a transformational impact we can have.
Just to give you a few examples. As we announced, in the quarter, the USDA recently chose Box to power the organization's secure remote work initiatives and help digitize operations within its 2,500 farm service centers across the country. Vistra Energy, which produces electricity for nearly 60 power plants across the country for five million customers leveraged Box along with our tight integrations with Slack, Zoom, Office 365 and G-Suite to quickly and smoothly transition teams to remote work. And Box enabled General Electric to keep employees connected both to each other and to their customers while also keeping them secure on more than half a million connected devices. It's incredibly energizing to be such an essential and strategic part of how our customers are navigating this unprecedented time and we are even more excited to see how we can partner with them to shape the future,
Now let's dive into our results for the quarter. In Q1, revenue was $183.6 million, up 13% year-over-year. Non-GAAP EPS in Q1 was $0.10, compared to negative $0.03 a year ago. We delivered wins and expansions with thousands of customers in Q1, including the City of Berkeley, FLIR, NASA, National Bank of Canada, Toyota Financial Corporation, USDA and many more. We closed 40 deals greater than over $100,000 versus 33 a year ago and nearly 80% of our $100,000-plus deals included at least one add-on product.
Over the past few years, we have methodically been building the category defining cloud content management platform focused on three key differentiators, frictionless security and compliance, seamless external and internal collaboration and workflow and world-class integrations and APIs that extend the value of Box into any application. In today's new work environment, this product strategy is incredibly relevant. And in Q1, we delivered several new innovations.
We announced new automated malware detection capabilities and controls in Box Shield. Box Shield is our fastest-growing add-on product in the company's history and we have plans to continue to continue to enhance and expand its capabilities to drive even further adoption. With the average cost of the cyber attack reaching $2.6 million or more, malware has become one of the costliest security incidents facing businesses. With malware detection, when users preview files with malware identified, Box Shield will now automatically alert the user, restrict downloads and sharing of malicious files and notify IT and security teams.
Earlier this month, we also introduced the All-New Box experience to increase productivity and enhance team collaboration. The All-New Box experience includes an updated simplified design and much faster performance, Box Collections, which provide the ability to organize files and folders around topics and work streams that are important to the user and annotations, which will allow users to leave free-form markups and text comments directly in Box when previewing more than 100 different file types.
We also continued to expand our integrations with partners and leverage our open and interoperable platform. We delivered an enhanced integration with Microsoft Teams to make Box and Microsoft 365 experience as easy as possible building upon the many integrations we already have with Microsoft products. At IBM Think earlier this month, we joined Rob Thomas and Stewart Butterfield to discuss our shared vision for the future of work and we announced an integration with Watson AIOps. We are incredibly excited about the work we are doing with IBM to enable IT organizations and businesses to get work done faster, simpler and more securely.
Additionally, we continued to expand our integration with Zoom, which allows users to create or join a Zoom meeting directly from Box. Unsurprisingly, usage of Box and our Zoom integration has grown dramatically over the past few months and ensuring users can collaborate with Zoom, Slack, Teams, WebEx, G-Suite, IBM and all the applications in our customer's IT stack remains critical in strengthening our remote work strategy.
Looking at the year ahead, we have an exciting roadmap of innovation and enhancements that will continue to drive adoption and enable our customers to work in new ways. And we will be sharing some of these new and advancement at this year's BoxWorks, which will be an all-digital event for the first time ever, taking place on September 17. We already have an incredible slate of speakers including the CEOs of IBM, Cisco, Slack, Zoom, Okta and more to come. This is lining up to be the defining event for the future of work. We will be announcing more great speakers over the summer with CIOs and leaders from across our customer base joining to share their insights and experiences on the future of secure remote work and how they are transforming organizations going forward.
Turning to our business model. Last year, we laid the foundation to improve our balance between growth and profitability for FY 2021 and beyond with a focus on delivering growth more efficiently and implementing significant cost discipline in the business. While the future macroeconomic impact of COVID-19 on the market remains uncertain, we believe we are in a strong position to achieve long term healthy growth rate with increased profitability. To drive efficient and consistent revenue growth, we will continue to execute on our multiproduct strategy and drive more efficiency into our go-to-market motion.
We are going after one of the largest markets in enterprise software and our focus is on growing existing accounts by continuing to drive add-on product adoption with Box suites and seat expansion as well as efficiently driving new logo acquisition in key markets. While we expect to see softness in our small business segments due to the economic environment they are facing, we are seeing greater momentum from our enterprise customers expanding right now as they have greater need for secure remote work solutions. Due to our cloud technology stack, our global sales team was able to move to virtual selling smoothly and our focus on our land and expand motion has enabled us to drive a strong run rate base of customer expansion right now.
Further, in the quarter, we implemented new ways to expand our relationship with existing customers including virtual selling programs specifically focused on secure remote work, virtual executive briefings to engage with key senior executives at our customers, a shift toward digital events to bring together IT decision-makers virtually and launching a new sales program for enterprise-wide license agreement to help customers expand wall-to-wall.
Next, to drive greater profitability, as we discussed in our last call, we are focused on three key initiatives. We are optimizing our workforce expenses, improving gross margin and continuing to take an ROI-based approach to all areas of spend and are implementing greater cost discipline across the business, which is evident in Q1's improvement of non-GAAP EPS. We laid the foundation to significantly improve our margins a few quarters ago and we are confident that this focus on efficient growth and cost discipline will be an advantage in today's uncertain environment.
Before I conclude, I want to take a moment to share with you the progress we made continuing to buildout a world-class Board. This year, we have added three new directors to the Board, including Jack Lazar, Bethany Mayer and earlier today we announced Carl Bass, who brings over 30 years of technology experience, including, most recently serving as the CEO of Autodesk. We are excited by the collective expertise our Board brings to Box and I am thrilled to be working with these new Board members.
We are entering a new normal for business and we are in the best position to help our customers emerge stronger than ever. The same goes for Box as well. Our Q1 results demonstrate the progress that we have made and we believe that by powering secure remote work for enterprises of all sizes, we are positioned well for further executing going forward."