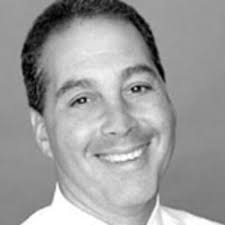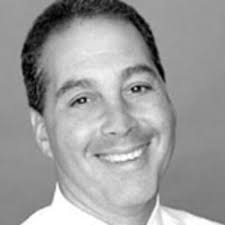 Chegg, Inc. (NYSE:CHGG) Q1 2020 Results Earnings Conference Call Highlights Summary
Dan Rosensweig – Co-Chairperson and CEO
"…Our belief is that, in every industry, a crisis often accelerates the inevitable and that is what we are seeing happening now in higher education. The reality is students who are already learning online, were under supported by their schools who had diminishing budgets, so that the need for virtual learning support was already expanding.
But, almost overnight, when schools around the world had to move 100% online, that trend accelerated and has revealed the true potential and the value of what Chegg has to offer. The numbers say it best, and what they reflect is that students have an even greater need for high-quality, low-cost, personalized, and adaptive online education to help them learn and master their curriculum.
As we think about the lasting impact on the future of higher education globally, we see these trends continuing. The student population is more diverse and more global. They have different socio-economic backgrounds and are of many different ages.
They also come with various skills and experiences, but what they have in common is the need for more online support because, the fact is, they are increasingly learning on their own, with less support from their schools. We also believe more students are going to need to learn a variety of new skills over the course of their careers and will need to access – will need access to low cost, on-demand, high quality skills online."
"…So the real issue is, how many students will come to campus. And what we're seeing is a real surge in online curriculum, whether they're going to community colleges or any other source and Chegg is benefiting from that. So, we're prepared regardless of which way it goes. But it shouldn't have a meaningful impact one way or the other given the momentum that we're seeing.
So on Thinkful, Thinkful is experiencing what you would think it would experienced. We knew when we bought it that we wanted one that was only online, not offline or offline and online. It turns out that during this period, having an offline business is leads to zero.
So Thinkful is benefiting from the fact that more people are taking online classes. The second thing is, we recognize that our responsibility is because students may not get jobs that they thought they have.
People have been furloughed, people have lost their jobs, that they are now moving as rapidly as they can to learn the necessary technology skills to be able to get the jobs more for the post-COVID environment and we're seeing that in Thinkful.
Our view is now is the time to really establish Thinkful as the primary player. We believe the one with the biggest brand name, the highest quality content, the greatest amount of support, the lowest cost and the least risk to the students is the one that's going to win and win big.
And so we're doubling down on the amount of content that we provide. We're going to double the amount of content by the third quarter and fourth quarter that we offer. We are going to continue to add scholarships and lower prices, because we want students to see Thinkful the same way they see Chegg as student first.
So they right now need to get these classes, they need to pay less, they need to have fewer risks and we think we're just going to continue to pick up significant market share if we do it. And so, we want to be the company that does these things for students and we think will win both in the short-term and the long-term as a result of it."