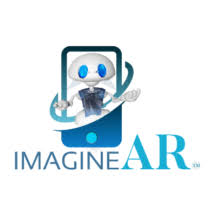 VANCOUVER, BC and ERIE Pa. , July 8, 2020 /CNW/ – Imagine AR Inc. (IP.CN) (IPNFF)  ("ImagineAR" or "Company") an Augmented Reality Company that enables sports teams, businesses, retailers and organizations to instantly create their own AR mobile campaigns, is pleased to announce the receipt of more than $1,500,000 from the exercise of warrants.
WARRANT PROCEEDS PROVIDE GROWTH CAPITAL FOR 12 MONTHS AND BEYOND
The proceeds from this latest round of warrant exercises provides ImagineAR with the financial resources necessary to fund growth and operations for a minimum of 12 months, assuming the Company wasn't able to generate any further revenue from business operations.
However, as the Company expects to anticipate meaningful revenue from its current and anticipated sales pipeline over the next 12 months, as well as, receive additional proceeds from further anticipated warrant exercises, the Company is confident it now has the war chest necessary to pursue all anticipated business opportunities as the demand for its Augmented Reality solutions continues to grow on a weekly basis.
FINANCING PROCEEDS IN 2020 TOTAL APPROXIMATELY $3,000,000
"Today's announcement significantly bolsters our financial strength and resources necessary to execute our business plan without any further fundraising required at this time." said Alen Paul Silverrstieen President & CEO of Imagine AR Inc. "Taking into account the $1.5 million raised by way of oversubscribed convertible debenture on February 26 , the continued support and confidence of our valued shareholders is deeply appreciated as we aggressively pursue our growth strategy to become the leading augmented reality platform in 2020 and beyond. "
About ImagineAR
ImagineAR Inc. (IP.CN) (IPNFF) is an augmented reality (AR) platform, ImagineAR.com, that enables businesses of any size to create and implement their own AR campaigns with no programming or technology experience. Every organization, from professional sports franchises to small retailers, can develop interactive AR campaigns that blend the real and digital worlds. Customers simply point their mobile device at logos, signs, buildings, products, landmarks and more to instantly engage videos, information, advertisements, coupons, 3D holograms and any interactive content all hosted in the cloud and managed using a menu-driven portal. Integrated real-time analytics means that all customer interaction is tracked and measured in real-time. The AR Enterprise platform supports both IOS and Android mobile devices and upcoming wearable technologies. The AR Platform is available as an SDK Plug-in for existing mobile apps.
This News Release is available on the company's CEO Verified Discussion Forum, a moderated social media platform that enables civilized discussion and Q&A between Management and Shareholders.
All trademarks of the property of respective owners.
ON BEHALF OF THE BOARD
Alen Paul Silverrstieen
President & CEO