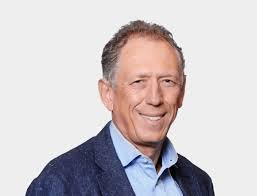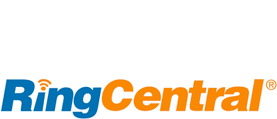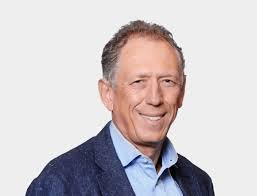 RingCentral, Inc. (NYSE:RNG) Q1 2020 Earnings Conference Call Summary Highlights
Vladimir Shmunis, CEO:
"…Now on to Q1 we delivered a strong first quarter with continued strength in mid-market enterprise and channel. We also recently made several key announcements. First we introduced RingCentral video our own video and meeting solutions completing RingCentral's differentiated message video phone or what we refer to as NVP platform. Second, we announced general availability of Avaya Cloud Office by RingCentral delivering on the promise made six months prior.
Third, yesterday we announced a new unified desktop app an entirely reimagine user experience for enterprise communications that is available both on Windows, PCs and Macs. Key differentiator for our new desktop apps include close integration and real-time switching between message, video and sound communications as well as switching of meetings between devices.
And today, we are happy to announce that Phil Sorgen has joined us as the Chief Revenue Officer, reporting to our President and COO, Anand Eswaran. Most recentlyPhil was the Corporate Vice President for the year, enterprise business at Microsoft. We'll discuss on these key announcements later.
As to our financial performance, revenue and non-GAAP EPS exceeded our guidance. This guidance continued to be midmarket enterprise in China. We continue to see strong contributions from our vertical market initiatives focused on education, financial services and healthcare. These initiatives yielded good results including and over 15,000 seat win with Cornell University and over 8,000 feet wins with a Fortune 500 insurance provider and multiple accelerated healthcare wins. Key metrics for Q1 were growing across the board.
Total revenue grew to $268 million. This is a 33% increase year-over-year and is above the high end of our guidance range. Total annual recurring revenue, or ARR, surpassed $1 billion for the first time. Midmarket and enterprise continues to be a key driver of our performance. We define midmarket and enterprise as $25,000 or more in ARR. This grew 52% year-over-year to a $524 million business. Enterprise, you find those customers with $100,000 or more in ARR with 100,000 or more in ARR grew 59% year-over-year to $318 million. General ARR grew 52% year-over-year to $329 million.
Looking forward, in this challenging macro environment, companies are facing the reality that legacy on-premise voice-only systems can no longer need modern work from any work requirement. We believe unified communication and collaboration cloud solutions are key for productive customer, partner and internal interaction.
We believe RingCentral is uniquely positioned to meet the demand. We have a differentiated enterprise program, global, scalable and secure unified Message Video Phone or MVP platform. In particular, RingCentral provides cloud-based enterprise class global PBX capabilities seamlessly integrated with comprehensive native team messaging and video meeting capabilities.
With the recent introduction of native RingCentral Video or RCV capabilities, RingCentral customers are now through the state wholly engaged and productive from anywhere on any device and in any mode. Very importantly, we can onboard new customers quickly and efficiently without ever having to go on-site, which is especially critical in the current environment.
It has never been more clear that customers use RingCentral for a lot more than just liking up the legacy desktop phone. As a matter of fact, we saw our app downloads increase over a 180% in April versus February with strong at usage message across all modes of communication. To that end total messages posted in April are up 70% versus February. Total video limits in April are up over almost 200% versus February and total phone calls in April are up over 150% versus February.
The triple digit growth in business voice is the last two months makes it abundantly clear, the business voice is as important as ever. We've also been very pleased with the uptake of RCV video or RCV capability. We're seeing rapid adoption of our RCV and now we have over a 1,000 organizations using RCV as their primary video meeting solution and this number is growing very rapidly.
We are also excited to see our strategic partners embrace ICV in their UCaaS offering. This includes AT&T with [indiscernible] and Avaya with Avaya Cloud Office by RingCentral. As I mentioned we launched a viral cloud office central or ACO on March 31 delivering on the promise made nearly six months ago. At launch, Avaya has signed a number of leading master agents to sell ACO including Germany, Stanford, Avant Communication, Phoenix and Polaris. And today we have on-boarded over 1,700 channel partner agents with only about one month since the launch it's too early but market reception is engaging.
COVID-19 has put an additional spotlight on the limitation of legacy on-premise communications systems. Longer term we believe that work from anywhere and in particular work from home will continue to be a key requirement for businesses worldwide.
The business communications solutions that enable work from anywhere are now more critical than ever. RingCentral has always been at the forefront for enabling people to work from anywhere, use any device and communicate in any mode. With this backdrop and given our recent focus with the differentiated entity platform that saw a mission critical need for many businesses, we're confident that in the long-term cloud will continue winning and RingCentral will continue winning through the cloud."