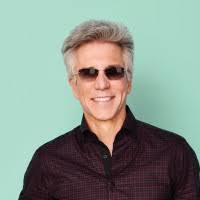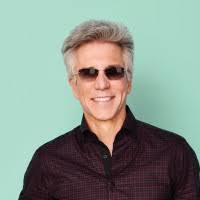 ServiceNow, Inc. (NYSE:NOW) Q2 2020 Earnings Conference Call Summary Highlights
Bill McDermott
"…The world is experiencing a seismic shift from the obsolete business process evolution to the new workflow revolution. CXOs are using the Now Platform to create new workflows or new value chains, transforming experiences across siloed systems and functions across the entire enterprise. ServiceNow is the strategic authority for workflow. We are trusted sea suite innovator. We multiply the value of existing technology investments. We deliver exceptional time to value, and our customers understand the business continuity and resilience that the Now Platform enables. Driven by these factors and many others, we couldn't be prouder of our very strong Q2 performance. We beat expectations, beating consensus and guidance and became a $4 billion run rate cloud company.
We're raising our topline and operating — and free cash margin guidance for the full year for 2020, which Gina will provide more detail on shortly. We are delivering safe workplace product innovation in two-week cycles, helping our customers succeed and keeping their employees healthy and safe in these unprecedented times. ServiceNow is a growth company. We are becoming even stronger on our journey to $10 billion in revenue and beyond. We remain totally focused on our ambition to be the defining enterprise software company of the 21st century.
Let me share some additional perspective on how we are supporting customers. CEOs and management teams are focused on protecting revenue, improving productivity and ensuring business resiliency. This has turned digital transformation into a business imperative across all industries. ServiceNow is on the front lines of getting companies reopened. We are helping employees get back to the workplace safely. In May, we launched our safe workplace application suite and dashboard. Our engineering teams continue to deliver product innovations every two weeks. These are real products with an architecture that makes it easy to connect employee health data to their employee badges to ensure safety and security in the workplace.
More than 550 organizations worldwide have downloaded our safe workplace suite, companies such as Uber, Coca-Cola European Partners and Bank United are using the apps and dashboard to return to the workplace safely. This is the power of the Now Platform, the ability to move fast, be agile, solve problems quickly with low-code, no-code app development, create new workflows that deliver great experiences. We're helping our customers solve for once in-a-generation challenges, even as they capitalize on the opportunities of digital transformation because we offer one platform, one data model and one architecture. Customers see the Now Platform as a smarter way to workflow.
Gina will share our full financial results with you, but here are some highlights from another quarter in which ServiceNow outperformed. Despite the COVID headwinds, we closed 40 deals greater than $1 million in ACV this quarter. We now have 964 customers paying us more than 1 million ACV annually. Our linearity was strong. Our renewal rate remains best-in-class at 97%, demonstrating ServiceNow resilience. Q2 deals underscore the strength of our product portfolio. 18 of our top 20 deals included three or more products. Customer examples include Equifax, the Commonwealth of Pennsylvania, and the State of California.
Our core business remains ever strong, with continued momentum in ITSM Pro and growth in risk and security, especially as enterprises focus on business continuity. ITSM Pro led eight of the 10 ITSM deals, delivering customers increased automation and operational resiliency. ITSM was included in 17 of the top 20 deals, 15 of the top 20 deals also included security. We did our largest ever risk deal with Providence Health & Services, which has 51 hospitals, 121,000 employees and 800 non-acute facilities. As a heavily regulated business, Providence is partnering with ServiceNow to manage risk, and improve productivity across their business.
Employee experience is more relevant than ever. Our HR business now continues to be strong with over 750 customers, in Q2, we had eight deals that were greater than $1 million. For example, the Commonwealth of Pennsylvania is using ServiceNow to improve efficiency of their HR shared services and to increase employee engagement. They are enhancing employee communications to support their telework initiative.
Goldman Sachs, a long time ServiceNow ITSM customer became new HR customer in Q2. They are using our HR products to provide a more consistent employee experience and to drive cost savings. Creating the best experiences and rapidly scaling digital services matter now more than ever. This is driving momentum in our customer service management business. We have more than 50 customers spending more than $1 million in ACV annually. We are delivering great consumer-grade customer experiences powered by industry-specific workflows.
Our Zoom partnership is a great customer example. Zoom's usage rocketed 30 times in 4four months. 30x increase. They're now up to 300 million daily meeting participants. ServiceNow CSM solution is enabling Zoom to scale its customer service operations, providing critical communication capabilities for its rapidly expanding global community. CSM also provides proactive case management and personalized self-service options to help Zoom manage the influx of customer requests. We're proud that Zoom chose CSM and the Now Platform to help manage its exponential growth. Zoom also is using our AIOps capabilities to enable its new hardware as a service business model. Thank you, Zoom.
Underlying every one of our products is the Now Platform, the platform of platforms. Let me share some examples of how the Now Platform and products translated into strategic customer wins this quarter. A great example is the U.S. State Department. They use the Now Platform to create a dozen apps in just three weeks, tracking COVID requirements for every country on the planet to keep employees traveling safely.
With JPMorgan, we closed our largest IT business management and our largest DevOps deal ever. As they consolidate their ITSM, they are improving their employee experiences, leveraging advanced workflows and Intelligent Automation. We're honored that JPMorgan Chase, selected the Now Platform to drive their digital transformation creating great employee experiences and increasing productivity.
Fiserv, a global fintech leader, recently completed a merger and need to consolidate systems and processes to gain greater visibility of their assets. Using the Now Platform, they can now gain visibility and insight into the newly combined infrastructure and their emerging dependencies. This reduces time to resolution, improves customer experiences and reduces OpEx, all while proactively providing better services to their customers.
We're also now working with the State of Montana to automate their citizen workflows. With COVID, they needed to evolve face-to-face citizen interactions to remote services. They also wanted to reduce the cost and complexity of asset management across multiple agencies, while maintaining data privacy between all of them. It was our ability to provide a single enterprise platform to service all of Montana's agencies that earned us their trust and their business.
ServiceNow is partnering with the world's largest brands. Disney is another example of how the Now Platform driving business model innovation. Ann Schmittm VP and CIO of Disney Streaming Services joined me as part of my keynote during our Knowledge 20 experience with the support of ServiceNow CSM workflows, Disney Plus quickly grew to more than 55 million subscribers in just a few months after launch.
During the Knowledge keynote, then share has ServiceNow provided Disney. And I quote, 'an extremely flexible and extensible platform that allowed them to develop a best-in-breed customer health center and best-in-breed tooling for their agents to support their customers around the world.'
These customer stories and so many others, are why the industry now understands the magic of a Now Platform and the strength of our core business. Top IT analysts firms that named as a leader in three new markets to ServiceNow, CSM, DevOps and Software Asset Management.
We also are honored to be named the overall digital innovation award winner by Ventana Research. Every company has had to pivot in this new environment to continue to engage customers in meaningful ways. I am incredibly proud of how our team quickly pivoted knowledge from a four-day physical event that was scheduled to be held in Orlando, to a six-week digital experience that brought ServiceNow community together worldwide.
And listen to this. We reached almost twice as many people globally this year when we did at Knowledge 2019. We also delivered more than 820 hours of content, including 1,100 customer-led sessions and breakouts, building a strong pipeline. As our traction continues to grow, our ecosystem continues to strengthen, our partners play a critical role in accelerating customer digital transformation.
For example, we recently announced an expanded alliance with Deloitte, to help customers accelerate their HR service delivery efforts, and to provide employees with exceptional digital experiences anywhere. With customer loyalty and our growing ecosystem, we are increasingly part of digital transformation conversations that give us absolute confidence in our business model and our strategic relevance with customers. Our innovation is inspired by solving the needs of customers across geography, industry and persona, as we shape the workflow revolution; our best ideas are ahead of us.
Our overarching focus is clear: innovating for customers as we scale ServiceNow to $10 billion and beyond. Our strong management team and our 12,000 employees will enable us to achieve our bold ambitions. To continue driving our growth today, we are announcing the next evolution of our already outstanding go-to-market organization.
We are leveraging our tried, true and proven executive talent to continue our strong momentum. Effective immediately, Kevin Haverty is named Chief Revenue Officer, as he continues leading our global sales organization. Kevin has been with the company for nine years and has been leading our sales organization for the last six years. He's owned the number the whole time.
Lara Caimi is named to the new role of Chief Customer and Partner Officer, leading all customer success programs and the development of strategic partner activities. She joined ServiceNow in 2017 as Chief Strategy Officer and has led nine acquisitions. They will both report directly to me. I'm really excited.
We also recently welcomed Paul Smith, as Senior Vice President and General Manager of our EMEA business, which, by the way, just reached a $1 billion revenue run rate. Joining us from Salesforce, he has a track record for triple-digit growth. Paul is a great example of how ServiceNow is attracting premier talent worldwide. We are fast becoming the employer of choice for our industry's best talent.
ServiceNow people have never been more engaged, more focused on serving the enormous names of our customers. Our partners are with us. The ServiceNow ecosystem is truly thriving. Our brand continues to resonate, and we are creating greater awareness and relevance with the C-suite. I constantly hear how people deeply connect to our brand and the humanity of our purpose. Ladies and gentlemen, ServiceNow is special.
We're leading the workflow revolution, which leads the future of our business. Now workflows on the Now Platform. The opportunity has never been greater. We will fulfill our purpose to make the world of work, work better for people. We're hungry, we're humble and we're taking nothing for granted. We're on the move to our destiny to become the defining enterprise software company of the 21st century."