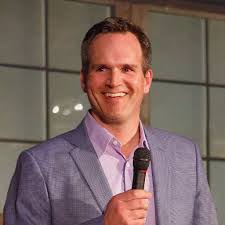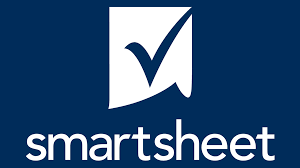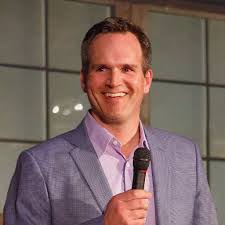 Smartsheet Inc. (NYSE:SMAR) Q1 2021 Earnings Conference Call Summary Highlights
Mark Mader, CEO:
"…The last couple of months have underscored just how interconnected we are, our communities, employees, customers and partners. In that spirit, I'm pleased to see how our team despite significant disruptions to our collective personal and professional lives has worked to support one another.
Our team's commitment to each other and to our customers has never been stronger despite or perhaps because of these extraordinary circumstances. I'm grateful for the teams work and dedication.
For the first quarter, we generated revenue of $85.5 million and non-GAAP operating loss of $13.6 million above the guidance we set in March while our billings came in below our guidance at $89.9 million as a result of extension of accommodations to customers impacted by COVID.
Since the onset of the pandemic, we've seen how the speed with which the Smartsheet platform can be deployed and the agility it enables has aided in our customers response to COVID. For example, a global healthcare customer recently expanded their use of Smartsheet in order to coordinate the scale distribution of antibody tests to thousands of analyzers at hundreds of lab sites across the U.S. The speed with which the Smartsheet Park solution could move from concept to production became a clear differentiator and demonstrated our ability to rapidly orchestrate high value enterprise scale workloads.
In March, we made available a set of templates that enable the creation [of aid] [ph] the offering his deployed nearly 14,000 times as an information hub and Resource Center for employees and as a way that organizations can assess risks and collect data on health changes [Technical Difficulty].
And we are also supporting the government's ongoing response to COVID. As announced during our last call, U.S. government agencies responding to the crisis can use our FedRAMP authorized environment free of charge and without obligations. To-date nearly 100 federal, state and local agencies have availed themselves of this offer.
While on the topic of Smartsheet Gov, I mentioned that we made significant progress toward achieving Department of Defense impact level 4, IL-4 authorization. Doing so will enable the aerospace and DoD sectors to securely and efficiently deploy Smartsheet Gov platform to modernize their workflows and processes. We believe we're in a solid position to expand the use of Smartsheet in these sectors and expect to achieve IL-4 authorization in the near future.
We saw many organizations on the front lines of COVID significantly increased their use of Smartsheet during the first quarter. For example, the Department of Health and Mental Hygiene for one particularly hard hit American city saw their number of active users increased by 700 a 12-fold increase. The medical air transport company which has been a Smartsheet customer since 2015 saw active users increase by more than 1500 a 10-fold increase. And a payment processing company for vehicle fleets increased their usage by nearly 1800 active users an 8-fold increase. Overall, total users were over 6.75 million at the end of Q1 up from 6.3 million at the end of Q4.
These and many other enterprises now recognize that Smartsheet has become an increasingly mission critical platform for empowering and enabling a dynamic workforce. The workforce capable of working from anywhere, adapting to rapidly changing conditions and staying deeply connected to their individual work and the mission of their team.
Helping customers adapt to an abrupt shift in their business operations was a hallmark of our first quarter. To that end, our product team developed and deployed 30 templates that's specifically designed to help our customers manage through the crisis, such as CDC preparedness, PPE inventory tracking and remote employee onboarding to name just a few. They were deployed over 37,000 times in Q1.
More recently, as customers begin planning for a safe and responsible return to the workplace, we are releasing assets to help organizations manage risk and employee awareness.
We also launched a number of meaningful updates to our product this quarter, including larger, faster sheets, a new form builder with conditional logic, a Smartsheet extension for Adobe Creative Cloud and an accelerator for CCPA, California Consumer Privacy regulation that augments our GDPR accelerator, latest privacy regulations.
Preliminary analysis of May's pipeline development and sales performance suggests a stabilization of the disruption caused by COVID. That early data reinforces our commitment to investing such that Smartsheet is best positioned for continued growth and category leadership.
At a time when collaborative work management solutions are increasingly recognized as an effective mechanism for delivering digital transformation and high value workflows we are allocating our capital to expand product development and innovation, deepen our selling capacity and position us as a company that succeeds over the long-term.
As enterprises recognize the importance and of adapting to a new work from home reality, we were able to quickly respond and be in market with a campaign highlighting Smartsheet's ability to empower dynamic and agile workforces, workforces capable of being productive from anywhere. As these companies emerge from the initial phase of the COVID disruption and seek to build organizational resilience and agility. We will promote the value and importance of using Smartsheet to help businesses everywhere navigate a changed world.
Jenny will walk through the details of our Q1 financial results. I feel we had a good first quarter given the market conditions. It has been a challenging time for many businesses, but the churn impact was most pronounced among our SMB customers. In addition, the net expansion rate, which includes gross expansions and productions declined, but remained a healthy 140%.
That said, the broad and diverse set of industries that make up Smartsheet's ARR serve to diminish the impact as other segments, such as life science, healthcare and finance and technology performed well.
Despite an evolving sales environment, trial activity remains strong and we saw many large organizations continuing to lean in. 15 customers expanded their ARR by more than 100,000 versus 13 in Q1 a year ago, 51 companies expanded their ARR by over 50,000 in Q1 versus 34 in the same quarter a year ago. And at the end of Q1, we had six customers with ARR of more than $1 million.
Even before COVID, the world of work was already in the midst of rapid evolution. It had become more distributed than ever and the secular shift to digital workflows had begun in earnest. The disruption has proven to be a tipping point because it brought a new and unforeseen variable, the pivot to widespread remote work into the mix.
The business leaders and customers we are serving are looking over the horizon. They understand that thriving now and in the future goes well beyond connecting people through communication tools. That success and high performance will not come simply from out-communicating. They know that to ensure their business is prepared to meet the changing needs of their customers to empower their teams to succeed they need instead to out-execute, out-process, out-automate and out-interpret the important signals their business receives every day.
And as enterprises across the globe seek to enhance their ability to respond no matter the circumstance, the value of Smartsheet's work execution platform will become increasingly relevant and increasingly clear.
The conviction we have for the value of our offerings and opportunity to transform businesses remains strong. Though COVID presented itself mid-stride, we are not hesitating but taking steps forward. We continue to focus on international expansion, our government initiatives, increase sales and service capacity, brand marketing and product innovation.