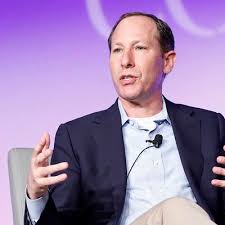 Teladoc Health, Inc. (NYSE: TDOC) Q2 2020 Earnings Call Highlights
Jason Gorevic, CEO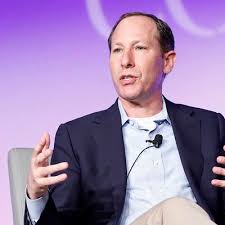 "…We reported the results of our second quarter, 2020, which was characterized by outperformance across all key financial and operational metrics driven by broad based strength across the entire business.
Particularly strong was our revenue in the quarter, which grew 85% over the prior year to $241 million. As a result of the increased demand for our services from clients and consumers, as well as including the results of InTouch Health for the second half of the year, we are significantly raising forward guidance, including full year revenue guidance of $980 million to $995 million. This represents an increase of $170 million to $180 million over our prior range, including an organic increase of over $100 million.
There's no doubt that the ongoing pandemic shines a spotlight on the integral role that virtual care plays within the health care system. I recently shared the virtual stage with U.S. HHS Secretary, Alex Hazar. And when asked about virtual care, secretary Hazar said, "I think we'd have a revolution if anyone tried to go backwards on telemedicine." This is now an embedded part of our health care system. I don't think I could have said it any better.
The pandemic has accelerated the widespread adoption of virtual care, and I'm confident there's no going back. To that end, while it's earlier than usual for us to be looking ahead to the upcoming year, due to the significant amount of change experience this year, we thought it would be helpful to provide you with a preliminary view on how we're thinking about 2021.
The tremendous momentum and demand we're seeing across the business for a comprehensive product offering, including an impressive pipeline of new opportunities, gives us confidence in providing a preliminary outlook of 30% to 40% revenue growth for 2021.
As the market leader, we've seen a significant acceleration in demand for our services. In the first half of the year, we on-boarded nearly 15 million new paid members in the U.S. including 8.5 million new members during the second quarter, all of which have come on board under the traditional PMPM plus visit-fee model.
The marketplace has taken notice of our performance during the COVID outbreak. Our execution during the crisis, including the outstanding reliability of our platform and our ability to rapidly onboard physician capacity, has enhanced our reputation and further distanced Teladoc Health from the competition.
As a result, we are seeing increased inquiries for new potential client takeaways. For example, we've recently signed a contract to provide our entire suite of clinical services to a Fortune 50 media company with well over 100,000 employees. This was a competitive take away that came to us due to our broad and comprehensive product portfolio and is scheduled to launch this fall.
Turning to visit volumes, we provided approximately 2.8 million visits in the second quarter, representing growth of over 200% compared to the second quarter of 2019 and a 35% increase sequentially over the first quarter, despite the second quarter historically being a seasonally slower quarter. During this period of significant growth, we are extremely proud to see our patient satisfaction metrics climb as consumers benefit from the convenience, lower cost and high quality service we provide.
It's important to drill down into the drivers of the accelerating visit growth. While we're certainly seeing pandemic related demand, long-term sustainable tailwinds are evident through a deeper look at the dynamic within the quarter.
As discussed on last quarter's conference call, we experienced a sharp acceleration of visit volume during March and into the month of April, as comprehensive national shelter in place orders began. Zero dollar co-pays were implemented and brick and mortar facilities closed. Over the course of April and May, volume growth began to ease as the COVID curve flattened across the country and overall infectious disease rates fell due to social distancing.
Utilization stabilized at a level of roughly 40% higher than prior to COVID, in late May and throughout most of June. As the state level process of reopening began at the tail end of the quarter, we began to see volumes reaccelerate, as COVID continues to flare up across various geographies. At the book of business level, we're currently experiencing visit volumes in the US nearly double the level we would typically expect to see during these seasonally slower summer months.
When we look at the individual state level however, it highlights two distinct trends. On one hand, in several southern states where reopening was more rapid and COVID case volumes have accelerated, we are likewise experiencing a significant spike in demand and are now seeing visit volumes in these states exceed the initial peak levels of March and April.
Conversely, over the past several weeks, in those states where reopening has been slower, and COVID cases have remained well below the initial outbreak peak, we've seen visit volumes stabilize at levels well in excess of pre COVID levels. In fact, we're seeing visit volumes grow in these states at more than double the rate of growth that we experienced just prior to COVID.
It's worth noting, that this is occurring despite the fact that physician office locations are now operating back near pre COVID capacity levels, after being down 70% at the April peak. This persistence strengthened visit volumes, reinforces our confidence in meaningfully higher sustained levels of utilization of virtual care going forward.
Continuing on the theme of sustained levels of higher utilization, our unmatched engagement capabilities have enabled us to fully capitalize on the current macro consumer tailwinds. Fueling the acceleration of new registration growth, which was up 150% year-over-year in the second quarter.
Visits from newly registered individuals represented over half of our visit volumes in the quarter, pointing to sustained utilization momentum going forward, as we benefit from the flywheel dynamic that we discussed at our Investor Day earlier this year.
I'm particularly pleased to see the strength and adoption of utilization continue to be broad base, as our diverse portfolio of services is enabling us to meet the varied needs of our members. While general medical visits continue to exhibit significant growth, demand for specialist care, including dermatology and mental health continue to grow even faster.
We're seeing tremendous demand for mental health visits in particular, as visit volumes have grown sequentially in every month of the year, both on the B2B and DTC sides of the business. Better help our direct to consumer mental health offering is exhibiting accelerating traction and continues to significantly outperform our expectations.
Turning now to our hospital and health systems channel, the second quarter saw us continue to experienced tremendous growth in demand as provider clients are adopting our technology as a secure, effective and efficient way to offer virtual visits at scale.
The prolonged global crisis is highlighting the need for robots virtual care capabilities. And according to a recent survey conducted by McKinsey, about 60% of us providers now view Telehealth more favorably than prior to the pandemic. In that same analysis, McKinsey estimated that over $250 billion worth of U.S. healthcare spend could ultimately be virtualized, delivering material efficiencies to the system.
Since the outbreak of the pandemic, we've seen a more than ten-fold increase in utilization across our provider platform, as our clients shift more of their encounters to virtual. Of particular note, we have seen a tremendous increase in scheduled pre admission and post discharge follow up visits, as the number of clinical use cases continues to expand."