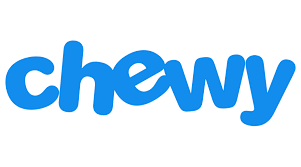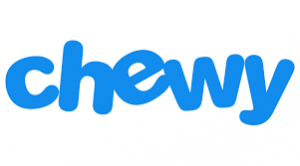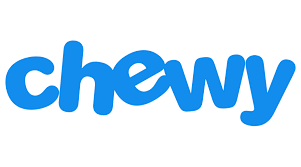 Chewy, Inc. (NYSE:CHWY) Q1 2020 Earnings Call Highlights
Sumit Singh, CEO

"..The pandemic put Chewy in a unique position to provide essential services to pets and pet parents. And second, we needed to prepare for a significant change in operating conditions. Over the past two months, we have continued to adapt and respond rapidly to service millions of new and existing customers while caring for the safety and well-being of our team members. I'm proud of the incredible spirit of innovation that we have sustained across the Company as well as our team's ability to adapt and respond to COVID-19.
For instance, in Q1, Chewy's busiest quarter ever, we launched gift cards for pet parents. This is a virtual product that customers have been asking us to offer for years, and the early adoption signs are encouraging. Our teams also built and led campaigns with shelters and rescues across the United States, raising awareness about this community and making over $7 million in charitable contributions. And then, we also quickly developed effective work-from-home technology solutions from scratch that enabled us to move our entire customer service operations from zero to 100 work-from-home in a matter of weeks.
The pandemic has tested and proven our ability as a company and as a team to move rapidly and deliberately and to plan, communicate and innovate on behalf of our employees and customers. Now I will discuss our Q1 results and then share some insights about the new customers we have acquired in the first quarter and our ability to retain them over the long term. After that, I will share updates on our supply chain and fulfillment network. Finally, I will turn the call over to Mario to discuss our first quarter results and guidance in more detail.
As anticipated, our shop-at-home business proved resilient amid the current economic disruption. First quarter results reflect the significant change that occurred in customer shopping behavior as the pandemic spread. First quarter net sales increased 46% year-over-year to $1.62 billion. We ended the quarter with 15 million active customers, an increase of 3.7 million compared to the end of first quarter 2019 and the fastest acceleration of new customer acquisition in the Company's history.
Autoship customer sales exceeded $1 billion for the first time in a single quarter, totaling $1.1 billion or 67.9% of total net sales. Net sales per active customer grew 6.6% to $357 when adjusting to exclude the extra week in 2018. Q1 gross margin expanded by 50 basis points year-over-year to 23.4%. In addition to the scale benefits from overall revenue growth, our private label business contributed 60 basis points to the year-over-year expansion in gross margin.
Our healthcare Rx business continued its robust growth in Q1 despite clinic closures and/or reduced clinic hours due to the pandemic. And lastly, incremental freight and logistics investments that we made to protect the customer experience due to COVID-19 decreased our gross margins by 120 basis points in the quarter. I am also pleased to report that for the first time in Chewy's history, we delivered positive adjusted EBITDA of $3.4 million, improving margins by 160 basis points year over year. This marks a significant milestone achievement for our company.
Our sales momentum, combined with the marketing efficiencies, more than offset incremental COVID-related costs in the quarter, leading to positive adjusted EBITDA. We believe that the volume-related cost pressures are temporary, and we expect those to moderate as we look ahead. We further believe this combination of scale revenues and cost discipline will accelerate us along our path of sustainable profitability. Now let's shift our focus to customer acquisitions in the quarter and insights into their purchasing behavior.
We collected data on five customer cohorts. Our control group consisted of customer cohorts from six weeks, six months and one year prior to the COVID-19 outbreak. We then looked at Q1 March and April customer cohorts after the outbreak. For the purposes of clarity, we've blended the three control group cohorts into a single pre-COVID cohort and the March and April cohorts into a single post-COVID cohort.
Unless specified, the results that I will talk about reflect comparison of the blended cohorts. First, we added a record 1.6 million net active customers in the first quarter, which was more than double our average quarterly pace of net active customer adds in 2019. Second, and equally as important, the behavior shown so far by these new customers is promising. Initial orders were up 11%, larger in value than our pre-COVID-19 customers.
In the first four weeks since their initial purchase, a higher percentage of our new customers returned to make a second purchase, and the average value of those repeat orders was as much as 5% higher than the pre-COVID customers. Finally, we analyzed their Autoship sign-up and cancellation risk. And on a net basis, they were within historical ranges. These insights bode well as a sign of future customer engagement.
And although we cannot predict the future, currently, we're expecting these customers to become long-term Chewy customers. We also observed encouraging signs from our existing customers. In the quarter, we saw nearly double the number of customers coming back into active status versus previous quarters. This means more customers who had not made a purchase with us in the previous year returned to an active status, providing us an opportunity to reengage them.
Also, after the COVID-19 outbreak, our existing customers started creating bigger baskets. These baskets had a higher mix of consumables in them. We believe these larger baskets with a higher mix of consumables were evidence of pandemic-related pantry stocking, and we estimate this benefited first quarter net sales by approximately $70 million. We view this as one-time benefit that we have not seen reverse in the second quarter, and we do not expect to see it reverse going forward."