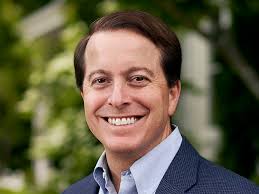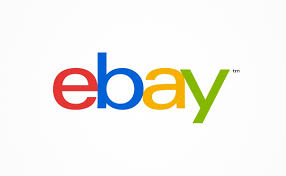 eBay, Inc. (NASDAQ:EBAY) Q2 2020 Earnings Call Highlights
Jamie Iannone, CEO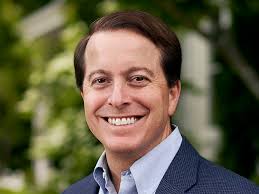 "..I'm thrilled to be speaking with all of you today as CEO of eBay. I've long admired this unique company for its special culture and its enormous potential.
I spent my first 100 days primarily focused on three areas, immersing myself in the business, connecting with our buyers and our sellers throughout the world and meeting different teams across the organization. Throughout these engagements, I've been fortunate to observe, firsthand, the significant opportunity we have ahead of us.
Our purpose has always been to empower people and create economic opportunity for all, and there's never been a better time where this has mattered more than right now.
We're a globally recognized brand with a strong heritage, incredible assets and a talented and dedicated team who serve our passionate and loyal customer community.
As we look into the future, we have a clear vision to build on these strengths and through a technology led reimagination of eBay, we'll become the best global marketplace to buy and sell.
Before I get into our vision for the future, I want to frame where we are in the context of today's market. Consumer behavior is rapidly evolving, and this dynamic has been accelerated by COVID-19, contributing to a significant volume acceleration and new customer acquisition. This led to a very strong quarter, coming in ahead of the recently increased expectations we shared in early June.
Volume was strong across most major markets in the Marketplaces business, growing 29%, our highest quarterly growth rate in 15 years. We also added approximately 8 million more buyers to bring the annual active buyer base to 182 million. On behalf of our buyers, I want to thank our sellers for doing an amazing job selling and shipping over the past few months.
Organic revenue was up 22% with strong Marketplaces volume offsetting an anticipated decline in Classifieds. Total margin rate was up five points to 34% and earnings per share was $1.08.
The current strength in demand creates a significant opportunity for us as we embark on the next phase, while also providing additional capacity for investment, which we're moving with pace to implement. In Q2, we were able to deploy incremental investments in the marketing and growth initiatives, while still delivering higher margins.
Operationally, our top initiative over the past two years, Managed Payments, just reached a very important milestone as we begin to scale globally. Although the original operating agreement reached the end of its term, PayPal will remain an important partner moving forward as a payment option for buyers.
And from a seller perspective, after successful launches in the US and Germany over the past two years, we've started migrating sellers in the UK, Australia and Canada on payments. We expect to transition the majority of all sellers globally over the next 18 months and we remain on track to realize $2 billion in revenue and $500 million in operating profit in 2022.
Managed payments is a great example of a tech-led reimagination of our marketplace. It provides a simpler and seamless experience for buyers and sellers around the world. Buyers can pay with ease and convenience with more choices of popular local payment methods. And, sellers benefit from a streamlined experience, more options on how and when to be paid, and the vast majority of sellers are saving money on fees.
We've also recently concluded our portfolio review, leading to the pending transfer of the Classifieds business to Adevinta for approximately $9.2 billion. We are excited to bring together two highly complementary businesses in order to create the world's largest online classifieds group, with leading positions in 20 countries, covering 1 billion people around the world.
With a strong partner in Adevinta, this structure allows us to dedicate our day-to-day focus on Marketplaces, provides immediate value for shareholders, and allows us to participate in the future growth of classifieds.
Against this encouraging backdrop, I'd like to share our long-term vision for eBay.
Put simply, our vision is to build on the company's powerful strengths to become the best global marketplace for buyers and sellers through a tech-led re-imagination of eBay.
We've come a long way in our nearly 25 years, growing from our founder's first sale of a broken laser pointer into a global platform with more than 180 million buyers and tens of millions of sellers worldwide exchanging over $85 billion of goods.
While there are many accomplishments to be proud of, we are not satisfied with where we currently stand. The reality is that in the past few years, we've not executed to our full potential. New competitors have taken share because we neglected our core area of expertise. We focused on new areas that did not drive sustainable or profitable growth. And, to be candid, we did not adapt quickly enough to the rapidly changing needs of our customers.
This leaves us with enormous untapped potential that we absolutely must capitalize on. This is what brought me back to eBay and it's what the leadership team and I are committed to executing against. It will be a multiyear journey, but I believe we can drive long-term sustainable growth and generate significant value for shareholders.
Our ambition to become the best global marketplace has been built with customers at the center, and an acknowledgment of the driving force of our success has always been and must continue to be our leadership in technology.
This is why the entire team at eBay is rallying around three key priorities to execute on the vision.
One, to build compelling next gen experiences for our enthusiasts. Second, is become the partner of choice for our sellers and third is to cultivate lifelong trusted buyer relationships.
I will walk through each priority in more detail. Our first key priority is to defend the core business by building compelling next gen experiences for enthusiast customers. We will cater to them by focusing on two areas of historical strength: consumer selling and vertical experiences.
Consumer sellers are dedicated eBay customers who have a proven track record of spending more than double the amount of buyers that don't sell on the platform. This group differentiates our global supply by bringing unique and compelling inventory at great value. We estimate that the average household in our major markets has approximately $4,000 worth of items to resell and is selling less than 20% of that online today.
In addition to making extra money, by keeping products in circulation longer, customers are driving social and environmental benefits for all.
To lead in consumer selling, here are the areas where we intend to focus:
We will simplify the listing flow. It's currently too long and complicated and needs to be dramatically simplified. Next, we need to increase conversion to grow the number of consumer selling enthusiasts; and finally, we must make it easier for sellers to reinvest proceeds from their sales back in the things that they need, want and love on eBay.
One recent consumer selling launch streamlined the local pickup experience by leveraging QR scanning to complete in-person transactions. While we are pleased to see this tech-based simplification, there's a lot more to do to achieve the long-term objective of growing the number of consumer sellers on the platform.
In terms of vertical experiences, we plan to focus on non-new-in-season products. Within these categories, we have unique inventory at scale, strong buyer consideration and loyal communities of buyers and sellers who connect through common interests and passions, not just to buy and sell merchandise.
This is an important focus for us as approximately half of our volume in major markets comes from these products. The TAM for these categories is expanding as more offline inventory transitions online. These categories span from luxury items to parts and accessories and motors to fashion, electronics, collectibles and more, and they represent the core of why people love eBay.
Our plan is to focus technology efforts on the evolving needs of these passionate enthusiasts, and we intend to accelerate growth in these categories in the coming years.
The second key priority of our vision is to become the platform of choice for sellers. We will aim to inspire small businesses by introducing tools and features that compel them to start and grow their business on eBay. We will treat them like true partners by making the platform easier to use, grow their brand, drive their sales and carefully protect their reputation.
By making eBay more compelling, we plan to grow the number of successful businesses on the platform. Hundreds of thousands of small businesses are already active today and tens of thousands have recently joined through programs like Up and Running across global markets.
Recently we launched several improvements to simplify registration and help sellers start and succeed on the platform. Additionally, we have boosted seller presence by launching store fronts in the mobile app and we will continue to iterate the Stores experience over time.
Seller Hub tools continue to grow and in the past quarter, we launched several new features based on customer feedback. To name some improvements, we've started providing real-time competitive pricing and traffic data and also expanded multi-user authentication capabilities. Another great example is seller initiated offers, where sellers can send custom deals directly to buyers, which launched several new features in Q2 and is expected to drive over $1 billion in GMV in 2020. This demonstrates the power of the eBay platform where sellers can connect to individual buyers.
To drive demand for sellers, we continue to augment Promoted Listings capabilities. In the second quarter, Promoted Listings delivered $196 million of revenue, up 124%. We see several growth levers including further promoted listings adoption, conversion improvements and ad product innovation designed to help sellers drive demand and grow their business.
Finally, the third key priority of our strategy is to cultivate lifelong, trusted relationships with buyers. We plan to modernize and simplify the experience to drive more purchase frequency by leveraging AI teams to remove friction throughout the buying journey.
In our highly rated app, we're delivering features that customers want. In June, we released dark mode on iOS and dark theme on Android, which was the most requested feature by customers, particularly our Gen Z customers. We also simplified search filtering on mobile, which is leading to an increase in sold items and better user efficiency.
We've made significant incremental investments in three areas of marketing during Q2. First, we leaned into performance channels, which are delivering higher efficiency due to competitive spend reduction. Second, we incented more app downloads and adoption to improve buyer retention and third, we deployed a multichannel campaign to showcase sellers and continue to attract new small businesses. These SMBs bring great selection and value for buyers to discover.
We will continue to invest in the buyer experience and marketing technology capabilities as we work to foster lifelong trusted relationships with buyers.
As we look forward, we have a clear vision to realize the enormous untapped potential of eBay. This will be a multiyear process and will require investment but through a tech-led re-imagination, our plan is to become the best marketplace in the world for buyers and sellers. And our key priorities to deliveries this vision are: to build compelling next-gen experiences for enthusiasts, to become the partner of choice for sellers and to cultivate lifelong trusted buyer relationships."