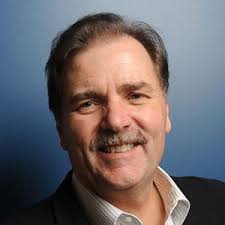 iRhythm Technologies, Inc. (NASDAQ:IRTC) Q2 2020 Earnings Highlights
Kevin King – President, CEO & Director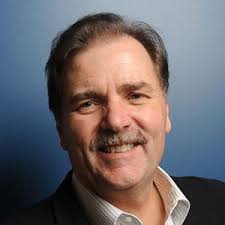 "As we entered the second quarter, we faced many uncertainties related to the impact of COVID-19 and that would have – and what that would have on our business. To manage through this uncertainty, we implemented 3 operating initiatives: first, to protect and support the health and wellbeing of our employees, our communities and our customers; second, to ensure uninterrupted ZIO Service delivery; and third, to ensure continued financial strength by adjusting our operating plan. Our team delivered on all 3 objectives and our financial and operating results for the second quarter demonstrate this.
We were encouraged by our second quarter results despite the impact and challenges of COVID-19, which we felt especially early in the quarter. Total revenue for the second quarter of 2020 was $50.9 million, a decrease of 3% compared to the same period in 2019 and a decrease of 20% compared to the first quarter of 2020. We saw steady recovery throughout the quarter, and the pace of recovery exceeded our expectations and revised operating plans. Average daily registration rates grew steadily through the quarter. And compared to the average weekly registration rates prior to COVID, April represented the trough at 65% of pre-COVID levels and June was approximately 90% of pre-COVID levels.
While COVID-19 suppressed the overall market in the second quarter, we believe iRhythm increased its share of the market as measured by our success in 3 areas. First, compared to legacy Holter monitoring services, our clinically superior digital platform was proven to be well suited to deliver services in a virtual environment. Our single-use ZIO devices are patient-friendly and eliminate the need for cleaning of equipment between uses.
Second, our home enrollment service enabled by our digital platform was instrumental in maintaining the registration levels we experienced in the quarter. We expect it will remain an important component of many of our accounts workflows going forward. As we shared in early May, home enrollment represented over 50% of registrations for the month of April. As hospitals and physicians began resuming in-office patient visits, this percentage leveled out to just below 30% as we exited the quarter. We expect to remain at these levels for the foreseeable future, and believe this will be a key factor in ensuring continuity of patient care in the event of a continued ramp in COVID cases that leads to reduced in-office patient care.
As such, we've been actively working on improving the efficiency of our home enrollment service and are prepared to support 100% of our volume, if needed. For example, we recently launched version 1.8 of ZioSuite, which now tracks – includes a tracking feature that provides us and our physician customers with patient and device visibility from registration through report delivery. ZioSuite is an important component of our service as we continue to scale our operations and home enrollment service.
Lastly, ZIO AT demonstrated continued strong traction and meaningful growth over the first quarter of 2021 – over 2020. Our single platform solution continues to resonate with our customers as they put high value in streamlining workflows across their cardiac monitoring needs. The experience that our customers have with ZIO XT and the high confidence of familiarity they have with our service and platform has benefited ZIO AT adoption.
Further, ZIO AT has unique advantages over traditional MCT technologies that are being recognized by our physician customers. ZIO AT utilizes the same form factor as ZIO XT, resulting in high patient compliance and wear time and is backed by the same detection algorithms and AI tools we have developed for ZIO XT over the last several years. Less than a year into the full market launch of ZIO AT, we're very pleased with the adoption to date. We are increasingly confident that we can continue to expand into the MCT market and take meaningful share.
While we're pleased to see signs of market recovery, the situation remains fluid with the level of recovery varying widely within accounts and within regions. So while we've continued to see slight improvement in July, we believe there are several market factors that may lead to suppressed demand through the rest of 2020. Feedback from our commercial team indicates that a number of accounts have effectively worked through their backlog and are now seeing a steady flow of new patients. While encouraging, we're not yet experiencing this trend consistently as patient willingness to enter the health care system remains varied, particularly in regions that have experienced a strong resurgence of COVID-19 and continued uncertainty as numbers escalate.
In addition, we're aware that hospitals, especially those in hotspot regions, have limited or even ceased performing procedures deemed deferable or elective. And nearly all health care facilities have adopted new, highly stringent protocols and workflows, which are likely to impact patient volume and throughput while they remain in place. Utilizing telemedicine solutions, including our home enrollment service, will help offset these pressures. But the adoption of virtual care models has also been varied. That said, new account adoption of our ZIO Service continues to be at lower than pre-COVID-19 levels.
The impact to our third quarter and to the second half of the year remains unpredictable, particularly with the continuing rise in daily new cases of COVID-19, up 3x over May levels. We remain cautious on steady rates of volume recovery as we progress into the second half of the year. However, we do expect to return to year-over-year revenue growth in the third quarter. If current trends continue, we expect Q3 to be in line with pre-COVID levels with volumes growing slightly from June levels. Offsetting this is the expected impact of summer seasonality and its effect on physician prescribing patterns. Longer term, we have high confidence in our ability to change the standard of care and continue to gain market share. As I noted earlier, we're focused on the long term and managing our business accordingly with the primary goal of continuity of service for physicians and their patients.
Next, I want to spend a minute providing an update on our operations and cost containment measures. Our priority remains on health and safety of our employees and maintaining stringent safety protocols for all in-office functions and employees. We've continued to maintain full organizational capacity through a combination of work-from-home capabilities wherever possible, daily on-site operations for those groups that must work from the office and the use of virtual online tools to facilitate group projects and to provide support to our physician customers and their patients. Our field sales activity has remained primarily virtual in most regions through the country.
Regarding our cost containment measures, with the noted increase in patient registration levels during the quarter, we have now returned all previously furloughed employees, reinstated salary to pre-COVID levels and resumed hiring for key roles. We are maintaining certain other cost containment measures to preserve cash and liquidity but are making the required investments to continue to scale the business to meet the increased demand and pursue long-term growth initiatives.
Turning to reimbursement. As you likely know, CMS published the much-anticipated proposed Medicare Physician Fee Schedule Proposed Rule for 2021 earlier this week. The issuance of the proposed rule is now followed by a public comment period that closes on October 5, 2020, and will culminate in CMS's final rule expected on or around December 1 for implementation on January 1, 2021. We covered the details of this proposal and its impact on our business during a conference call this past Tuesday, which is archived and available on our website, so I won't repeat all of that information today.
On August 5, CMS published a correction to the relative value units and related information used to determine Medicare payments for the 8 new codes associated with external extended ECG monitoring. The correction increases the relative value units for technical codes, 93XX2 and 93XX6, and decreases the RVUs for the global codes, 93XX0 and 93XX4. The remaining 4 codes associated with the patient hookup activities and final interpretation were revised downward by a small percentage. This correction is incrementally more positive if applied to our 2019 revenues as described earlier in the week. After several years of collaboratively working with the American Medical Association, the Heart Rhythm Society, the American College of Cardiology and the CMS staff, we are pleased with the very positive impact the proposed outcome will have on our business and especially to have such a significant milestone successfully behind us.
Our long-term strategy remains intact. And this includes increasing market penetration with the ZIO platform, increased operating leverage through continued productivity and automation improvements and expanding the addressable market into new indications and geographies. We expect to continue planned investments to drive long-term growth and profitability for shareholders and are as confident as ever in the durability of our business.
While we're cautious on the outlook for the remainder of 2020 and would be hesitant to predict a fast recovery, we believe the future of iRhythm has never been brighter. There is a considerable potential for structural changes to how health care is delivered. And that will play to the strengths of our digital platform. We're focused on positioning iRhythm to continue to drive the standard of care in how cardiac arrhythmias are diagnosed and managed and delivering our ZIO Service to the millions."