Lumentum Holdings Inc. (NASDAQ: LITE) Q4 2020 Earning Highlights
Alan Lowe, CEO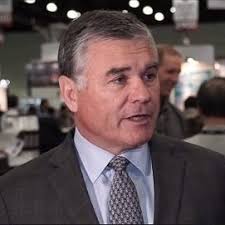 "…The fourth quarter capped off another record fiscal year. Earlier this month, we celebrated our fifth anniversary of being a stand-alone public company. And, wow, what a five years it's been. We have accomplished a lot. Execution of our strategy has positioned us as a clear technology and market leader and enabled us to strongly grow revenue, margins and earnings per share every year since we became a stand-alone public company. This was accomplished despite the significant impact of product line exits and divestitures and more recently, COVID-19 and geopolitical headwinds.
From fiscal year 2015 through fiscal year 2020, our earnings per share grew at a compound annual growth rate of 47%. This includes additional shares related to M&A consideration and convertible debt. Over this period, our gross margin expanded from 33% to nearly 47%, and our operating margins expanded from 5% to nearly 27%.
Our balance sheet is healthy with ample cash to fund further organic and inorganic growth. This has all been accomplished by focusing on markets with long-term growth trends, repeatedly introducing highly innovative market-leading products, continuously improving, establishing a clear leadership position in the new and rapidly expanding 3D sensing market, executing highly accretive M&A and wisely managing our capital structure and allocation.
Fiscal 2020 was a record year for revenue, margins and earnings. A record results were driven by a product mix rich and differentiated high-margin products and the attainment of significant acquisition synergies. Illustrating the improvements we've made in our financial model is our fourth quarter gross margin performance, which was only 20 basis points below the record level attained in our second quarter despite the fourth quarter revenue being impacted by COVID-19. As pleased as I am with our accomplishments today, I am as excited as ever about the opportunities ahead. I believe the future is truly bright at Lumentum.
Long-term market trends and industry dynamics are more favorable now than when we became a public company five years ago. The world is accelerating its shift to increasingly digital and virtual approaches to work, entertainment, education, health care, social interaction and commerce. This is stressing the world's communication and cloud networks and driving the need for higher volumes of higher performance optical devices.
In order to produce, communicate and consume increasingly digital content and participate in virtual and augmented experiences, the world needs more capable and secure devices that benefit from our 3D sensing and laser technologies. We are well positioned to capitalized on these trends. We are armed with a product portfolio, rich and differentiated new products that are indispensable both to customers and end markets globally.
These include: optical communication products, such as high port count and MxN ROADMs and high bandwidth coherent components and DCO modules. These are all essential to enabling the world's communication networks to scale to the bandwidths needed for our increasing digital and virtual way of life and work.
Lasers devices for 3D sensing and LIDAR, which enable contactless entry and control systems, biometric security, computational photography, automotive safety and autonomous operation and augmented and virtual reality, and our commercial lasers enable more precise and efficient processing of a variety of materials, including the consumer electronics, semiconductor products and a broad range of durable goods.
Based on our view of the long-term opportunities ahead of us, we are strongly investing in R&D to further accelerate our leadership positions and enter new markets that benefit from our capabilities.
Additionally, notable manufacturing capacity increases include the following major three investments: one, doubling of our indium phosphide wafer fab capacity over the next 18 months, as we believe the performance and capabilities provided by our indium phosphide laser chips and photonic-integrated circuits will be central to every telecom and datacom communication network, and perhaps over time, increasingly in 3D sensing and LIDAR applications; two, expanding gallium arsenide device production capacity for our 3D sensing, automotive, industrial laser and telecom and datacom products as application for these products are expanding rapidly; and three, expanding capacity for next generation, high port count and MxN ROADMs as customers globally are designing their new networks based on these technologies.
Now on to the fourth quarter comments and trends, fourth quarter results exceeded our guidance range across all metrics. We executed well in our in our recovery from the COVID-19 related shutdowns and supply challenges and returned to pre-pandemic output exiting the quarter. Our manufacturing operations have implemented worker protective measures, including enhanced use of PPE and social distancing and at many of our sites our workforce that can perform their job functions while working from home, continue to do so.
Telecom and Datacom demand is very strong, especially in our datacom chips, coherent components and modules and high-end ROADMs, supply of these products limited fourth quarter revenue. Telecom transmission was the most impacted by COVID-19 supply challenges and as a result declined a few million dollars sequentially. Telecom transport grew sequentially due to strong pump laser sales and increase sales of wavelength management and ROADM products.
Prior quarter trends continued in Datacom with strong chip demand, driving revenue growth. Chip sales became more than 95% of our Datacom revenue, but growth is still limited by wafer fab capacity. Current Datacom chip backlog is nearly $150 million.
Looking to the first quarter, we expect Telecom and Datacom revenue to be higher than anytime from more than a year. As I stated earlier, we are increasing production capacity in our fabs and our back-end assembly and test facilities. As additional capacity and new production staff have been coming online, we have been increasing our wafer starts to satisfy our very strong company backlog.
As expected, industrial and consumer revenue declined due to customer seasonality and the timing of new customer programs. Revenue was higher than in our guidance assumption due to stronger-than-projected demand. We expect first quarter industrial and consumer revenue to be up strongly quarter-on-quarter as we are already supplying high volumes of our new products for future customer product launches.
These new product shipments include our latest chips for user and world-facing applications. This seasonal ramp started later than last year. And as a result, we expect our second quarter shipments to be higher than our first quarter shipments, which is different than last year. While we continue to make very good progress on new Android opportunities, we are taking a conservative approach to Android revenue in our first quarter projections due to COVID-19 and geopolitical factors.
Commercial lasers revenue was down approximately 13% quarter-on-quarter. This is a smaller decline than we had assumed in our guidance. Strength in lasers supporting the semiconductor end market partially offset the anticipated softness in fiber lasers. Lasers book-to-bill was substantially below 1, we expect lasers revenue to decline further over the next 2 quarters.
Our first quarter guidance assumes an approximate 25% sequential decline for lasers. These expected declines are related to the economy outside of China, which given our customer mix is mainly where our products ultimately end up. Additionally, the second half of the calendar year is seasonally softer for our solid-state lasers."