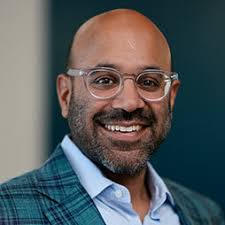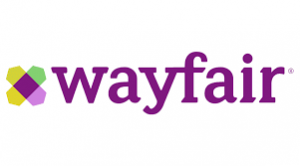 Wayfair Inc. (NYSE:W) Q2 2020 Earnings Call Summary Highlights
Niraj Shah, CEO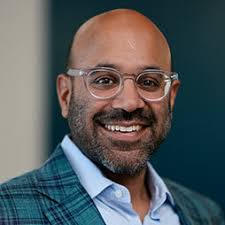 "..Q2 2020 was a very strong quarter for Wayfair, as COVID demand tailwinds benefited our sales momentum. More significant is that these circumstances highlighted the attractiveness of Wayfair's value proposition to our customers, a solid foundation we have built over multiple years, and the early fruits from the plants we put in motion last year to drive tighter execution and efficiency gains.
Q2 demonstrated that Wayfair is now a meaningful, well-recognized, and trusted household brand. Millions of customers, new and loyal, are seeking us out when their attention is on their homes. They're turning to Wayfair as they explore how to use their homes in new ways, and seek comfort in them during highly uncertain times. Q2 demonstrated the wisdom of our strategic investments and the returns that they can generate. Our proprietary logistics network allowed us to effectively meet peak demand, not just for a few days or a three-week holiday stretch, but consistently over the course of a full quarter. The wide spectrum of product classes we've seated over the last several years positioned us to capture an outsized share of increased category demand, and our robust local operations and offerings in the U.K. and Germany forged the way for strong customer acquisition in Europe as demand there also shifted online.
Finally, Q2 demonstrated the uniqueness of Wayfair's culture. Our more than 16,000 employees persevere, despite the challenges of the moment. Our team demonstrated enormous agility, productivity, and strength of execution, and stepped-up to serve our customers when they needed us most. Combined, all of these elements led to a turning point in our profitability. Even against the normalized demand picture, we fully expected to inflect positively in adjusted EBITDA in Q2. What played out in this quarter was exceptional. We delivered $440 million in adjusted EBITDA at a 10.2% margin, and over $1 billion in free cash flow. These results demonstrate the inherent strong structural profitability of our platform.
While we were pleased with our financial results in Q2, we are most proud of how Wayfair has continued to support our employees, our customers, and our communities in the midst of the pandemic and pressing social issues. We remain vigilant when it comes to health and safety, and continue to build on and enhance the host of safety measures, we first implemented in March to keep our employees and customers as protected as possible. We are maintaining our Dinner to Go program on the frontlines, which provides meals twice-a-week to our logistics employees and their families, while also supporting local independently-owned restaurants in the many communities where we operate, and we stepped up our charitable efforts this quarter, with several million dollars donated to both COVID relief and social justice organizations.
Internally, as part of our ongoing diversity, equity, and inclusion work, we launched a companywide discussion series to bring greater visibility and understanding to the perspectives of Wayfair's diverse employee base. Well, early in these efforts, the discussions are a step in helping us to collectively address the multifaceted issues that many of our employees contend with every day.
I would like now to turn to some observations about customer behavior and category momentum during the second quarter. While difficult to pinpoint precisely, we believe the Home Goods category in total remained relatively resilient over the last several months. Consumers de-prioritize expenses such as travel and entertainment, and shifted their focus and discretionary spending to their homes. We see evidence of this in strong and consistent demand across nearly all of the product classes we sell, not just those directly linked to having to shelter or work from home.
Accelerated e-commerce adoption was also an important tailwind in Q2, and should bring longer lasting benefits to our business. What was even before COVID an inexorable shift to e-commerce then became supercharged over the last several months, and we believe much of the step change in online penetration will prove to be sticky. In fact, our view is that e-commerce adoption is likely to continue to shift faster than it did pre-COVID. Just to put things into perspective, in the quarter, we activated nearly five million net new customers more than the last four quarters combined. In the U.S., we also reengaged more than a million past customers who had been absent from the platform for longer than 12 months. Whether B2C or B2B, or new or lapsed, these customers discovered why shopping at Wayfair can be a superior experience to shopping at brick and mortar, and how our selection, merchandising, service, and delivery are constantly improving to make finding the perfect product for your home easier and more enjoyable.
Also unique to this quarter was the relative magnitude of the strength of both new and repeat customer activity. In a typical quarter, order growth from our repeat customers tends to considerably outpace our strong order growth from new customers. In Q2, despite the fact that repeat orders more than doubled year-over-year, new customer orders grew even faster. This is the first quarter that this dynamic has played out since Wayfair's IPO in 2014. The behavior of these customers activated during the COVID era continues to suggest that they are a high-quality set who will choose Wayfair again and again. As you know, we are a highly data-driven and analytical organization. So, we're keeping a close eye on newly acquired customers for any behavior differences relative to pre-COVID cohorts.
Our observations tell us that this new cohort of customers is reengaging with our platform at higher than usual rates after their initial purchase, and that this engagement is translating into higher than average repeat order rates. In Q2, we also saw a slightly different cadence to our customer's order patterns with fewer items per order offset by higher purchase frequency. Shopping via mobile platforms, including our apps, which saw heavy download activity, grew about 600 basis points sequentially in Q2, to over 60% of all orders. It would be overreaching to predict what exactly will play out in the coming weeks and quarters. There's a tremendous amount of macro uncertainty and various pressures on the consumer. This is coupled with clearly changing behavior in terms of what consumers are buying, and how.
That said, what we've seen thus far would suggest that even as economies reopen, our customers remain focused on the home and are extremely satisfied with Wayfair, and those markets where we openings thus far have proceeded pretty smoothly we're seeing some moderation in our rates of growth relative to Q2, but even in those instances, we are still experiencing strong momentum well above that top line growth rates Wayfair was seeing at the start of 2020. While, COVID-related tailwinds are still undoubtedly a strong contributing force, recall that late last year, we put in place a number of internal changes which are now translating into tighter execution across the business and an enhanced customer experience. We believe these improvements are also showing through in our top line momentum, and should bear long lasting benefits well beyond the COVID period.
I want to take a step back now to acknowledge the Herculean task of what responding to such unprecedented demand has meant to our team. In a normal year, Wayfair experiences two seasonal peaks with Way Day typically in the spring, and Cyber Five going into the holidays. There are of course other promotions and events happening all year, but these two major events require months of advanced planning and coordination, both cross functionally inside Wayfair and in collaboration with our supplier partners. It's approximately mid-March nearly every day has rivaled those cyclical peaks. Simply put, we could not have effectively met over $4 billion of demand as we did in Q2 without the kinds of infrastructure, technology and relationships we've invested in over many years, and while not everything can be operationally perfect under such extreme conditions, but also internalizing our learnings and adjusting our practices very quickly to address any stress points that reveal themselves.
Let me elaborate, across our CastleGate fulfillment network, the sheer volume of products moved in Q2 nearly doubled year-over-year. Recall that over the last two years, we added approximately 40 buildings and more than doubled the square footage across our logistics footprint to over 16 million square feet. As a result, we're fortunate to have capacity in many places to flex in response to the wave of demand and we saw enhanced efficiencies as a result. Work capacity was tight we took advantage of the hybrid model we have in place and leaned on our suppliers logistic solutions.
When appropriate, the work we have started pre-COVID to build additional racking and automation across our CastleGate locations served us well during this period. We continue to move quickly against our pre-planned CapEx projects to unlock additional capacity. We did so well bringing on more frontline staff and implementing many safety measures to keep our team safe. Due to unprecedented e-commerce demand in general, we cannot fully avoid the shipping congestion and longer delivery times, all carriers faced in Q2. However, we were able to mitigate some of the inconvenience within our own Wayfair delivery network through which most of our large parcel orders travel.