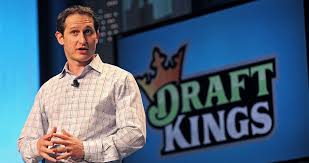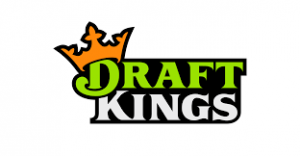 DraftKings, Inc. (NASDAQ: DKNG) Q2 2020 Earnings Call Highlights
CEO, Jason Robins: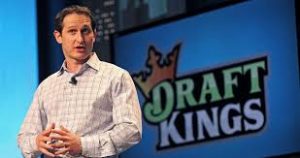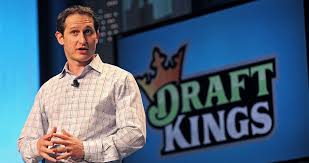 "…We had a strong second quarter given the limited sports calendar with second quarter pro forma revenue of $75 million. As sports have started to return, we saw revenue improve sequentially each month in the quarter, with June revenue increasing 20% year-over-year on a pro forma basis. This strong overall results and improvement are due to our product innovation, our entry into new jurisdiction, and pent-up demand for sports betting as Live Sports like Golf, European Soccer, NASCAR and UFC started to return.
To give you a sense of demand, in the absence of major sports, I wanted to provide a couple of highlights. Top NASCAR races, which has traditionally been a new sport for us, saw similar action to popular NBA regular season game. In Golf, prior to this year, our top event of all time was the 2019 U.S. Open. Since the restarted PGA Tour, six PGA Tour events and the Match II have topped that major. In both May and June, we more than tripled our previous best month for UFC handle.
The momentum we saw in June accelerated with the return of MLB, the NBA, and the NHL in late July and early August. As a result, we're seeing continued year-over-year revenue growth in the first part of Q3. Not only did the Yankees national game on opening night set records at DraftKings, it was also ESPN's most watched opening night baseball games ever, and the most watched regular season baseball game on any television network since 2011.
In the first two weeks of MLBs return, we saw three times the handle compared to the first two weeks of the 2019 MLB season. In the first week of the NHL's return, our handle is more than twice the handle of first week of 2019 NHL playoff. With the NBA Christmas Day 2019 was our highest handle day, but four of the next five highest handle days occurred in the first week of the NBA's return.
All of these statistics, I provided are just to give you a sense of this unique period and are on a normalized basis and that they do not include the effect of new states that are not necessarily indicative of our future performance.
As you can see from these fantastic statistics, there is clearly pent-up demand that is compounded by a truly unique sport calendar. A byproduct of this demand is that we're seeing very strong marketing response rates and return on advertising spend. And in response to these great returns, we intend to invest to expand our leadership position in the market.
We're really excited that sports have begun to return, but we all realize that there have been and there continue to be hiccups in the sports calendar in the back half of the year. We think leads and associations are doing a great job ensuring the safety and health of the athletes and staff, and we're optimistic that sports will continue to be played to schedule. Even if there are short-term hiccups, we have more conviction than ever in the long-term prospects of this industry and of our competitive position.
Turning to legalization trend. We're extremely excited to be one of the first to launch sports betting in Colorado. We also launched iGaming in Pennsylvania in the second quarter. More recently, we launched iGaming in West Virginia and sports betting in Illinois. With these launches, DraftKings is now live in nine states for mobile sports betting and in three states for iGaming.
And as you know, Virginia and Tennessee have already legalized online sports betting and Michigan has legalized both online sports betting and iGame. These three states account for 8% of the U.S. population. Separately, we're working together with state officials on regulations and licensing and look forward to launching as soon as possible.
Finally, we're seeing great momentum across multiple states and continue to work to bring legal sports betting to more Americans.
In the second quarter, we continue to develop innovative content and product. This is a key component of our long-term strategy, and is been critical to keeping our existing users engaged as sporting events were suspended or postponed.
With the Match II, we elevated our content to engage consumers during a time when very few sports were being played. This event broke new ground in terms of integrations and customer engagement, with the broadcast showing live odds for the event winners as well as a variety of exciting new game market. The Match II is our biggest golf betting day ever, and we believe that event just scratches the surface of potential possibilities for similar integrated content.
As another example, we significantly expanded our eSports offering and have seen exponential growth in this category. We added popular Madden simulated games and began to include streaming sports within our app, which has become a very popular feature. In fact, since the return of the NHL, the NBA, and Major League Baseball, users have continued to engage with eSports, which gives us confidence in that product's future.
We launched a variety of free-to-play pools that covered everything from politics to the NFL Draft as well. And more recently, we continue to align ourselves with fun moments in American culture like the 2020 Nathan's Famous Hot Dog Eating contest that was held in July.
We also launched our standalone casino app for iGaming in New Jersey, Pennsylvania, and West Virginia. This app is geared towards the casino-first player and features the same seamless, single platform, and wallet experience that users are accustomed choosing DraftKings.
As we think about the future, we know that the best product and technology combined with innovation focused on the U.S. sports fan will be the winning combination in this industry. And I'm excited about the continued innovation that we see from our team of approximately 850 engineers.
Our engineers are delivering on an innovation-related product roadmap empowered by our own vertically integrated technology stack.
In terms of our organizational migration, and integration of that technology stack, I could not be more pleased with our progress. We're on track with the technology migration in our business integration and are working together extremely well as one company. Our technology migration is on track to be completed by no later than end of September 2021. When the migration is complete, our vertically integrated proprietary sports betting technology will create a sustainable and differentiated advantage for DraftKings.
Looking forward, with over $1.2 billion in cash on our balance sheet and zero debt, DraftKings is well-positioned to build upon the growth of the online sports betting and iGaming market in the U.S. We will continue to bring new and innovative products to the market that strengthen our engagement with customers and maintain our competitive differentiation."