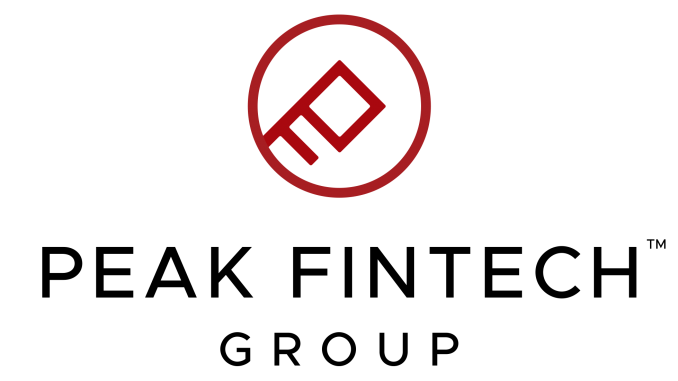 Montreal, Quebec–(September 28, 2020) – Peak Positioning Technologies Inc. (CSE: PKK) (OTCQX: PKKFF) ("Peak" or the "Company"), an innovative Fintech service provider to the Chinese commercial lending sector, announced today that its Lending Hub platform is powering a commercial lending financial centre, featuring 30 banks, 8 insurance companies and 3 investment funds, launched by the Jiangyin municipal government to help the city's businesses gain greater access to loans and credit.
Any one of the city's more than 200,000 micro, small, and medium-sized businesses can go to www.jygxqedim.com and register to become eligible to receive loan and credit offers from 30 banks, including Agricultural Bank of China (http://www.abchina.com/cn/), Bank of Shanghai (http://www.bosc.cn/) and China Merchants Bank (http://www.cmbchina.com/), based on data analysis performed by Peak's Lending Hub. Peak receives a service fee ranging from 1% to 2.5% of all loans granted through the Financial Centre, while most of the loans are guaranteed by a municipal government fund in partnership with 8 insurance companies and 3 investment funds.
"We quickly recognized the positive impact that Peak's Lending Hub was having on some of our supply chain businesses in 2019 when the platform was introduced to our city," commented Qiang Zhao, Deputy Mayor of the Jiangyin Municipal People's Government. "We knew that this was something that could benefit many more of the city's businesses, so we're delighted to have been able to work with Peak to launch this new concept," he added.
The idea for the creation of the Jiangyin Financial Centre was born back in March when the city began to use the Lending Hub to help qualify and distribute government financial aid to the city's COVID-19 affected businesses. Shortly thereafter, meetings were held between city officials, Peak executives, and banking and insurance executives from more than 30 institutions, leading to the signing of the agreement for the creation of the Financial Centre (see signing ceremony pictures here).
"We commend Mr. Zhao and other city officials that we have had the pleasure to work with on this project for their vision and innovative spirit," said Liang Qiu, Peak Fintech Group China CEO. "This Financial Centre concept is undoubtedly a model that will eventually be replicated in other cities across the country and we will all have the city of Jiangyin to thank for that," concluded Mr. Qiu.
About Peak Positioning Technologies Inc.:
Peak Positioning Technologies Inc. is the parent company of a group of innovative financial technology (Fintech) subsidiaries operating in China's commercial lending industry. Peak's subsidiaries use technology, analytics and artificial intelligence to create an ecosystem of lenders, borrowers and other participants in China's commercial lending space where lending operations are conducted rapidly, safely, efficiently and with the utmost transparency. For more information: http://www.peakpositioning.com