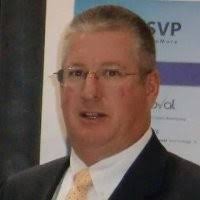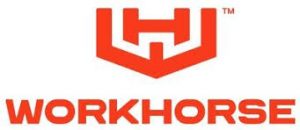 Workhorse Group Inc. (NASDAQ:WKHS) Q2 2021 Earnings Conference Call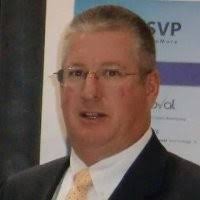 Duane Hughes, CEO
"…During the first half 2020, we have all been dealing with the effects of the COVID-19 pandemic.
As it relates to Workhorse specifically for the most part except for supplier issues in the first quarter and testing facility closings in the second quarter, we have been able to continue towards a ramping up of our production while maintaining all safety precautions for our employees.
Designing and building vehicles is certainly highly visible part of what we do. But our C-Series vehicles also have to pass a rigorous standard of federal and state regulators in order to be operated on U.S. roads. To that end, we successfully completed the Federal Motor Vehicle Safety Standards or FMVSS testing in June.
We are also proud to say that our vehicle designs have been validated by the United States' Environmental Protection Agency, the EPA and the California Air Resources Board known as CARB. Workhorse is the only American, all electric OEM, designing and manufacturing last-mile delivery vehicles to complete all these tests. An additional benefit to our car zero emission EV status, is that going forward Workhorse will now have carbon credit capabilities.
What this means is, through CARB, we will get one and a half credits through every vehicle we sell. In turn, these credits can be sold to other OEMs to help meet CARB emission standards.
At current rates, it is our belief that a typical CARB emission credit can expect to be sold for $200 to $300 on average, while not an immediate contributor to our top line or cash flow, as we begin to scale our operations, these credits should be reliable and more impactful as a new source of revenue over time. The EPA issued a certificate of conformity for our three C-Series models, which technically gives us permission to sell our vehicles in all 50 states.
In addition to the EPA, CoC after going through another significant testing program, we applied for and received an executive order from CARB that enables us to sell our vehicles specifically in the state of California, as well as the 13 other states that follow the stricter California Air Resources Board standards.
Essentially, this means a California has approved production of our model year 2020 vehicles, the C-1000 and C-650. Without the executive order, we would not be able to sell or place vehicles in California, and 13 other highly populated states.
This approval also allows us to have our vehicles on the California Hybrid Incentive Program or HVIP, which should provide for a $50,000 incentive per truck after the state of California is expected to appropriate funds later this year.
With respect to production in June, we delivered a C-Series 650 vehicle to electric vehicle fleet solutions, who will use it in support of their field service and training business.
In July, we shipped our two C-1000 vehicles to rider to be used of their service centers in orange in Santa Fe, California. As part of the North America rollout Ryder will place the first group of Workhorse C-1000 vehicles through COOP, a peer-to-peer truck sharing platform, connecting fleet managers to businesses that are looking to rent vehicles.
In addition, workforce electric vehicles will be offered for longer term leases to the Ryder customer base with service and charging capabilities available out of Ryder's 11 facility charge network across California. Ryder showcasing our trucks will lead to an increase in future orders. We are most excited about our relationship with Ryder.
Speaking of orders in July, a Cincinnati-based company eTrucks placed an initial order for 20 C-1000 vehicles. eTrucks is a buyer, reseller and financier of trucking solutions for small to medium sized delivery businesses or SMBs. The SMB fleet operator represents an opportunity for additional sales. And we're looking forward to growing our partnership with another Ohio-based organization to improve last-mile delivery for everyone.
Pursuing sales agreements with resellers like eTrucks, allows Workhorse to expand our sales, our sales reach and take advantage of economies of scale that would otherwise be unavailable through individual transactions. Moving to another major news item. As I'm sure many of you have recently heard, a few days ago, our strategic partner Lordstown Motors Corporation, announced that it had entered into an agreement with DiamondPeak Holdings Corp., a Special Purpose Acquisition Company or SPAC that would result in LMC becoming a publicly listed company on the NASDAQ under the ticker symbol "RIDE", with the transaction expected to close in the fourth quarter of this year.
Lordstown has stated that its Endurance, an all electric pickup truck is expected to be the first full size electric pickup truck designed to serve the U.S. Commercial fleet market. Lordstown also says initial production will begin in 2021. To date LMC has disclosed that it has received over 27,000 pre orders for the vehicles representing over $1.4 billion of potential revenue.
With respect to our partnership, I want to start off by reminding everyone of the details in our current agreement and how that will look after the SPAC transaction is finalized. Our IP remains at the heart of the Lordstown Endurance. Several design concepts first introduced and Workhorse's all electric platforms are central to the Endurance — through the Endurance design.
Among Lordstown's technology differentiator is the integration of hub motor technologies that eliminates the heavy drive train, engine transmission drive shaft differentials and axles typically used in combustion engine vehicles. In exchange for access to this valuable IP, we negotiated a license agreement that would provide Workhorse with a 10% non-dilutive equity stake in LMC in addition to other considerations.
Subsequent to the SPAC transaction, we will maintain our approximate 10% ownership of the combined company at closing and an approximate $1.6 billion valuation post transaction close, that makes our position worth roughly $160 million.
Additionally, with the $1.4 billion of pre-orders already secured, as disclosed by LMC, Lordstown also agreed to pay a 1% royalty on the first 200,000 vehicles sold, plus a 4% commission on 6000 Workhorse W-15 pre-orders that transfer to LMC as part of the IP licensing agreement.
It's worth noting that LMC has agreed to prepay a portion of the license fee and an amount equal to $4.75 million. This transaction marks the fulfillment of a vision that began in January of 2019, when we first approached General Motors about the Lordstown Complex.
The Lordstown assembly plant is a 6.2 million square foot facility estimated to be capable of producing as many as 600,000 electric vehicles annually. From the outset, our team and the LMC team understood the opportunity available and recognize the synergies that can be realized infusing our technology.
With production capabilities of the former GM plant, the vision of the Lordstown leadership and the commitment of the communities in the Voltage Valley today. We are more than excited about our Lordstown relationship and look forward to further strengthen our ties with Lordstown team as they finalize this transaction and begin building trucks in 2021.
Finally, I want to next speak about our engineering, design and production process. Our engineering team has been working on production plans for the second half of the year. And we now have in place a final assembly plan and a build schedule for the remainder of 2020 and beyond.
We have developed a multi-vendor strategy and in particular, a multi battery strategy. All major body parts will be built in the United States are design eliminates traditional multimillion dollar investments in tooling and molds, as well as transportation, and can accommodate design changes quickly.
We continue to add key personnel and critical areas including engineering and assembly positions. These additions have quickly provided us with new ideas and plans for improving our design for assembly. The goal of this design for assembly program is to considerably shortened timeframes to assemble a C Series vehicle and deliver our target vehicle production of 300 to 400 units later, with a vast majority coming in the fourth quarter.."