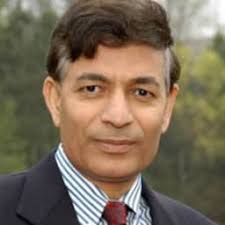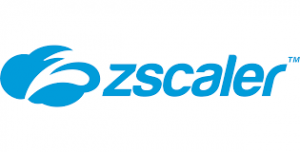 Zscaler, Inc. (NASDAQ:ZS) Q4 2020 Earnings Call Highlights
Jay Chaudhry, CEO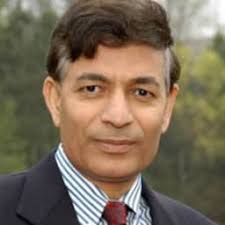 "…In Q4, we delivered growth of 46% in revenue, and 55% in billings, reflecting the increased momentum in our business as our customers accelerate the digital transformation, despite the macroeconomic challenges. We offer customers a cloud native platform, which we call the Zscaler Zero Trust Exchange, securely connecting users to applications or applications to applications in a borderless and hyper connected digital world.
In the new work from anywhere economy where applications are moving to the cloud and users are outside of corporate network, traditional network and network security have become irrelevant. We ensure that businesses can operate at any scale with users anywhere in the world on any device, independent of the network. We are helping our customers move from legacy network security to Zero Trust Security, which reduces business risk and makes businesses agile and competitive.
As I reflect on the past 12 months, culminating in our strong Q4 performance, I view fiscal '20 as a pivotal year in which we made tremendous progress on a number of strategic fronts to position us well for long-term growth. Zscaler has never been stronger. And I believe we have an incredible opportunity in front of us.
Let me highlight three pillars of our strategy: Our platform; our products; and our go-to-market. To start with our platform, Zscaler stands for Zenith of Scalability. True to our name, our platform continues to scale to new heights. Zscaler's Zero Trust Exchange is the largest in-line cloud security platform in the world. And we're processing more than 120 billion transactions and blocking more than a 100 million threats per day from users across 185 countries. This large data set feeds our machine learning and AI engines for superior threat protection, better detection of user and application traffic anomalies, and faster resolution of performance bottlenecks.
All this happens on a platform that uses 70% renewable energy today with a goal to use over 90%. Deployed across more than 150 data centers, our Zero Trust Exchange platform was built from the ground up to fully deliver the promise of Gartner's Secure Access Service Edge, or SASE framework.
Traditional network security vendors are trying to co-opt our vision of cloud security after rejecting it for years. They're trying to retrofit the legacy appliances into a cloud world. But just like you can't create Netflix by stacking thousands of DVD players in the cloud, you can't offer an in-line high-performance security cloud by spinning up a bunch of virtual firewalls in a public cloud. To put it simply, having the right cloud native architecture creates a significant barrier to entry for cloud imitators. Building a cloud native architecture with full security and minimal latency was a daunting challenge. And running a massive in-line distributed cloud with five-nines of availability is an order of magnitude more difficult. For large enterprises who want network and security and modernization, we believe, we are the only cloud native multi-tenant platform that meets their needs.
We ended fiscal '20 with over 4,500 customers, including over 150 of the Fortune 500 and over 450 of the global 2,000 companies. We have over 100 customers that generate over $1 billion in ARR or annual recurring revenue. While the average NPS or net promoter score, of an average SaaS company is 30, Zscaler's NPS is 76, which is 2.5 times higher, a proof of the value that Zscaler delivers.
Next on product innovation. This has been an exceptionally productive year for our engineering and product teams where through internal innovation and internal integration and highly targeted acquisitions we have significantly increased the number of products available on our platform, further expanding our already substantial technology lead. During the year, we expanded the number of solutions from 2 to 4.
First, our flagship ZIA solution expanded with two new products, out-of-band CASB and Cloud Browser Isolation, which together with our in-line CASB, and advanced DLP, expanded our addressable market for data protection.
Second, our ZPA solution, which doubles our market opportunity, has become the most mature zero trust solution with deep and wide functionality, including support for web and non-web applications. With deployment at a massive scale with over 150 global 2000 customers, ZPA has become the market leader for zero trust security.
Third, with the Zscaler platform, uniquely sitting between the user and application, our Zscaler Digital Experience, or ZDX solution, computes a performance score, measuring the digital experience of every user and application, helping customers to pinpoint and resolve performance issues, further expanding our addressable market.
Lastly, our next opportunity is to expand our Zero Trust Exchange to protect applications and data on public or private clouds. With our CSPM product, we can identify and remediate misconfigurations of cloud workloads, providing superior data protection. Our workload segmentation service implements zero trust architecture for app to app communication where apps maybe running on containers or virtual machines. This is a far superior approach for app segmentation without having to do network-based segmentation.
What sets us apart from the many vendors who claim to have a platform is the following. Our platform is purpose built for the cloud. It is designed to be extensible to integrate with our targeted acquisitions, as well as with third-party products. Legacy network security vendors can create a cloud platform by cobbling together a bunch of acquired companies. History has shown that this approach does not work.
Moving on to the third pillar, go-to-market. We further refined our metric driven, repeatable sales process, which is giving us deep visibility into our business, and a strong and growing pipeline. We invested heavily this year to build a sales machine that we believe can demonstrate our compelling value to enterprises, drive larger deals, and deliver consistent sales execution to take Zscaler beyond a $1 billion in annual revenue.
Let me highlight a few of our go-to-market accomplishments. We significantly expanded our sales leadership by adding extra depth in our regional management. The build out of our sales leadership is largely complete. We had another record quarter filing and exceeded our year-end target of 60% year-over-year increase in quota carrying field reps. Even with a significant growth, our sales productivity was up for the year, exceeding our expectations.
Since we launched our Summit Partner Program, we recruited additional cloud-focused channel partners to drive further sales leverage. We are pleased to see increasing wins and larger deal size with our Summit Partners. I'm extremely proud of our go-to-market team and how we executed our sales strategy this year.
Now, let me provide some business highlights for the fourth quarter. Our ZIA business is accelerating due to our customers' focus on work from anywhere. When employees are allowed to directly access SaaS applications and the internet from their homes, security becomes a major risk and they need ZIA. We continue to see the increased adoption of our high-end transformation bundle, which includes cloud firewall and sandbox. At the end of fiscal '20, 49% of our ZIA annual recurring revenue is coming from the transformation bundle, compared to 43% last year.
Let me share two ZIA deals in the quarter that show our accelerated momentum with the financial services customers. A new customer initially engaged us to secure SD-WAN for 120 offices. They shifted the focus from SD-WAN to securing 40,000 employees in their homes as a result of the pandemic. With sensitive financial data at risk, security was a major requirement, and only a proxy architecture was considered. This customer purchased the entire ZIA portfolio including CASB advanced DLP and CSPM for Microsoft Office 365.
Our integrated CASB offering replaced a CASB Point Product that by itself required three on-site engineers and a seven-figure annual spent. Our superior security at a very attractive ROI resonated with both the CIO and the CFO. In a ZIA upsell, another financial services company that has been a customer since 2018, merged with a peer and more than doubled the purchase of business bundle plus DLP to protect all 70,000 employees. Like the prior example, this customer only considered a proxy architecture. They standardized on our platform and consolidated three vendors, streamlining their operations and reducing their costs. Our product integration with Microsoft and CrowdStrike was an important consideration…."