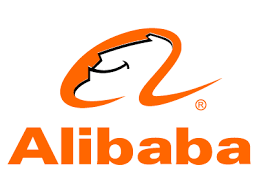 Alibaba Group Holding Ltd (NYSE: BABA) Q1 2021 Earnings Call Highlights
Daniel Zhang, CEO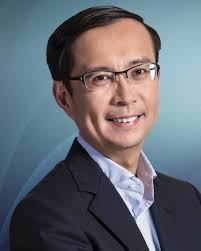 "…Digital adoption and transformation is a prevailing trend in this changed landscape, and we are confident that we can create Alibaba's future by capitalizing on the opportunities in this challenging environment. Just as we did in 2003 during SARS and in 2008 during the global financial crisis. In the 12 months ended June 2020, annual active consumers on our China retail marketplaces reached 742 million, representing a quarterly net increase of 16 million. Mobile MAUs on our China retail marketplaces reached 874 million, an increase of 28 million since March. These numbers reflect Taobao's continuing strong consumer mind share, healthy user stickiness and engaging user experiences as the world's leading consumer community.
Tmall online physical goods GMV, excluding unpaid orders, grew 27% year-over-year with all major categories growing at a similar or faster rate relative to December 2019 quarter. Our unparalleled product offerings and engaging user experiences contributed to higher purchase frequency as well as higher average spending per customer across all city tiers that increased both year-over-year and quarter-over-quarter. In terms of user acquisition, we continued to increase our penetration in less-developed markets. Taobao Deals, our new mobile app targeting value-conscious consumers, reached 40 million MAU in June. The disruption in international tourism presented an opportunity for our import commerce business. Tmall Global, the leading cross-border import platform in China, grew over 40% year-over-year in GMV, excluding unpaid orders.
Looking forward, our China retail marketplaces will focus on the following areas: number one, continue to drive user acquisition, especially in less-developed markets and work towards reaching our midterm goal of serving more than 1 billion Chinese consumers; number two, continue expanding our product supply, especially in categories currently underpenetrated by e-commerce; and number three, continue to enhance the shopping experience and the path to purchase on our platforms through new content formats, such as live streaming and short videos. Our investment in new retail over the past several years have well positioned our grocery business, Freshippo, Tmall Supermarket and Taoxianda, to capture unprecedented growth opportunities during the pandemic and continue to see healthy growth momentum in the past quarter. More than 60% of Freshippo's GMV came from online, and the stores, which have been in operation for more than one year, enjoyed double-digit same-store growth.
Tmall Supermarket's half-day delivery services, which leverage Sun Art's store-based inventories, gained widespread popularity among consumers and helped Sun Art increase consumer reach and create incremental sales. We enabled approximately 15% of Sun Art's total revenue during the June quarter.
Ele.me successfully rolled out an important branding upgrade in July. The new brand proposition, "Anything you love, we deliver", represents the transformation of Ele.me from a food delivery platform into a comprehensive, digitalized local service platform. In addition to food and beverage, Ele.me now also delivers everyday necessities such as grocery, fresh produce, medicines and flowers from local merchants. In the June quarter, Ele.me achieved positive unit economics as a result of improved operational efficiency. It also received positive year-over-year GMV growth, signaling healthy recovery of the business. We also saw promising early-stage results in Ele.me's strategic cooperation with Alipay. During the past quarter, approximately 45% of new customers ordering food delivery on Ele.me was contributed by the Alipay mobile app. We will further deepen the cooperation, and we believe there is significant potential for value creation by combining Ele.me and the power of entire Alibaba ecosystem to capture opportunities that will emerge from the ongoing digital transformation of the food and beverage and retail industries. We will continue to invest in this area.
Lazada continued to show strong progress in the last quarter with order volume growing more than 100% year-over-year. The pandemic has significant impact on many Southeast Asian countries, and it has converted many consumers into online shoppers. We believe the increasing adoption of online shopping is beneficial for healthy growth of the region's e-commerce industry over the long term. Southeast Asia continues to be the strategic priority in our globalization strategy. In this highly competitive region, with Lazada's new leadership in place, we aim to build a sustainable digital business, leveraging Alibaba's technology to serve local consumers and business partners.
During the June quarter, AliExpress, our cross-border export marketplace, saw order conversion and delivery time negatively impacted by challenges in cross-border logistics, but the situation has started to improve in July. Alibaba.com and 1688.com, two of our oldest businesses, saw new market opportunities this year. Many international wholesalers have turned to Alibaba.com to source products from China as global supply chains were disrupted and the Chinese factories were the first to resume production. In June, daily active buyers on Alibaba.com increased over 100% year-over-year. 1688.com also saw more than 50% year-over-year growth in daily active buyers as a result of increasing number of SMEs, especially small retailers looking for supply as Chinese economy reopen…"