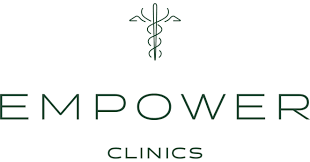 Agreement demonstrates ability of newly acquired, state-of-the-art diagnostics laboratory to advance Empower COVID-19 national testing programs for enterprise clients, including movie and television studios, businesses and colleges
VANCOUVER BC / October 7, 2020 / EMPOWER CLINICS INC. (CSE:CBDT)(Frankfurt:8EC)(OTCQB:EPWCF) ("Empower" or the "Company") is pleased to announce that its newly acquired and wholly-owned subsidiary, Kai Medical Laboratory, LLC ("KAI"), has commenced a COVID-19 RT-PCR testing program for a Disney film & television production. The program is forecast to test 1,000 specimens over 30 days.
NEWLY ACQUIRED KAI MEDICAL LABORATORY HAS PROCESSED TESTS FOR SIX FILM AND TELEVISION PRODUCTIONS THROUGH THIS CHANNEL
On September 1, 2020, KAI entered into to a services agreement with To Dream A Life, LLC who provides coordinated COVID-19 testing services in key markets in the United States including Los Angeles, Atlanta, New York, Dallas and other major U.S. cities through their division Prevention Pods https://preventionpods.com. KAI has already processed tests for six different film and television productions through this relationship and continues to build both confidence and credibility within the industry.
SUCCESSFUL TESTING OF 1,000 SPECIMEN PROGRAM COULD LEAD TO SIGNIFICANT INCREASES IN FURTHER PROGRAMS
The Company further advises that discussions with Prevention Pods are already underway to potentially significantly expand both the number and size of testing programs for the film & television industry upon successful completion of the current 1,000 specimen program. Empower wishes to emphasize that no further transaction of any kind has been confirmed but remains cautiously optimistic given the success of the relationship to date.
"In anticipation of completing the Kai Medical acquisition, we have been nurturing significant opportunities in major industries such as film & television, supporting our Get Back To Work testing initiative" said Steven McAuley, Empower's Chairman & CEO. "Kai Medical has already created numerous testing relationships that have the potential to bring significant revenue based on their ability to provide 24-hour test result turnaround times, ensuring major industries can successfully get back to work."
FILM AND TV STUDIOS SEEK FAST AND RELIABLE TESTING SOLUTIONS TO RESUME SAFE OPERATIONS AND MITIGATE BILLIONS IN LOSSES
In 2019, Disney was the leading film studio in North America. With a record-breaking domestic box office gross of 3.8 billion U.S. dollars, the studio accounted for approximately 33 percent of that year's total box office gross in the United States and Canada, or 38 percent when taking into account the market share of 20th Century Fox, which Disney acquired early in 2019.
Total earnings at the North American box office in 2019 amounted to 11.32 billion U.S. dollars as indicated by Statistica.com.
In January 2020, the U.S. motion picture and sound recording industry employed over 456 thousand people, with several hundred thousand more in Canada, U.K. and around the world.
As a result of production closures and cinema shutdowns related to COVID-19, the majority of the industry's revenues and jobs have been temporarily lost and are now at significant risk of long-term damage if the industry is unable to find solutions that can provide for the safe resumption of operations.
Empower believes it is ideally positioned through Kai Medical Laboratory to deliver one element of the overall solution with reliable, accurate and fast 24-hour COVID-19 RT-PCR testing, which is the gold standard of testing.
ABOUT EMPOWER
Empower is an integrated health & wellness company with a network of corporate and franchised health & wellness clinics in the U.S. The Company is focused on helping patients improve and protect their health, through innovative physician recommended treatment options. The Company has launched Dosed Wellness Ltd. to connect its significant data, to the potential of the efficacy of alternative treatment options related to hemp-derived cannabidiol (CBD) therapies, psilocybin and other psychedelic plant-based treatment options. The Company provides COVID-19 testing services to consumers and businesses as part of a four-phased nationwide testing initiative. Empower recently acquired Kai Medical Laboratory, LLC as a wholly owned subsidiary.
ABOUT Kai Medical Laboratory
Our mission is to change healthcare through science & innovative quality care by providing value added services, accuracy, and consistency. Our unwavering commitment to quality compliance and scientific innovation elevates Kai Medical Laboratory to a new standard in patient care. Kai Medical Laboratory is located in the Dallas Medical District in close proximity to some of the largest healthcare groups in the U.S. including Parkland Hospital, UT Southwestern, Children's Medical Center, Baylor Scott & White Health (Dallas), Tenet Healthcare (Dallas), CHRISTUS Healthcare (Dallas). Kai Medical Laboratory is now a wholly owned subsidiary of Empower Clinics Inc.
ON BEHALF OF THE BOARD OF DIRECTORS:
Steven McAuley
Chief Executive Officer