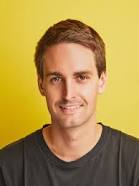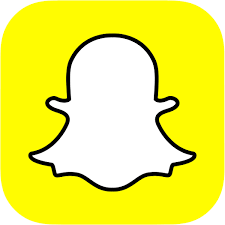 Snap Inc. (NYSE: SNAP) Q2 2020 Earnings Call Highlights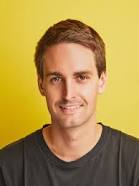 "….This has been an extremely challenging time, and our team has done an outstanding job continuing to support the growth of our community, which increased 17% year-over-year to 238 million daily active users, as well as building our business, with revenue growing 17% year-over-year to $454 million. While our revenue growth rate continues to be impacted by ongoing market disruptions, the fundamentals of our business are strong, and the high levels of engagement on our service are backed by years of investment in our self-serve advertising platform, which is helping our partners achieve success and grow their businesses in this uncertain environment….
 We announced several new products like Minis, Voice Scan, Camera Kit, Places on the Snap Map, Bitmoji for third party games, as well as several new partnerships and a fresh slate of content. We also made Snapchat easier to navigate with our new Action Bar which provides top-level navigation to more easily access the Snap Map, Chat, Camera, and Discover, resulting in more surface area and accessibility for each of these platforms.
We are working hard to overlay new computing experiences on the world through augmented reality. And the Snap Partner Summit showcased some of our latest AR products, including Local Lenses that allow people to share augmented reality experiences together overlaid on their neighborhood cityscape, and SnapML, which empowers members of our community to bring their machine learning models directly into Lenses on Snapchat. This enabled Gucci to leverage Wannaby's foot-tracking technology to help people try on their latest sneakers in Snapchat, and even buy them directly within the Lens. These sorts of augmented reality experiences are especially powerful in the post-COVID retail environment, where brands are investing more in virtual try-on.
In addition to our new augmented reality products, we also released Minis to enable developers to build interactive and social experiences for our community. For example, when movie theaters reopen, friends will be able to browse and purchase tickets together in the upcoming Atom Tickets Mini. We're excited to help our partners understand how they will benefit from our long-term vision for Snap, and the many ways that they can use our products and platform to connect with our community and build their businesses.
Our community grew by 17% year-over-year, with 238 million people using Snapchat every day on average in the quarter. This continues our recent momentum in daily active user growth, with the last three quarters seeing our highest year-over-year growth rates since 2017.
We now reach more than 100 million people in the U.S. alone, and are also seeing strong growth in our core markets in North America, Europe, and Australia.
We are also continuing to invest in app performance and localization to make our service more accessible to people all over the world, with Snapchat now available to over two billion people in their native language. These efforts have helped us grow even faster in emerging markets like India, where we've seen over 100% growth in daily active users over the past year.
As the changing public health landscape accelerates the adoption of digital products, we believe there is a large opportunity for us to further empower new behaviors with AR, entertainment, and commerce. For example, we continue to see increasing engagement with our camera, and the number of Snaps created every day grew at double the pace of our daily active user growth over the past year, making Snapchat one of the world's most-used cameras.
We're especially excited to see that the adoption of our AR platform is also accelerating, with the number of people playing with Lenses every day growing by 37% year-over-year. This growth has been driven in part by the community of talented Lens creators and partners that are creating and distributing Lenses on Snapchat.
Creators are quickly adopting new Lens Studio capabilities to create Lenses that put a lightsaber in your hand, turn the entire world into spaghetti, and let you try on clothes and makeup. Today Snapchatters play with Lenses created by our community six times as often as they did just last year, and these Lenses now drive more than a quarter of all Lens engagement on Snapchat.
We are excited to see that our product innovation in AR is empowering the creativity of our Lens creator community, which in turn has driven growth in user engagement. With so much happening around the world today, our Discover platform is more important than ever in helping our community stay educated and informed about current events. Snapchat has become a go-to destination for credible and accurate news content during the pandemic, with more than half of the entire U.S. Gen Z population watching COVID-related news created by our partners.