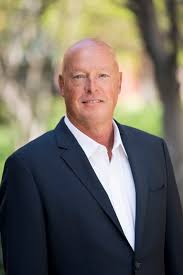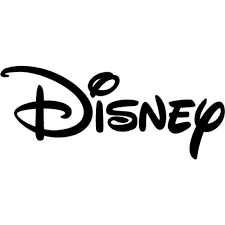 The Walt Disney Company (NYSE :DIS) Q3 2020 Earnings Call Highlights
Bob Chapek, CEO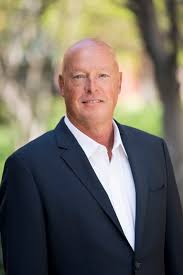 "…As you know, the majority of businesses worldwide have experienced unprecedented disruption as a result of the pandemic. Most of our businesses were shut down and this had a huge impact on our third quarter results. Adjusted EPS in the quarter was $0.08 a share compared to $1.34 a share last year. Christine will talk more in depth about our results for the quarter. Despite the harsh realities we are facing today, we have made some encouraging progress.
Since our last earnings call, we've begun a responsible phased reopening of our parks in Shanghai, Paris, Tokyo, and Orlando, as well as our shopping and dining area Downtown Disney in Anaheim. We have prioritized the health and safety of our cast members and guests and have instituted protocols that include a mandatory mask policy, temperature screenings, increased cleaning and disinfecting, as well as capacity restrictions to promote social distancing. We continue to work with national and local health and government officials in this very fluid situation and are making adjustments as necessary.
Along with millions of fans, we're also pleased with the return of major live sports on ESPN including the successful resumption of the NBA and MLS seasons within the Walt Disney World bubble and restarts of the WNBA and MLB. Another positive development to note has been the initial restarting of some of our television and film productions, both domestically and overseas.
When I became CEO in February, I emphasized that we will continue to pursue bold innovation thoughtful risk taking and the creative storytelling, that is the lifeblood of the Walt Disney Company, and despite the challenges of the pandemic, we've managed to take deliberate and innovative steps in running our businesses. At the same time, we've also been very focused on advancing and growing our direct-to-consumer business, which we see as our top priority and key to the future of our company.
Last November, we successfully launched Disney+ domestically and we've since rolled it out in a number of major international markets, including Western Europe, India and Japan. I am also incredibly pleased to announce that, as of yesterday, we have surpassed 60.5 million paid subscribers globally, far exceeding our initial projections for the service. As our global sub numbers continue to grow, we've also exceeded our internal subscriber projections in every major market we've launched thus far.
The tremendous success of Disney+ in less than a year clearly establishes us as a major force in the global direct-to-consumer space.
We will continue our international expansion with the launch of Disney+ in the Nordics, Belgium, Luxembourg and Portugal in September, and in Latin America this November. And I'm happy to announce that we will also be rolling out Disney+ Hotstar on September 5 in Indonesia, one of the world's most populous countries. By year-end, Disney+ will be available in nine of the top 10 economies in the world.
When you look across our full portfolio of direct-to-consumer businesses, at Disney+, Hulu and ESPN+, our combined global reach now exceeds an astounding 100 million paid subscriptions. This is a significant milestone and a reaffirmation of our strategy for growth.
In fact, the incredible success we've achieved to date has made us even more confident about the future of our direct-to-consumer business and our ability to be more aggressive in our approach. Going forward, this confidence, coupled with the trends we're seeing in the multi-channel universe, will lead us to pursue even more innovative and bold initiatives as we continue to grow the business.
I'd like to take this opportunity to share with you some of our upcoming plans and then we'll provide you more details at an investor presentation that we will host in the upcoming months. We've already demonstrated an aggressive approach to our content creation pipeline accelerating the Disney+ debuts of Frozen 2, Pixar's Onward and Star Wars: The Rise of Skywalker, fast-tracking the debut of Broadway's Hamilton to Disney+, which has been a huge success. By combining the best elements of live theater, film and streaming, we have given millions of viewers a whole new way to experience this iconic cultural phenomenon…"