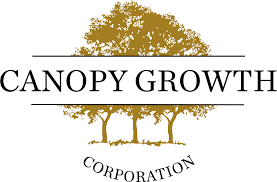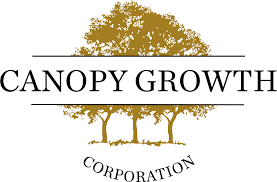 Canopy Growth Corporation (NYSE: CGC) Q2 2021 Earnings Call Highlights
David Klein, CEO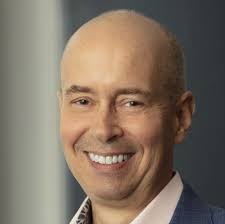 "….Let me highlight some of the key components of our U.S. strategy. We're building a portfolio of scalable brands across cannabis and CPG. Our goal is to become a cannabis-focused CPG company. We're bringing our THC brands such as Tweed and Houseplant into the U.S. market through multi-state operator relationships or CBD line extensions. We're growing new-to-world CBD brands, such as Martha Stewart, to meet consumer needs. We're establishing routes to market with our CPG brands such as BioSteel, This Works, and Storz & Bickel. These are strong brands in their own right with distinct value propositions. Building these brands today allows us to generate revenues without the headwinds of regulatory challenges. And then, we plan to line extend these brands into CBD or even THC as regulations evolve.
We will layer in additional brands over time, which will create further scale with our existing distribution networks and further build our relationships with retailers. We're leveraging our insights and innovation capabilities across North America. By gathering consumer insights in recreational states like Colorado or California, we can adjust our product development activities and portfolio mix. We can also develop and test new products in Canada, based on those insights from the U.S. market.
Our agreement with Acreage gives us a fast start into the U.S. THC market. With Acreage already deploying Canopy's IP to build brand awareness in the U.S. for our brands such as Tweed. In addition, our relationship with Harrison, [ph] which continues to perform extremely well, provides additional optionality to strengthen our U.S. business. Our retail banners such as Tokyo Smoke and Tweed retail stores will build brand awareness and serve as a testing ground for innovation.
And finally, we have a great strategic partner in Constellation Brands, not only giving us the balance sheet strength and access to capital, but also we're leveraging Constellation's powerful distribution network and their key account relationships. We're sharing best practices across insights, R&D and operations. And both companies' government relations and legal teams are collaborating and engaging with politicians and regulators to help shape legislative policies and regulations in Canada and in the U.S.
Now, let's discuss the tangible progress we've made against our strategic plan. There are three key themes that Mike and I would like to focus on this morning. First, momentum is building across our key businesses as our new strategy is coming to fruition. We achieved record quarterly revenue in Q2 led by our Canadian recreational business and strength across our strategic businesses, including Storz & Bickel, This Works in BioSteel.
Second, we're continuing to improve execution and agility. Our fill rates are now consistently exceeding 90%, our flower quality improvement program is generating positive results, and we've improved our new product development process to allow us to bring better products to market faster.
Third, we're accelerating our path to profitability, notably in our largest market, Canada.
Let me tie these things together and give you more details on how our key strategic priorities are driving improved performance in our business. The first point I'd like to make is, we're winning consumer mindshare, driven by insights and innovation. We strengthen our competitive positioning in the recreational market in Canada, gaining market share by 200 basis points to 15.5% from Q2 — in Q2 from Q1. We grew share in the flower category by 320 basis points to 17.3% with further improvements in 19.4% in the latest four weeks ended October 25th.
In Ontario, we grew our value flower share by 930 basis points, led by our Twd brand. We established a leadership position across total cannabis-infused beverages during Q2, accounting for nearly 54% dollar share with five of our beverages under Tweed, Houseplant and DeepSpace brands. Within the ready-to-drink category in Ontario, our share with nearly 70% in Q2. We recently launched Quatreau CBD beverages across Canada and have now shipped over 2 million cans of our drinks.
Now, I know you'll have many questions about our market share methodology. So, Mike will provide details on our internal proprietary market share tracking tool during his remarks. The point however is that our insights team, which we defined as a key component of our CPG strategy, is already beginning to drive value by providing a near real time measure of our market performance.
Turning to the U.S. We're accelerating growth by bringing our differentiated brands to consumers and quickly expanding distribution. We launched our Martha Stewart branded health and wellness CBD gummies, oil and softgels in the U.S. in September. This new line brings together the explicit flavors that you'd expect from Martha with the science and distribution power of Canopy. The launch generated significant earned media, driving record sales on shopcanopy.com, the day after the New York Times ran a story.
The products are now getting listed in brick and mortar retail stores, and we expect to see Martha Stewart CBD products in thousands of stores as we launch additional SKUs in the coming weeks.
BioSteel continued to accelerate its momentum, signing distribution agreements with leading beer distribution companies such as Reyes Holdings and Manhattan Beer, alongside several other partnerships through Constellation Brands' Gold Network.
We expect to cover 100% of the U.S. market via direct store delivery by January of next year. The BioSteel team is currently in discussions with a number of large national accounts and expects to have products on-shelf across food, drug, mass, convenience and gas channels over the course of calendar 2021.
Storz & Bickel continue to expand its distribution in the U.S., while repeat orders from newly added distributors confirm that Storz & Bickel vaporizers are seeing strong consumer pool. Storz & Bickel will be celebrating its 20th anniversary on December 5th as they continue to expand their leadership in the vaporizer category.