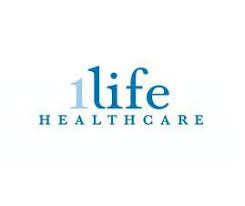 1life Healthcare (NASDAQ: ONEM) Q3 2020 Earnings Highlights:
Chairman & CEO, Amir Rubin:
"…Today we are pleased to share results from our fiscal third quarter in 2020 and an excellent third quarter, demonstrating strong financial performance across our key metrics and achieving several notable milestones with 511,000 members. Our membership count in the quarter surpassed the half a million mark. Q3 membership growth accelerated to 29% year-over-year with momentum across both consumer and enterprise channels, allowing us to reach our year-end membership guidance a quarter early.
We also surpassed $100 million in net revenue for the first time in a single quarter, delivering $102 million in total net revenue in Q3, which grew 46% year-over-year. We delivered a care margin of $42.9 million or 42% of net revenue and positive adjusted EBITDA of $3.5 million or 3% of net revenue. These margin results demonstrate the strong leverage components of our model.
Given the strength of our Q3 results, and the momentum heading into Q4, we expect to end 2020 with between 530,000 to 540,000 numbers and to deliver total full year 2020 net revenue of $362 million to $367 million. With those numbers and revenue exceeding our initial expectations at the start of the year.
Our momentum and investments in our member based and technology powered model further support our work in transforming healthcare for multiple key stakeholders, including consumers, employee, providers and health network. Let's review how our members centered in technology powered model supporting these stakeholders in Q3.
For consumers and employee members are differentiated primary care model supports longitudinal care and population health, both digitally and in-person. As previously shared, we enhanced our model throughout 2020, including through the following approaches. We launched Healthy Together, our COVID-19 screening and testing program. We launched remote visits, supporting members with scheduled longer video appointments with their primary care providers. We launched One Medical Now an expansion of our 24/7 on demand synchronous and asynchronous digital health solutions to employees located outside of our physical market.
We expanded mindset by One Medical our behavioral health service integrated within primary care. We deepened our on demand digital health services, including further extending asynchronous care through our app to new prescription requests, sexual health screenings, and care for allergies, among other conditions. And we added more health network partners to advance our clinically and digitally interconnected system of care for our members, further owning the complexity of navigating care across time and settings. Through our enhanced multimodal model of care, we have furthered our recent impact to the life even more members with their 90 plus Net Promoter Scores.
In addition to seeing continued strong numbers satisfaction with One Medical, employers have also continued to recognize the power of our model to support the well-being and productivity of their employees, reduced health benefits spending, and facilitate workplace reentry during COVID-19. Employers can add our services at any point during the year as a program sits within existing insurance networks. And it's now restricted to launching solely in open enrollment period.
We continue to hear enterprise I'm sure how they love the One Medical benefits and how we support seamless access to care for employees independent. Simultaneously, we also advance employee health outcomes and productivity levels while reducing benefit costs. As you may recall, we've demonstrated total employer savings of 8% plus in a case study. It's a seminal study published in JAMA Network Open earlier this year showing 45% in employer cost savings.
Accordingly, this year model applying broadly to clients of all sizes across diverse industries and across economic cycles. During Q3, we begin relationships with clients across education, financial services, entertainment, commerce, media, real estate, biotech, hospitality, and the nonprofit sector among others.
Furthermore, with our healthy together COVID-19 program, we are supporting enterprise clients with a clinically driven approach for employee screen, testing and medical care. In Q3, healthy together also drove additional interest from the educational sector and drove strong engagement in flu vaccination campaigns.
Turning to our providers. Our model supports the delivery of outstanding acute and chronic care, inbound responsive care and outbound population health, as well as seamless coordination specialty care with our health network partners. We've continued to see our salary provider model with our streamline workflows and innovative technology, attract even more clinicians to our team. Moreover, our technology platform has been built from the ground up to support outstanding patient care, population health and care coordination, across time, teams and settings.
In Q3, we continue to showcase these strengths. For example, our technology platform and team together with our membership model enabled us to analytically identify members who needed cancer screening for chronic disease management follow-up to digitally offer up personalized care plans to address this gaps in care, and then to engage members to address these care gaps to the modalities of their choosing in person or remotely, digitally, synchronously or asynchronously.
During Q3, our population health action items included follow-ups on deferred annual exam, chronic condition check in, cancer screenings, women's health issues and immunizations to name a few. This population health activation contributed in part towards strong results, while also promoting positive health outcomes and strengthening the value of One Medical membership. As you'd like to say about our membership model, better health starts here.
During the quarter, we also have advanced partnerships with more of the nation's top health network. Our members, employer, clients, providers and partners have benefited from our clinical and digital integration that facilitate better coordination across primary care diagnostics, specialty and acute care settings.
At the same time, we have helped reduce administrative burdens and avoid duplicative testing, while facilitating in network access. Our members appreciate our role in navigating the complexity of healthcare referrals, scheduling, optimizations, and the exchange of medical information with our partners. Employees appreciate reduced wait times for employees, improved employee productivity levels, and support in addressing employee benefits question. And for health network, partnering with One Medical can be a more expeditious, economical and less risky way to develop coordinated care networks.
We are now operating in 12 markets across the United States up 50% over the last 18 months. Throughout 2020, we have expanded into new markets in partnership with both new and existing health network partners. For example, last year, we began partnering with Providence St. Joseph's Health in Seattle and Los Angeles. And this year, we further expanded our partnership into Portland, Oregon in Q1 in Orange County, California in Q3.
We also went live with a new partner in Q3 MedStar Health in Washington DC. With that partnership 100% of our members across world markets are now covered under health network partnerships. Building on our successes in 2020, we have already announced plans to expand into five new markets with health network partners in 2021. Our new markets in 2021 will include Austin, Raleigh-Durham, Milwaukee, Columbus and Houston. We currently have virtual presence across the nation.
And by the end of 2021, we plan to have established physical presence in 17 markets of 40% increase from our 12 markets today, and more than double the markets from where we were 18 months ago. Our partnerships and market expansions provide long runways for growth impact and returns as we increase our reach and value proposition to companies and consumers, while leveraging our technology and operating infrastructure…."