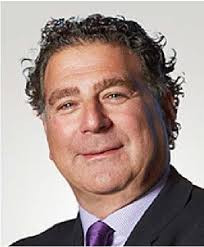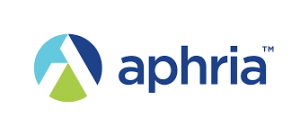 Aphria, Inc. (NASDAQ:APHA) Q1 2021 Earnings Call Highlights
Irwin Simon, CEO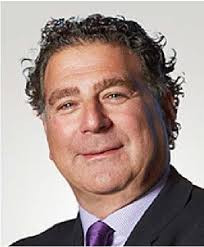 "Our first fiscal quarter results reinforce Aphria's inevitable leadership position, particularly in Canada. We believe we are executing at a level above our competitors. Our results this quarter reflect record, adult-use cannabis revenue, an increase of 248% compared to Q1 last year, and an increase of over 23% from Q4 fiscal '20 while enabling us to also maintain a cash cost per gram below $1. This represents the fourth consecutive quarter of lowering Aphria's cash cost to produce dried cannabis, while continuing to utilize our cultivation expertise to increase our product quality. Thanks to our team in Leamington. We continue to execute well across all our facilities, including Aphria One, Aphria Diamond and Broken Coast.
We are outperforming many of those in the marketplace with solid market share gains in Canada with new brands, product innovation, which will continue to evolve as we anticipate changing consumer and patient preferences and demands. Additionally, the balance of supply and demand in our cannabis business remains a top priority. As Carl will explain in more detail, we proactively took steps shortly after year end to lower our cannabis supply. Further, we continue to actively manage both sides of supply and demand and work to lower our investment in inventory balances.
For the first quarter, adjusted EBITDA from our cannabis business increased 11% to $10.4 million. And on a consolidated basis, we reported our sixth consecutive quarter of positive adjusted EBITDA. As I consistently say and I always say cash is king. We ended the first quarter with $400 million of cash to fuel future planned growth in Canada and internationally. At Aphria, we have created one of the strongest balance sheets with ample financial flexibility to also pursue potential future M&A if and when we believe there is an opportunity to further enhance our shareholder value. I am consistently challenging our team to evaluate opportunities where we can win and continue doing so in the future, while we maintain a safe environment for our team to work for the ongoing global health crisis.
Relative to our largest competitor, Aphria maintained its number one revenue position among Canadian LPs. In term of adult-use gross revenue, Aphria maintained our number one position in Canada, with 23% growth widening the gap from our next closest competitor and Aphria continued to maintain its number one ranking when compared to its closest competitors on an adjusted EBITDA basis. We believe that our differentiation portfolio of brands, which are all designed to resonate with consumers in all categories, is a key component of what sets us apart from our competitors. This provides us with the ability to establish a leading position in the adult-use market in Canada. As this industry evolves, we continue to evaluate the cannabis market, our adult-use brand portfolio in order to ensure that it continues to meet multiple consumer segments.
We are also leveraging our vast selection of strains to offer each consumer segment a differentiation experience, while focusing on the value proposition for each of these segments as it relates to price, potency and product assortment. Our team has done a tremendous job of entering new product categories that drive most consumer demand. Last quarter, I was excited to share with you the launch of P'tite Pof, a value brand inspired by Quebec qua culture. Most recently, our team introduced B!NGO to the Canadian market, an economy brand, utilizing lower potency cannabis. We have experienced strong, strong initial sell-in for both P'tite Pof and B!NGO. These two brands complement our existing high-quality brand portfolio, including Good Supply, Solei, RIFF and Broken Coast. And remember, these brands are only a couple of years old."