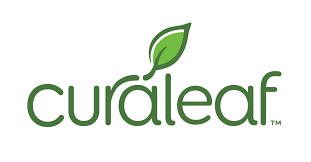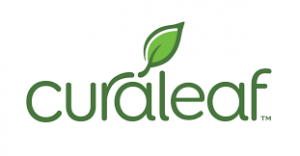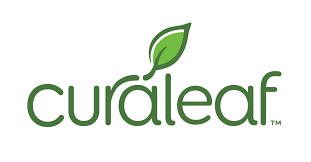 Curaleaf Holdings, Inc. (OTC: CURLF) (CSE: CURA) Q2 2020 Earnings Highlights
Joe Lusardi, CEO
"…Our second quarter results reflect the strong fundamentals of our underlying business and then tremendous operating leverage inherent in our business as we continue to scale. Our strategy, our vertical integration, early in the lifecycle of our core markets is paying dividends. We believe our focus on driving return on invested capital in markets with attractive qualities, is key to driving long-term shareholder value. We continue to see tremendous opportunity to further solidify our position in each of our markets of operation, while keeping a watchful eye out for new opportunities that may present themselves organically or through acquisition.
With the strategic focus we closed on four key acquisitions to-date in 2020: Select, Grassroots, Arrow Alternative Care in Connecticut and BlueKudu in Colorado, as well as securing important license awards in Utah and Pennsylvania. As Boris touched upon, our most recent acquisition of Grassroots is a true game changer. With Grassroots, Curaleaf gains a business that has grown tremendously over the last year and brings us immediate operational exposure to two of the fastest growing cannabis markets in the nation, Illinois and Pennsylvania as well as several other new markets and complementary assets in existing markets. This important acquisition, along with the previously mentioned acquisitions, license wins and the robust organic growth, we are experiencing positioned Curaleaf for strong future growth.
Organically, we expect to add an additional 17 Curaleaf dispensaries across 5 states and expand our cultivation capacity by over 250,000 square feet across Arizona, Massachusetts, Illinois and Florida all by year end and complete our New Jersey expansion in early 2021. When coupled with our strategic acquisitions, our reach will grow to more than 100 dispensaries. Ultimately, we expect to grow our operations to nearly 140 dispensaries and 2.3 million square feet of cultivation space. This will further enhance Curaleaf position as the most well-diversified, vertically integrated cannabis company in the United States with access to nearly two-thirds of the entire U.S. population. We believe our growing profitability and track record of successfully closing every announced transaction speaks for itself. But as Boris alluded to, there is still a large opportunity for us to pursue additional growth opportunities through faster deployment of additional growth capital. As such, we will continue to focus on opportunities that further position Curaleaf as the national enterprise allowing us to further expand on our national brand strategy, which is already well underway.
We continue to make improvements in our operations and I am encouraged by the rapid progress. For example, on the technology front, we now have 8 states accepting debit tender and we plan to enroll this technology out in 3 additional states by the fall. In aggregate, we have seen a nearly 20% increase in average transaction value we made in debit transactions as compared to cash and the adoption rate is over 20%. Higher average basket size debit card transactions have not led to a decline in customer visits. We are in the early stages of this rollout, so we expect that debit transactions as percentage of overall transactions volume will continue to increase meaningfully over time.
Overall, we continue to focus on improving our online and cashless solutions and are seeing robust growth in online commerce with the launch of our new customer-facing website in May of this year. We will continue to invest in improving our online presence as well as ease of transaction for our customers. Our goal is to create a cannabis transaction that is more in line with modern retail practice thereby giving the consumer flexibility to tailor their unique Curaleaf cannabis experience to their specific needs.
Turning to a recap of second quarter operations in our significant progress in key East Coast and Central States, in Florida, we maintained our market position while completing significant additions to our cultivation capacity. We began populating the first room and our new 50,000 square foot indoor facility in July and along with further ongoing expansions within the existing footprint of our 270,000 square foot Dutch glass greenhouse, we will more than double our flower capacity by year end to increase sell through in our current stores, and to further support our growing retail dispensary footprint. We expect to finish the year with 39 stores located in every major population center in the state. We also continue to innovate in Florida, and recently launched the first sublingual chewable product in the market. We recently introduced Select of the state and have several innovative products in the pipeline for launch this year. Medical Cannabis demand in Florida remains strong. The market added nearly 20,000 new patients in June and other 20,000 in July, for a total of over 380,000 patients. We expect Florida realize over $1 billion in sales in 2020. And we remain laser focused on capitalizing on the immense long term opportunity in the state and Massachusetts adult use sales were prohibited for all of April and most of May.
During this time, we continue to serve patients at our medical stores and Hanover and Oxford. And once adult use sales were again permitted on Memorial Day, we immediately resumed adult use sales in Provincetown, Oxford and where while it was frustrating to have shut down some of our stores for nearly two months, we remain bullish on our position in Massachusetts. Currently the only adult use market on the East Coast in Curaleaf home state we are one of the few companies in the state to operate the maximum three adult use dispensaries and are one of only 25 companies licensed for adult use cultivation and manufacturing, with the number one market share based on total licenses held. Our growth facility currently consists of 50,000 square feet of fully built indoor production and we expect to receive our final approval for an additional 50,000 square feet during the third quarter. This will more than double our cultivation capacity of high quality indoor flowers. In a state that commands the highest dollar per pound of wholesale flower in the nation, according to cannabis benchmarks.
In July, we launched Select branded products in Massachusetts, and couldn't be happy with the market's initial response. Select is America's number one oil brand. And we look forward to continuing to expand Select's presence in the rapidly growing Massachusetts market we remain extremely optimistic about the overall prospects for the adult use market in 2020 and beyond. In New Jersey, the team continues to exceed expectations in both on our leading market share in this fast growing medical state that is very likely to legalize adult use later this year. And adult use measure will be on a November ballot and recent poll show over 60% support. In July, we completed a refinancing on our new 110,000 square foot production facility at Winslow, which provides us up to $2.9 million to build out the state-of-the-art cultivation and processing operation. The completion of the facility, will more than double our capacity in this undersupplied market.
We have already begun construction and can't wait to get this new facility online in early 2021, creating hundreds of new jobs to the state. We also continue to make progress in opening additional dispensaries and expect to open at least one additional location by year end on top of all that, earlier this quarter, we completed the process of reorganizing our New Jersey operations into a for profit entity, giving us 100% ownership of this key asset in short Curaleaf is currently the leading retailer and wholesaler in this state of nearly 9 million residents. Our continued retail and cultivation investments position us extremely well to catch outsized gains as a medical market expense and if adult you cells are approved by voters, which we believe is likely based on recent polling. When we went to New York, in the second quarter, our retail operations once again achieved over 25% market share according to state tax data…"