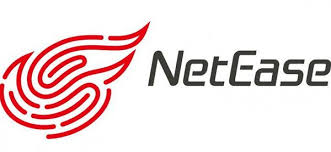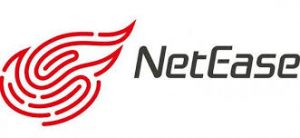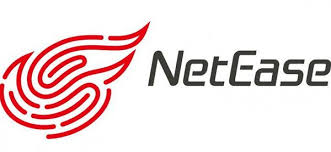 NetEase, Inc. (NASDAQ: NTES) Q2 2020 Earnings Highlights
William Ding, CEO
"…I am pleased to report a solid second quarter amongst challenging macro backdrop with healthy gains across each of our primary business lines. Once again, we saw steady performances from our flagship titles and franchises and rapid growth from Youdao and NetEase Cloud Music. In total, we grew our net revenues year-over-year by nearly 26% to RMB18.2 billion for this quarter, and our net income from continuing operations attributable to our shareholders grew year-over-year by 35% to RMB4.5 billion.
Our online games was up 21% in the second quarter year-over-year, reaching net revenue of RMB13.8 billion, driven by the impressive strength of our existing titles. Our flagship, Fantasy Westward Journey series and Westward Journey series, continued their strong performance in the second quarter. As two of the largest and longest-running game IPs in China, both games consistently attract a loyal crowd. Adding to the success of our Fantasy Westward Journey franchise, we introduced Fantasy Westward Journey H5 in June, a more casual and light version of the legacy IP. This new addition has captivated an untapped audience, enlarging the user base of our Fantasy Westward Journey franchise even further.
While we continue to grow and strengthen our legacy franchises, many of our titles that are launched in more recent years have also shown remarkable success and sustainability. For our PC game, Justice, celebrating its 2-year anniversary, we introduced a new character in conjunction with an expansion pack in June. We are very pleased to see its popularity, propelling strong gross billings as well as record high numbers of both new and returning players. Similarly, our SLG title, Invincible, hit another quarter of record high revenue with strong user engagement in the second quarter. The expertise we have accumulated in SLGs over the past 5 years with this popular title is invaluable. We are carrying on some of this expertise into building other highly anticipated SLG games in our pipeline for China and for the global market. These include titles such as The Lord of the Rings: Rise to War, and Infinite Lagrange. Onmyoji also shows remarkable longevity as we continually introduce new characters. To further enlarge the reach of this IP, we are expanding our portfolio of offerings in the Onmyoji family. Next month, we target to launch on Onmyoji: Yokai Koya, a simulation game that has been long anticipated by the Onmyoji community. Two other new spinoff games are also in the making: Onmyoji Idol Project, another simulation game; and Project: World, an Onmyoji role-playing game.
With more and more experience in diverse game genres, we have also tapped into more diverse and larger user pools. Many of these games are very popular among younger generations and are showing great longevity as well includes the Life-After and Identity V. Take Identity V as an example. This popular and young IP has gained strong traction with Generation Z users, and we are regularly enriching this IP through a variety of initiatives, including e-sports tournaments, IP collaboration, and offline activities that cater to this popular base of loyal users. Recently, we launched crossover characters through our collaboration with Detective Conan, a Japanese anime series, which quickly started trending in social media outlets sparking enthusiastic discussions amongst young generations, highlighting the dynamic nature of our games.
Moving on to licensed games, the strong performance of Blizzard Entertainment's World of Warcraft carried on well, achieving a record number of peak concurrent users in the first half of this year. Beyond our progress in the domestic market, we have also made multiple headway with our international initiatives. Our overseas online game net revenues hit a new record high in the second quarter, propelled by robust performances from Knives Out and Life-After in Japan. For example, our collaboration with the Tokyo Ghoul anime series for Knives Out was a huge success with the game topping the iOS grossing chart for nearly a whole week. Earlier today, we launched EVE Echoes, a next-gen sandbox MMO mobile game that has been long awaited by the user community. In addition to the success of our existing games, we have many exciting games in our pipeline with upcoming titles that include Onmyoji: Yokai Koya, The Lord of the Rings: Rise to War, Harry Potter: Magic Awakened, For All Time, Revelation mobile game, Ghost World Chronicle, Nightmare Breaker, Infinite Lagrange, Diablo® Immortal™ and Pokémon Quest.
As for our education business, Youdao continues to scale at a rapid pace. Total net revenue rose 93% year-over-year to RMB623 million with positive operating cash flow again in this quarter. Gross billings for Youdao's online classes tripled year-over-year to RMB542 million driven by strong retention and larger-scale marketing in the K-12 segment, which increased its gross billings by 229% year-over-year. In addition to strong contributions from junior high school math and physics, we saw more courses growing popular in the second quarter, including high school Chinese and primary school math. To better prepare for the new enrollment during the summer months, Youdao has significantly built up its servicing capabilities, increasing its total number of instructors and tutors to 179 and 2,699, respectively. As we frequently upgrade our course development system, we are building more personalized and stratified services for students with different grades, increasing their in-class interactions…."