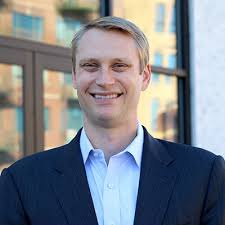 Oak Street Health (NYSE: OSH) Q3 2020 Earnings Highlights
CEO, Mike Pykosz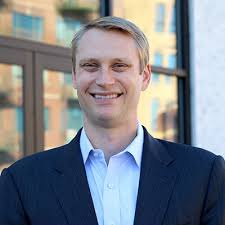 "….We are pleased with our third quarter performance, which demonstrated the financial and operational strength of Oak Street's business model. We generated record revenue of $217.9 million, exceeding the top end of the guidance range we have communicated to investors. This represents an increase of 57% from third quarter 2019.
We cared for roughly 59,500 at-risk patients, up 38% from third quarter 2019. We generated this patient growth despite essentially putting a halt on our community outreach and marketing efforts from early spring through midsummer due to uncertainties around COVID. As I'll discuss in more detail, we ramped up these activities over the course of Q3.
As we mentioned on our last call, while we temporarily halted new center openings, we restarted our center expansion in August, opening 13 centers in the third quarter and finishing the quarter with 67 centers. This represents the greatest number of centers we have opened in a quarter in the company's history. I'm incredibly proud of our team for delivering this level of center growth amidst both the operational challenges prompted by COVID-19 and the effort required just to get our IPO on August 6.
I will now touch briefly on a few of our key initiatives that will position us for sustainable long-term growth. First, as I mentioned earlier, we continue to look to scale our network of de novo centers. As we discussed, we proactively chose to halt new center openings earlier this year as we learned more about how to effectively operate during the COVID pandemic.
However, in addition to the 16 we opened in the first 9 months of 2020, we expect to open additional 6 to 8 stand-alone centers in the fourth quarter, bringing us to 22 to 24 openings for the year excluding our Walmart centers. In October, we also opened our first center in the State of New York, in Brooklyn, and we expect to expand in additional states over the next several months, which will bring our innovative care model to even more communities.
Second, I want to provide a brief update on our pilot collaboration with Walmart that we announced in September. I'm pleased to report that we recently opened our first Walmart location and remain on track to open up all 3 pilot locations by year's end. The partnership remains in its early days, but we look forward to communicating our progress as we gain experience with the collaboration.
Third, in addition to opening new locations, we are also squarely focused on driving growth within our existing infrastructure. As a reminder, a typical Oak Street center can serve approximately 3,500 patients at full capacity, implying that our quarter-ending portfolio of 67 stand-alone centers has the capacity to care for approximately 235,000 patients, which is over 3.5x the actual patients on our platform in Q3. We are constantly refining, expanding and improving our outreach processes, embedding lessons learned throughout our history.
We have continued to deliver strong patient growth despite being forced by COVID to limit many of our core community events-based patient acquisition channels. Due to this, we have developed alternative engagement channels that can be effective despite the limitations caused by COVID. We are confident that we can continue to be successful and drive strong patient growth in the current environment. When community events return, we believe we can leverage our broadened portfolio of patient acquisition channels to take our patient growth to yet another level.
Lastly, I'm delighted to announce that in October, we began enrolling patients on traditional Medicare in the Medicare Direct Contracting program, which is a new voluntary risk-based program that allows CMS to directly contract with eligible providers for traditional Medicare patients. We are very excited that this program will allow us to capture risk-based economics similar to what we receive on our Medicare Advantage patients on our traditional Medicare patients, allowing us to benefit financially from the investment we are making in our patient care…."