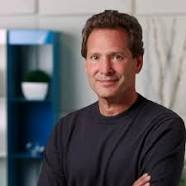 PayPal Holdings, Inc. (NASDAQ: PYPL) Q3 2020 Earnings Highlights
Dan Shulman, CEO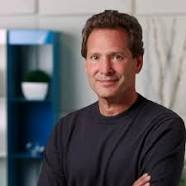 "…The digitization of the global economy combined with the rise of digital wallets will drive our growth over the next decade. Our scale, two-sided network, trusted brand, our strong relationships with the regulators around the world, and our AI and data modeling capabilities can all be leveraged to ensure our PayPal and Venmo apps are essential parts of our customers' daily lives.
We still have a lot to do to achieve that vision, but let me be clear. We are investing to create one of the most compelling and expensive digital wallets in the world. And you can see this beginning to play out in our strong Q3 results. In Q3, our total payment volume grew by a record 36% on an FX neutral basis to $247 billion in annual run rate, just shy of $1 trillion. Even more impressive is the growth of our volumes, excluding eBay, which grew 38% eclipsing any previous record.
And in early October, we hit our all-time highest TPV day outperforming any previous day in our history. These record results are happening even as eBay moves their base to their managed payments platform. eBay is now just 7% of our total volumes and will likely be between 5% to 6% by the end of the year. Our transactions in the quarter were just over $4 billion growing 30% year-over-year. This is the first time we have processed over $4 billion transactions in a quarter and it's worth noting that our core PayPal daily active accounts increased 32% versus a year ago consistent with last quarter.
We added 15.2 million net new actives in Q3, our second highest quarter for organic customer acquisitions after last quarters' 21.3 million NNAs. We added over 1.5 million new merchants in the quarter, over two times our pre-COVID rate and we now have 28 million merchants on our platform. We ended Q3 with 361 million active accounts and we remain on track to end the year with a record 70 million NNAs.
This influx of new customers and record transactions drove strong financial results. Our revenues grew by 25.4% on an FX end basis to $5.46 billion. We grew our non-GAAP EPS by 41% to a $1.07 even with incremental investments into our sales, marketing, product and engineering teams. In the quarter, our operating margin grew by 377 basis points from a year ago.
I'd like to detail some of our investments and how we see them shaping our future and let me start with Venmo. Venmo had a very strong Q3 with 65 million users driving $44.3 billion in TPV up 61% year-over-year. Venmo's growth continues to exceed our expectations and we are forecasting revenue for Venmo to approach $900 million in 2021 driven by investments in new capabilities. As the Venmo's revenue base diversifies and scales its transaction margin continues to improve and we now expect Venmo to also make a positive contribution to our transaction margin dollars in 2021.
By Q1, the Venmo checkout experience will mirror the ease and simplicity of a PayPal branded transaction. We anticipate a meaningful increase in merchant transactions with some of the world's largest retailers and marketplaces incorporating Venmo as a payment option at checkout, both online and offline as our QR codes are integrated into physical retail.
The Venmo credit card will be fully rolled out in Q1. I think it is the best credit card in the market. It is a true extension of the Venmo app and fully linked into its capabilities. It is the first to have a personalized QR code embossed on the card, as well as the contactless chip. So that transactions can be split right at the table and reflect it instantaneously on your Venmo feed. Our cash back rewards are amongst the most generous in the industry and automatically, calculate your top spend categories every month to apply the appropriate cash back percentages. I would encourage all of you to try it as soon as you can, because it is truly a best-in-class experience.
Over the next year, both the Venmo and PayPal apps will undergo a fundamental transformation intended to dramatically increase their functionality and drive engagement. Our goal is to provide our customers with a comprehensive set of services and tools to manage their financial lives as well as enhance their ability to shop both online and offline. This expanded suite of services will include enhanced direct deposit and check cashing, budget and savings tools, bill pay, investment alternatives, including crypto, subscription management, buy now, pay later optionality and all of Honey's shopping tools from wish list, price monitoring, deals, coupons, and rewards.
An important enabler of engagement is our comprehensive push into the physical world. Our consumers, merchants, and regulators all believe that PayPal plays a crucial role in allowing safe, digital and contactless payments. Our goal is to be the most ubiquitous payment capability in the offline market, through a combination of QR codes, contactless cards, NFC inside our mobile apps, as well as our embedded PayPal wallet experiences inside Google Pay and Samsung Pay among others.
As I mentioned Honey's shopping tools, coupons and rewards will be integrated into our omni-checkout solutions assuring the best deals for our consumers, wherever they shop and we will also enable merchants of all sizes to access anonymous demand data, so that they can drive incremental sales and increased customer engagement across their multiple channels.
Our move into physical retail will no doubt be a multiyear journey. But we are already seeing strong early adoption of our QR code solution. We have 10 major retailers signed, including CVS, Nike, Tumi, Bed, Bath & Beyond and Samsonite, and we are in meaningful discussions with well over 100 large retailers.
We have also signed 20 channel partners and point-of-sale providers from VeriFone to Ardian, who are in the process of integrating our QR codes with an additional 70 channel partners in deep negotiations. Just the signed deals alone enable our QR capabilities at millions of merchant locations. We anticipate ending the year with over 500,000 small and micro merchants accepting our QR codes.
Finally, I'd like to discuss our recent announcement to increase the utility of cryptocurrencies, as well as embrace new forms of Central Bank digital currencies. We are entering a new era of financial services where our wallets and all the services around them are moving from physical to digital. These include identity management, new forms of commerce and fully digital payments and financial services. As such, we recently announced that PayPal will allow account holders to buy, sell and hold cryptocurrencies first, in the U.S. and then expanding to international markets in the Venmo platform in the first half of next year.
Importantly, we are doing this in close partnership with regulators. As you saw, the New York Department of Financial Services granted PayPal, a first of its kind conditional bit license. With this foundation in place, we will rapidly move at the beginning of next year and allow consumers to use cryptocurrencies as a funding instrument to shop across all 28 million of our merchants. This solution will not involve any additional integrations, volatility risk or incremental transaction fees for either consumers or merchants and will fundamentally bolster the utility of cryptocurrencies. This is just the beginning of the opportunities we see as we work hand in hand with regulators to accept new forms of digital currencies…"