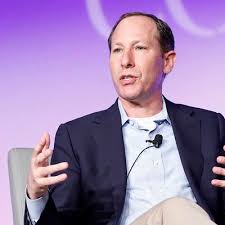 Teladoc Health, Inc. (NYSE: TDOC) Q3 2020 Earnings Highlights
Jason Gorevic, CEO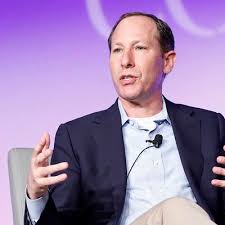 "…We reported another quarter of significant outperformance across all key financial and operational metrics driven by broad-based momentum across the entire business. The ongoing pandemic has highlighted the critical role of virtual care within the overall health care system, and we continue to see increasing adoption by consumers, clients and providers.
This broad-based strength drove record revenue of $289 million in the third quarter, an increase of 109% from the prior year period, including organic revenue growth of approximately 90%. The strength demonstrated across our diverse channels, products and geographies, combined with a robust pipeline of new opportunities, continues to give us tremendous confidence in the forward outlook for the business.
As a result of our third quarter performance and the continued momentum across the business, we are increasing our full year revenue guidance to $1.005 billion to $1.015 billion. During the third quarter, we also announced a combination with Livongo Health. We could not be more excited for this deal to close later in the fourth quarter, and we've already made significant progress toward integrating our 2 teams, as I'll discuss in more detail later on the call.
Turning to visit volumes. Our network of providers delivered over 2.8 million virtual visits in the third quarter, more than triple the number of visits provided in the same period last year. We were pleased to see visit volumes increase sequentially despite the COVID-driven volume we experienced in the second quarter as well as the seasonally lower volumes typically experienced during the third quarter.
We continue to see strong evidence of sustained utilization increases for virtual care. While CDC figures and our own internal data point to overall declines in infectious disease transmission in the United States due to social distancing and the use of personal protective equipment, our overall volume growth remains strong, as evidenced by both our third quarter results and our fourth quarter outlook.
One clear driver of this strength has been a steady and broad-based acceleration in our noninfectious disease-related visits. Visits for conditions such as hypertension, back pain, anxiety and depression represent over half of our general medical visit volume, up from approximately 1/3 a year ago, as our comprehensive portfolio of services enables us to meet the increasing consumer demand for virtual care.
New registrations also continue to grow at a rapid pace, increasing more than 80% compared to the third quarter of 2019, while visit growth from newly registered individuals continues to outpace existing user visit growth. These new registrations will continue to benefit us in the future as they create new opportunities to engage with members.
Taking a closer look at the volume trends in specialty care. Demand for dermatology and behavioral health services continues to significantly outpace overall volume growth. In the B2B channel, for example, visits in these specialties grew over 500% compared to the prior year. Demand for mental health care, in particular, continues to build both through our B2B channel as well as through our direct-to-consumer brand, BetterHelp. Utilization of mental health services has continued to grow in each successive month of the year, which is very encouraging given the high repeat usage profile of the service.
On the heels of World Mental Health Day, we are also reminded of the critical role our providers are playing for individuals around the world. At a time when the global pandemic and economic hardship are driving increased need for mental health services, we continue to provide much needed access for those in need. In fact, 40% of the individuals note that they would not have otherwise sought care if not for access to Teladoc Health.
Together, this momentum in specialty visit growth, combined with the broadening diversity of diagnoses and robust overall registration growth, continues to give us a high degree of confidence in the sustainability of our volume growth. It also reinforces our strategy of consistently expanding the clinical scope of our services, which will take a quantum leap forward when we incorporate the Livongo capabilities focused on helping people who live with chronic conditions.
Turning to the international channel. We continue to see new and innovative opportunities for growth outside the U.S. Just last week, we launched an exciting new partnership with Telefónica, one of the largest telecom providers in Europe and Latin America, including over 14 million customers in Spain. As part of this partnership, Telefónica will distribute our virtual care offering on a D2C and B2B basis to individuals and employers across Spain. We're optimistic that the results of this partnership will pave the way for similar initiatives in other geographies around the world.
Last quarter, we also spoke about new geographic expansion into the Nordic region with a significant new client partnership with a large financial institution in this area. We've already leveraged that foothold with multiple new sales during the quarter, demonstrating the strong demand for a comprehensive virtual solution around the world.
Our hospital and health system channel, which now includes InTouch, also continued to experience tremendous growth as health systems and physician practices adopt our technology as a secure, effective and efficient way to provide care. In addition to the 7.6 million member visits provided by the Teladoc network of clinicians year-to-date, the combined Teladoc and InTouch technology platform has enabled our clients' own clinicians to provide nearly 3 million consultations for their patients.
The pipeline of new opportunities in this channel also continues to expand. It's only 4 months since we closed the InTouch acquisition, but we've already completed over a dozen cross-sales as health systems are increasingly looking for enterprise-wide integrated solutions. And we're well on our way to achieving both our revenue and our cost synergy targets…"