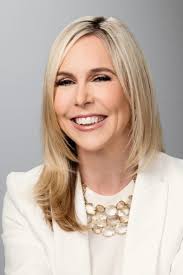 Trulieve Cannabis Corp. (OTCQX:TCNNF) (CSE: TRUL) Q2 2020 Earning Highlights
Kim Rivers, CEO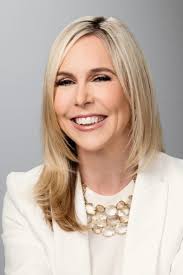 "…At a high level Q2 2020 was an incredibly strong quarter. Trulieve exceeded consensus for revenues and profitability, achieving approximately $121 million in revenue, representing a sequential quarter-over-quarter increase of 26%. Our adjusted EBITDA was $60.5 million or 50%. This is our 10th quarter of consecutive growth and profitability.
Last quarter, we were pleased to report positive free cash flow and we are happy to report adding nearly $40 million in positive free cash flow this quarter, ending with cash and cash equivalents of approximately $150 million.
Given the first half performance, it's evident that guidance for the second half of the year needs to be increased. We are providing increased revenue guidance of $465 million to $485 million and EBITDA of $205 million to $225 million for the year.
There are still uncertainties in the market given COVID, but we believe this updated guidance provides our best estimates based on trend information and business accessibility. Our expectations are based on our ability to successfully leverage efficiencies, continue our industry leading profitability and maintain a strong balance sheet, all of which are key components of our financial strategy that will allow us to capitalize on both organic and M&A expansion.
Having these operational and financial fundamentals provides us with the right platform to go deep and expand organically in our home state of Florida. Trulieve is the only cannabis company in the U.S. to have achieved the scale of our cultivation operations, plus our vast and growing store footprint, all primarily through organic growth. That earned experience and deep seated skill set provides a position of strength while exploring potential strategic M&A opportunities to continue our expansion.
We were disciplined and patient in 2019 as the capital markets changed and during the first half of 2020 as COVID further altered the market, but we have now built on a pipeline of expansion opportunities that will continue to unlock our value.
Trulieve had solid results this quarter, despite the heightened COVID environment. I'd like to share with you some of the patient trends we saw through June 30th, along with recent trends this quarter, as this is still a very fluid situation.
When we spoke in May, we were experiencing two significant and distinct patterns with respect to patients, patient growth and patient behavior. The number of new patients entering the system was on the decline in the spring. This was primarily due to the requirement for new patients to be seen by a doctor for their initial medical marijuana card and doctors not open or available due to COVID.
When doctors' offices reopened, we saw numbers increased sharply from a low of 180 patients in one week to a recent weekly high of almost 7,000 new patients. And what's important to note is that these incredible numbers have extended past the seven weeks of COVID-driven slowdowns with a recent average six-week growth rate of 5,200 patients per week signaling sustained increase patient adoption rates.
Second, in May, patient behavior started to swing back towards previous norms as Florida positioned itself for reopening. Patient walk-ins were starting to return and had climbed from lows of 20% to approximately 35%. Deliveries were settling back from highs of 20% to just under 10%. And pick-ups have remain — had remained near [COVID] [ph] level highs of 60% and were in the 55% range.
At the end of Q2, patient behavior continued trending towards previous norms. Walk-ins increased to 45%, deliveries decreased to 7% and pick-ups decreased to 48%. As COVID continues or if the state issues a stay-at-home order again, there may be a return swing towards deliveries and pick-ups.
Customer behavior is of course a major contributor to financial performance. So I'd like to now cover our retail metrics. We opened five stores in Florida during Q2, compared to three stores in Q1 and in the quarter at 52 stores in the U.S.
Today we are 54 stores in Florida and 56 nationwide, with an additional store opening this week in Tampa. With an aggressive plan for store openings over the next few months, we are comfortable we will meet our goal of 68 stores by year end.
Trulieve also continues to maintain our market leadership in Florida. With approximately 20% of the overall store count in Florida, we outperform our competitors by maintaining greater than 50% market share in both flower and oil.
We believe our brand strength is primarily driven by superior product variety and quality, coupled with our customer centric execution and accessibility. This is illustrated by our Trulievers engagement with us with over 85,000 Facebook followers, 10,000 Instagram followers and more than 75% of our patients included in our Truliever Loyalty program. Our strong performance during Q2, while pivoting our business for COVID is a credit to our talented team and our ability to leverage our capacity.
Let me quickly now run through the metrics we share each quarter. The first is customer retention rate, a common retail metric used to reveal customer loyalty. Our second quarter customer retention rate was approximately 76%, compared to 74% in the first quarter.
A second loyalty metric we track is average basket size and number of visits. For the quarter patients visited an average of 2.7 times per month, with an average basket size of $125. As we ended the quarter baskets were beginning to settle at approximately $121.
The third metric we share is same-store sales, this metric tracks growth at a store level. For the 26 stores open in Q2 that were also open for the full quarter in Q2 2019, we had same-store sales increase of 30%.
Our patients are remaining loyal as demonstrated by our metrics and our ability to pivot during a crisis to provide not only access to medicine, but also deliver the authentic relationships and customer experience that our Trulievers have come to rely on.
Our industry leading cultivation and processing facilities are a key to our ability to meet our Trulievers needs. The growth in our cultivation and production footprint over these last few years and the scale of where we are now and where we are going to keep up with the demand has provided a number of lessons learned that have led to increased efficiencies."