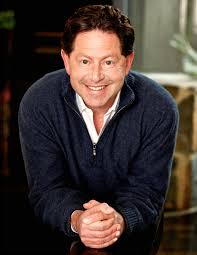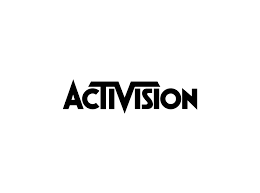 Activision Blizzard, Inc. (NASDAQ: ATVI) Q3 2020 Earning Highlights
Bobby Kotick, CEO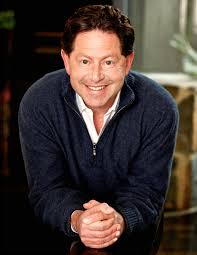 "…We're again raising our outlook for the full year. We now expect net bookings in 2020 to grow over 25% year-over-year with earnings per share growing even faster. Since refocusing our teams on our greatest opportunities, we've started to return to the execution excellence, we've always been known for. We have significantly grown the number of creative and commercial employees working on our key franchises. We have a clear strategy to continue expanding reach, engagement and player investment across all of our biggest franchises and we continue to increase investment to grow the communities anchored in our franchises.
We have a deep company-wide commitment to continue to deliver the highest-quality content and live operations to our network of almost 400 million players. And we've transitioned the business to a digital-first model, enabling our players to consume our content in the most convenient value-focused manner. Our continued strong results reflect our focus on execution.
Today, we're in a position to deliver sustained and significant long-term expansion across our portfolio of fully owned franchises. As we execute against our content pipeline extend our key franchises to mobile introduce new free-to-play experiences and continue to optimize in-game operations we are positioned to continue converting our growing engagement into consistent and long-term revenue and earnings growth.
Call of Duty is the first community benefit from our pursuit of this franchise based strategy. With over 100 million monthly players, the Call of Duty community is larger than ever before. And with expansion across all platforms the franchise has transformed into a truly social experience that engages and connects our players in truly epic ways.
Through Modern Warfare and our free-to-play game Warzone, over two-thirds of players playing groups of friends, demonstrating the rich social connections enabled by our games. On mobile, Call of Duty has been downloaded over 300 million times worldwide and has become the highest grossing new game in the U.S. app stores since its launched last October.
By expanding to mobile, we've brought in tens of millions of new players in countries far beyond our traditional audiences. With the game now in final large-scale testing in China and over 50 million players already preregistered, we see a clear path to continue growing Call of Duty's reach, engagement, and player investment on mobile in the largest mobile gaming market in the world.
Deep engagement in premium Call of Duty content as well as the addition of free-to-play experiences across mobile, console, and PC drove the number of monthly players in the community to over three time the year ago level in this third quarter and hours played were seven times higher than a year ago.
As the community engages, they consume more content. More players are purchasing premium content than ever before and these growth rates highlight the tremendous power of the combination of our premium and free-to-play business model.
We expect to continue the Call of Duty momentum when we deliver Black Ops Cold War in two weeks. And our marketing has changed to reflect the scale and size of our own proprietary network.
In August millions of players gained access to the Black Ops Cold War Reveal trailer by playing interactive content within Warzone generating a true virtual water cooler moment driving substantial interest in the new release. Going direct to our network of players in this way represents more effective marketing than any paid media network. We intend to achieve with all our franchises as well as the potential new franchises we are actively creating many of the successes we have had with Call of Duty.
In World of Warcraft, for example, we've seen unprecedented engagement trends since the subscriber base doubled following the launch of Classic last year. Presales of the upcoming Shadowlands expansion are the highest we've seen at this stage ahead of any release.
Blizzard has the largest team ever working on ensuring Shadowlands meets all of our players' highest expectations and to deliver more frequent major content launches across both the modern game and classic in the years ahead.
Blizzard has also dedicated creative talent focused on delivering multiple mobile experience in the coming years. Our franchises are well suited for global, mobile, console, and PC gaming audiences and we're determined to deliver compelling mobile experiences for both existing fans of our franchises and the hundreds of millions of players around the world who haven't yet played our games.
We also see continued growth opportunities for Candy Crush. Even as the franchise continues its leadership as the number one franchise in the U.S. app stores, with both in-app purchases and advertising driving growth in the third quarter, we'll continue to introduce competitive and collaborative social features to further broaden reach and deepen engagement in the coming quarters.
There are few entertainment franchises that generate over $1 billion in annual net bookings. And today we operate three of them: Call of Duty World of Warcraft and Candy Crush. And each has clear opportunity for sustained growth.