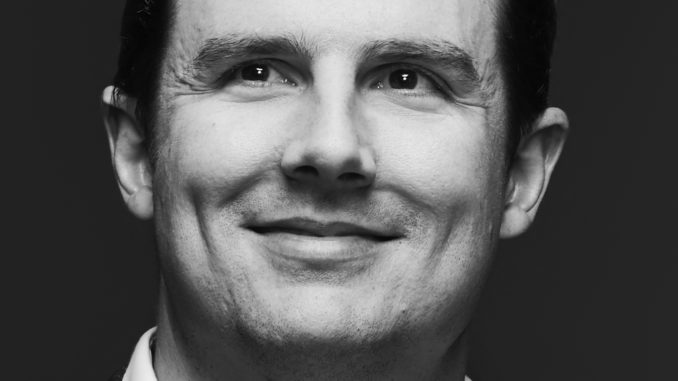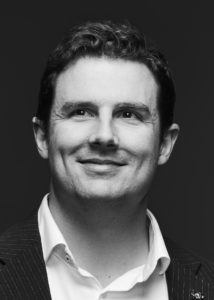 HEXO Corp. (NYSE: HEXO) Q4 2020 Earnings Highlights
CEO Sebastien St.Louis
"…Despite the many dire economic and social consequences, the pandemic has caused the cannabis industry continues to grow. And that's a testament to the consumer demand for safe and legal product that we offer. The industry has a $2.9 billion run rate and continues to grow. We remain in a top four market share position closing in on the third spot and increasing the gap between number of ourselves and the number five and number six LPs.
We've been deliberate and selective in our launch of 2.0 products. We've launched vape pens, our Hash products and they've been overwhelming successes. Great quality reviews and we are number one in the Hash category. We continued to lead the way with Original Stash, including our 28 gram package format, which is a high quality consistent product priced to compete directly with the illicit market. This was an industry first and HEXO reset the Canadian market for dried flower as a result, many of our competitors scrambled to duplicate our efforts.
Our Hash product is a market leader, delivering a phenomenal head-high super clean, very little body buds reminiscent of the best Montreal Hash of the decade. We're the first company to roll out nationally and we have the largest market share. Again, we're competing with the black market, but are delivering a high quality product at CPG scale. We have a plan for further Hash line extensions to come. We've also launched a COVID-friendly share back of pre-rolls setting the bar for competitors and lighting the way for consumers to enjoy high quality pre-rolls in an affordable 12 pack.
Our products are a great example of our focus on COGS, while we deliver more value to the consumer and begin to move up market, while introducing higher consumer promises. We increased the average revenue per gram this quarter from $2.22 net to $2.95. We continue to focus on driving that as high as possible. Beverage is a category that I'm extremely excited about, especially this last quarter. Trust, our joint venture partner with Molson Coors is going very well and we're learning a lot about this exciting new product category. We believe beverage represents a huge opportunity in cannabis, especially over the next several years, which is why it was so important to have a world-class partner such as Molson Coors.
In early August, Trust began rolling out its range of THC and CBD infused beverages across Canada. The portfolio of brands is suitable for a wide range of beverage occasions, and it's designed to appeal to both current cannabis consumers and those who are just beginning to explore the category, whether it's helping people unwind, whether it helps to add energy to social occasions or it's part of your wellness routine, expect to find products there. While the cannabis beverage market continues to develop and distribution continues to build consumer feedback on the taste and performance of Trust's beverages has been overwhelmingly positive.
As of October 2, with only seven of 13 SKUs available, Trust has shifted approximately 0.5 million units of ready to do drink beverages. In the three short months that HEXO and Trust have been in market with beverages, we have now become the market share the leader at sales. Outside of Canada, we intent to penetrate the Colorado market and our current launch is teaching us a lot about becoming number one. As powered by HEXO pushes into the USA with Truss USA, we're proving our template for the low CapEx capital-light partnerships strategy.
Internationally, we also began selling flower to Israel, which contributed to $1.3 million of net sales in Q4. Beyond the top line, this year, we launched our truly world-class center of excellence in Belleville, which also houses our Truss operations. It has highly automated manufacturing capabilities, which are aimed at ensuring HEXO products are not just meeting the sizable market demand, but that products will get to the consumer as fresh as possible.
Our customer demands HEXO's quality and value, and that includes a freshness component that competitors just don't have the supply chains to deliver. Matching timely supply and demand down to the SKU level is critical. This is an area of deep focus for us, and we believe we still need to get better. We understand the frustrations of our customers when they – we introduce a great product into the market and then it sells out and they can't get access to additional supply. As such over the past several months, we've purposefully taken the time to better understand forecasted demand and to carefully optimize our production and supply chain. Our goal is to keep our most popular and successful products in market. So our customers can gain access to these HEXO products over and over.
We've been spending a lot of time ensuring that we're the best position player to dominate the market in the future. That means, we've had to take some aggressive and proactive steps, particularly with our balance sheet at the end of the year. We've corrected our inventory levels to match supply to the market and have taken impairments on property, plant and equipment. These will be discussed in more detail by our CFO momentarily, but I'm very pleased with our current financial strength and liquidity.
While we strive for consistent positive EBITDA, we're also focused on learning from the past. It's not our intention to overpay for assets or overbuild our capacity. With today's announcement, we feel we've put ourselves on a path towards positive earnings per share. Our capital-light global strategy to partner with Fortune 500 companies continues. While we aren't announcing any new partnerships today, it's a top priority here at HEXO and we're in a meaningful in – a few meaningful conversations with several potential CPG partners.
We have a lot of work to do, but the good news is that our revenues are growing. Our yields and volume sold have improved. Our normalized gross margin is healthy, and our costs continue to come down. Our adjusted EBITDA loss improved materially in the fourth quarter. And we hope to be EBITDA positive very soon. Lastly, we've made investments in our team and recently welcomed our new CFO, Trent MacDonald, and Emilio Imbriglio to our Board. We have a fantastic team in place to capitalize on the opportunity in front of us…."