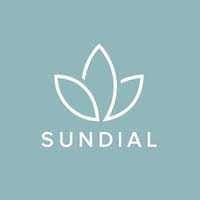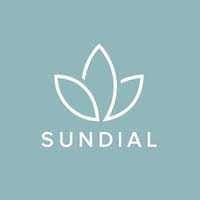 Sundial Growers, Inc. (NASDAQ: SNDL) Q3 2020 Earnings Highlights
CEO Zach George:
"…As we enter the last month of 2020 and plan for the future, some context and perspective may be helpful. The Canadian cannabis industry is complex and still in its infancy. We're just two years into legalization and Sundial is about 22 months into commercial operations. Much of our competition is at a multiyear head start on Sundial. In a short time frame, we've been able to connect with consumers, capture meaningful market share and quickly become competitive in a rapidly evolving marketplace.
Following the change in our management team and subsequent financial restructuring, we have drastically improved our operating practices targeting a sustainable cost structure and a simplified, more focused business model. We entered 2020 with optimistic projections and a severely challenged capital structure. We have since taken aggressive steps to de-risk our balance sheet through a combination of cash repayments, asset sales, and debt for equity swaps. A total of $100 million in total debt has been eliminated on a year-to-date basis. We have also reduced annualized cash debt service obligations by approximately $31 million. In addition, we currently have approximately $60 million in cash on hand and access to capital if required.
Our restructuring has required significant dilution, but we are well-funded through 2021. We expect the current rate of dilution to decline into Q1 2021 as the last of our convertible debt is extinguished. Under current operating conditions, we do not require additional capital in the near-term unless we engage in a material strategic transaction. While we will not comment on the process itself, our previously announced strategic review is active and continues to be a focus.
Turning to our third quarter results, we experienced a decline in revenue partially due to our transition away from wholesale transactions. However, we are pleased with the progress we've made in terms of operating discipline and cost initiatives. We have also adjusted our inventory levels to better align our supply with expected demand and have taken related impairment charges. In doing so, Sundial has repositioned itself to better capitalize on the current market environment. These initiatives will be discussed in more detail by Jim momentarily.
Why did our revenue decline this quarter? There are several reasons. First, Canadian cannabis consumer preferences are evolving, but are currently biased towards high THC potency. We have had to rapidly adapt our cultivation processes to meet those demands over the last six months. However, the potency results this past quarter did not meet our standards for Sundial's brands on a consistent basis. Another marginal factor was destocking at the provincial board level as inventory management practices evolve. A third driver was our underestimation of weeks on hand inventory on certain skews with select customers, which resulted in smaller reorders in the quarter as we continue to move through our inventory depletion. Fortunately, the modular nature of our facility provides Sundial the ability to rapidly adapt to evolving market conditions and we continue to be agile in our response.
The scale and modular room design of Sundial's cultivation facility make it one of the best in Canada. Since inception, we've compiled a broad spectrum of cultivation statistics, including more than 600 harvests, including 243 in 2020 and 52 in the third quarter alone. Sundial has leveraged his data analytics capabilities to focus on key improvement areas. I am proud to say that just last month in October we generated the highest average potency results since Sundial's inception.
To continue to serve evolving consumer preferences Sundial has also acquired an expanded library of genetics. We expect these genetics to have a financial impact in early 2021. Sundial's commitment to data analysis and fact-based decisions has led to changes in the leadership structure and key personnel in the cultivation, processing and demand planning teams. Matching supply and demand right down to the skew level is critical. This is an area of deep focus for us and there's still much work to be done. We've taken the time to better understand forecasted demand and to carefully optimize our production and supply chain…."