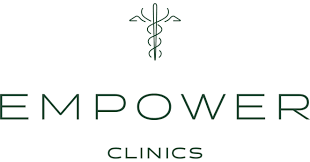 Kai Medical Laboratory, a state-of-the-art diagnostics laboratory in Dallas, TX was acquired by Empower Clinics on October 6, 2020 to further advance the Company's COVID-19 national testing programs for enterprise clients, including movie and television studios, businesses and travel industry
VANCOUVER BC / February 18, 2021 /EMPOWER CLINICS INC. (CSE:CBDT)(OTCQB:EPWCF)(Frankfurt:8EC) ("Empower" or the "Company") an integrated healthcare company serving patients through medical centres, telemedicine platforms, operating a high complexity medical diagnostics laboratory processing thousands of COVID-19 specimens, is pleased to announce our KAI Medical Laboratory ("KAI LAB") has validated that its various COVID-19 PCR test products are able to accurately detect the B.1.1.7 (UK variant) & B.1.351 (South African variant).
"The Kai Labs motto of Inspire by Science, Built on Integrity is displayed so accurately as the team of molecular scientists took it upon themselves to validate our test protocols against pervasive new COVID-19 variants." said Steven McAuley, Chairman & CEO. "Leading with science, continuous improvement and a desire to impact healthcare outcomes elevates Kai Labs to a national and international stage. I expect this to be a competitive advantage as we endeavour to sign new global distribution and sales contracts."
World Health Organization (WHO) Chief Scientist Confirms The U.K. Variant and South African Variants Are a Concern
Dr. Soumya Swaminathan comments "…scientists have now studied this and have found that these variants do tend to spread faster, they're more transmissible or more infectious. So that's the worrying part."
KAI Medical Laboratory Research & Development a key differentiator for the Future
The KAI Lab testing protocol tests for parts of the viral genome that is not affected by the mutations in the spike protein the "S' gene. In effect, this ensures the active virus in a patient's RNA genetic sequence can be detected and a correct test result will be provided.
Dr. Soumya Swaminathan indicates "We know that testing, that identifying those who are infectious, that being able to provide them supportive isolation, tracking and contact tracing, and quarantining all the contacts…All of these things together definitely make a difference in bringing down transmission."
https://www.who.int/emergencies/diseases/novel-coronavirus-2019/media-resources/science-in-5/episode-20—covid-19—variants-vaccines
This press release is available on the Empower Clinics Verified Forum on AGORACOM for shareholder discussion, questions and engagement with management https://agoracom.com/ir/EmpowerClinics
ABOUT EMPOWER:
Empower is an integrated healthcare company that provides body and mind wellness for patients through its clinics, with digital and telemedicine care, and world-class medical diagnostics laboratories. Supported by an experienced leadership team, Empower is aggressively growing its clinical and digital presence across North America. Our Health & Wellness and Diagnostics & Technology business units are positioned to positively impact the integrated health of our patients, while simultaneously providing long term value for our shareholders.
ON BEHALF OF THE BOARD OF DIRECTORS:
Steven McAuley
Chief Executive Officer