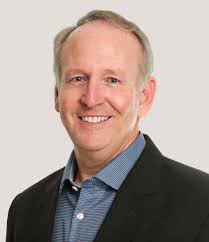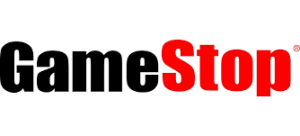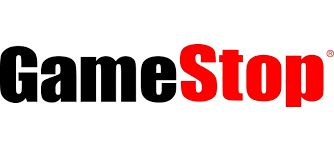 GameStop Corp. (NYSE: GME) Q3 2020 Earnings Highlights
George Sherman, CEO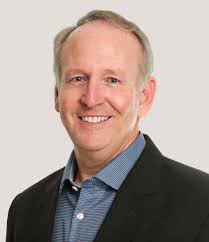 "…Our goal is simple. We are positioning GameStop to be the leading global omni-channel retailer for all things gaming and entertainment. We are encouraged by our successful efforts in 2020 to begin category and product extensions that increase our addressable market as well as by our customer's early response to an expanded products and services offering. At the forefront of this strategy is a digital first approach focused on delivering a best-in-class ecommerce experience, along with an optimized retail footprint.
Together with enhanced fulfillment options, they provide our customers with the most comprehensive set of games and entertainment products and events, wherever, however and whenever they want them. The current console based video games products are an important element of our strategy over the next few years, and we realized the very successful launch of the next generation products in November, driving 16.5% growth in comparable store sales.
This was the first positive comparable store sales month in nearly two years, despite being closed on Thanksgiving Day in North America, and the ongoing negative impact of COVID-19, which saw the closure of the vast majority of our European storefronts for the entire month. In addition to the appeal of next generation of consoles, these results also reflect the significant improvements we have already made to the performance of our omni-channel platform, as global online sales in the month of November grew 352%.
In line with these early results, we expect to generate strong sales growth and profitability in the final quarter of the year. Let's review some of the additional highlights for the third quarter. Jim will share some of the specific details of the quarter, but broadly speaking, our global store fleet saw on and off periods of store closure or restricted access to customers, particularly as COVID-19 cases accelerated around the world in October and then through November.
We believe the pandemic and importantly, the depression of retail customer mobility, lowered our comparable sales in the third quarter by 3 to 5 percentage points. Pivoting to our strategic accomplishments in the quarter, we continue to optimize our core business by improving efficiency and effectiveness across the organization, leading to a reduction in SG&A expenses of nearly $115 million for the quarter, bringing our total for the year to over $315 million versus 2019 roughly two-thirds of which we view as permanent.
We continue to work quickly to optimize our omni-channel capabilities through the transformation of our physical store presence. Through the third quarter, we have closed almost 800 stores worldwide since the beginning of 2019, representing both underperforming locations and de-densification in certain trade areas. We expect these closures to create a more profitable footprint.
In the U.S., we continue to see strong sales and profit transferred to neighboring locations and e-commerce, an important point in supporting the continued optimization of our store fleet. Consumer affinity for our continually improving e-commerce experience in the ease of shopping and same-day delivery of our omni-channel fulfillment is increasing efficiency across our store footprint. By the end of the fiscal year, we will close over 1,000 stores since we began this optimization journey in the middle of 2019, all with little to no capital outlay.
Given the strength of our e-commerce sales and omni-channel capabilities, which I'll comment on momentarily, we now see the opportunity to close additional stores going forward in 2021 and 2022 as we optimize the profitability of omni-channel architecture. Overall, our goal is to serve our customers wherever, whenever and however they choose to shop.
We continue to improve our balance sheet. We again improve working capital management with a 33% reduction in inventory and a 38% decline in accounts payable, ending the period was $603 million of cash and restricted cash about $300 million more than the prior year third quarter.
Finally, as a result of the continued strength of our balance sheet, we further enhance our capital structure with the announcement for the voluntary early redemption of $125 million for approximately 63% of our outstanding notes due in 2021. As you know, we remain very committed to our efforts to build a frictionless digital first omni-channel ecosystem in our customers are responding, significantly changing the way they shop with us.
Our focus on customer centricity and the best end to end customer experience has led to recent material gains in our e-commerce business, and we expect to build on this success reinforcing the core focus of our go for strategy. In the third quarter, we delivered a 257% increase in e-commerce sales versus the prior year, fueled by our elevated omni-channel capabilities. E-commerce penetration continues to grow and represents nearly 25% of total sales this year, up from a low single digit percentage historically.
We are also leveraging our expanded fulfillment capabilities such as curbside pickup, buy online pick up in store, ship and store. And in the third quarter, we rolled out same-day delivery for online transactions to 2000 locations, and now have that option available in all of our U.S. stores. Given a relatively high average transaction size, we can profitably partner with last mile delivery services to provide customers with same-day delivery.
Our new mobile app, which launched fully in October is much more engaging with the previous version and provides newly available functionality and dramatically improved customer experience. The app is customizable enables customers to personalize features, select same-day delivery options and browse a curated deal hub. With more people downloading and using the app on a weekly basis and engaging with it for longer periods of time, we've seen a significant increase in engagement within the transactions, a 30% increase in conversion.
With the increased usage, e-commerce sales originating from the app have now doubled. We are very pleased with the initial performance and look forward to rolling out additional features such as the gamer news feed and a comprehensive, easy to use digital wallet in early 2021.Going forward, you will see us leverage our GameStop ecosystem of stores, e-commerce and our app to deliver and enhanced 360 degree experience for consumers with products and services that are more relevant to how they connect and play in devices today and in the future, all with a focus on driving customer lifetime value.
These efforts have already resulted in and we believe will continue to lead to higher conversion, basket size, frequency of purchase, as well as a new customer acquisition for our power up loyalty program. As you appreciate these are very encouraging metrics. The progress we made during the quarter on our strategic initiatives, despite the COVID-19 backdrop, largely completes our optimization and stabilization phases of our strategy, which we've been working on for over the last 15 months and positions us for the next phase transformation.