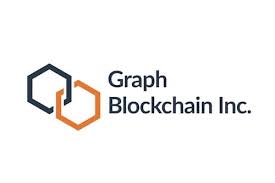 Graph is currently in negotiations with several industry leading exchanges and will deploy capital into altcoins using POS. Partnerships with researchers and content providers are being finalized to deliver educational material to our shareholders once staking is underway so shareholders may understand the type, functionality and market size they are gaining exposure to.
"I'm incredibly happy with the progress we have made so far. The Graph team is efficient, have an amazing perspective on the cryptocurrency market and are focused on growth," said Andrew Easdale, President of Babbage Mining Corp.
There has been a good selection of issuers in the public markets that give exposure to Bitcoin and Ethereum, but the altcoin space remains underserved. By turning on POS mining, Graph is adding an additional revenue stream and will be uniquely positioned in the cryptocurrency marketplace. POS concept asserts that one can mine or validate block transactions according to how many coins you hold. This suggests that the more cryptocurrency or altcoin owned by a miner, the more mining power one would have.
"There has been a strong amount of support and enthusiasm from shareholders and I'm incredibly pleased that the market understands and appreciates the path we have chosen. We will continue to provide shareholder value and look forward to growing our exposure to the cryptocurrency and Blockchain markets," commented Andrew Ryu, CEO of Graph Blockchain Inc.
About Graph Blockchain Inc.
The Company is a blockchain development company that provides high performance blockchain solutions that include graphic data analysis and consulting services, implementation of data mining analysis through the use of graph databases and speed enhancements of blockchain control systems for businesses and government. This includes the Babbage Mining Corp. which will focus on altcoins, alternative cryptocurrencies to Bitcoin. By mining Altcoins through Proof of Work and Proof of Stake, Babbage can provide to its investor's exposure to the vast emerging market of cryptocurrencies with the significant technological disruption and potential gains that Altcoins represent.
Additional Information on the Company is available at www.graphblockchain.com and www.babbagemining.com