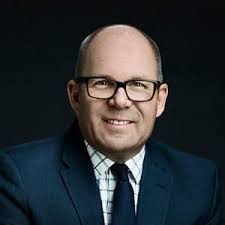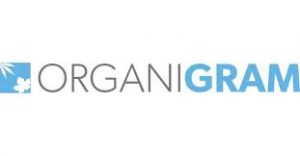 OrganiGram Holdings Inc. (NASDAQ: OGI) Q1 2021 Earnings Highlights
Gregory Engel, CEO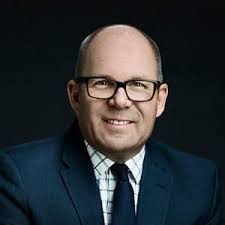 We were pleased with meaningful growth in our adult recs sales sequentially from last quarter, strong evidence that our new products as part of our portfolio revitalization are resonating well with consumers.
We're excited about the recent launch of another three strains under our Edison brand, and we have more to come in the next few quarters as we continue to reinvigorate this brand.
Encouragingly, Edison was recognized as one of the most searched brands on the Ontario cannabis store website for the month of November.
We've started to ramp up cultivation and staffing such that we can meet overall increased demand in the industry and for many of our new products. And we have the assets and financial strength to support our plans.
In contrast to many of our peers, we generated positive cash flow from operations in Q1, the second quarter of the last three quarters with positive cash flow from ops.
Since the second half of fiscal 2020, we've been extremely active, introducing new products and improving many of our existing ones. Since July, we've launched 53 new SKUs, with up to 14 more in the pipeline expected to launch before the end of February.
We continue to see dried flower and pre-rolls as the two largest categories in the Canadian rec market. And based on US legal state data, we believe they will continue to dominate the foreseeable future even as alternative product forms gain traction.
We've successfully launched a number of value segment dried flower offerings in the first half of fiscal 2020, particularly in larger format sizes in response to increased demand in that category. I'll talk more about our success there in a moment.
We're also very focused on our higher margin Edison flower portfolio, by introducing new unique strains and higher potency THC products, where we think there's a good opportunity for us to differentiate. Subsequent to quarter-end, we launched three new Indica strains, Blackberry Punch, and Ice Cream Cake or ICC, both with THC ranges of 20 to 26, and Slurricane with 17% plus THC. We expect to launch at least three more high THC strains under the Edison brand over the next few quarters as a result of our continuous investment in new genetics.
We run trial cultivation cycles to ultimately identify the winners, the ones we decide to move forward with, because we expect them to attract the strongest consumer response.
We continue to leverage our indoor facility and our unique three-tiered cultivation rooms. Every Edison strain benefits from being grown in one of these data-backed strain-specific grow rooms with bespoke microclimates, designed to offer a distinct flavor and aroma profile and to ensure consistent quality. Variables such as humidity, temperature and light are customized to optimize the growth, cannabinoid and terpene profile of each strain.
Opportunity to scale up new genetics require a patient and deliberate process where cultivation protocols are trialed for each cultivar and adjusted through multiple grow rooms before full roll out to multiple rooms in our facility.
We've launched a number of new genetics over the past 18 months, including our high THC Edison Limelight or ultra-sour, which is now the company's best-selling strain. Our newest cultivars were developed from genetics originally sourced from a premium cannabis nursery.
The nursery's processes and technology help ensure robust, healthy, high quality plants. Our focus on both genetics and the environment in which they're grown results in a unique phenotype expression. This means even plants grown from the same genetics can be markedly different in terms of physical properties, potency, terpenes and aromas based on their growing conditions. We believe this product development process is a differentiator for us.
Revisiting our more recent launches in the value dried flower category, we believe our value products are differentiated and do not have to compete on price alone. Particularly since the onset of the COVID-19 pandemic, value in large format sizes have become an increasing focus of consumers.
In the spring of 2020, we responded with the introduction of buds which is indoor grown whole dry flower and strain specific. The company's value segment strategy also includes dry flower offerings that were launched in larger format sizes of 7g and 15g under the Trailblazer brand in July 2020.
The Trailblazer value brand continues to offer increasingly higher THC levels versus what was offered when originally launched near the start of adult use with cannabis legalization and at a competitive price point.
At the beginning of Q1, we expanded our value portfolio with the launch of SHRED, a high quality, high potency dried flower that is pre shredded for consumer convenience. SHRED offers three pre-milled varieties, all with THC levels of 18% or more and combine specific strains to provide unique flavor profiles for each of the three product offerings.
It is made from whole flower, does not contain any shake or trim and is milled to the same specifications of our existing pre-roll products. SHRED is currently OrganiGram's most affordable option on a per gram basis.
Sales of SHRED contributed significantly to our growth in rec revenue in Q1 and was the number one most searched brand on the Ontario cannabis store website for both November and December. The product has exceeded our expectation and continues to sell out, one of the reasons we are ramping up cultivation and staffing, which I will talk about more shortly.
At the end of the quarter, we also launched limited edition seasonal offerings including Trailblazer Kushmas Stix and affordable 0.5g pre-roll which continues to do well in retail stores.
In addition to new Rec 1.0 products, we've launched a number of innovative Rec 2.0 offerings in vape, edible and beverage categories. Just after quarter-end, we launched Trailblazer Spark, Flicker and Glow 510-thread Torch vape cartridges in a new 1g format. This extended our lineup to a suite of trial size 0.5g and full size 1g cartridges for the 510 vaporizer. Trailblazer Torch offers consumers 510 cartridges, high quality CO2 extract in three unique terpene infused flavors.
Our vape portfolio also includes products for the mainstream and the premium segments. Edison + Feather ready-to-go distillate pens and Edison + PAX ERA distillate cartridges.
We're focused on increasing THC concentrations in many of our vape products to meet consumer demand. So stay tuned for changes to come in this category.
Our chocolate portfolio includes Trailblazer Snax, our value priced, cannabis-infused chocolate bar available in both mint and mocha flavors, and we expect to launch a new flavor this quarter. Our state-of-the-art chocolate equipment allows for each of the five sections of the bar to be filled separately, allowing for higher accuracy of infusion.
We also offer Edison Bytes truffles available in both milk and dark chocolate formulations as well as a gingerbread flavor for a limited time.
At the end of the quarter, we launched Edison RE:MIX, dissolvable cannabis powder. This product's distribution has expanded listings to eight provinces, and we expect to secure listings for the remaining two provinces in the near future.
We believe the beverage segment could have greater potential than we've seen in the US – than what we've seen in the US to date.
As mentioned on our last earnings call, but worth repeating, estimates suggest that recreational cannabis beverage market represents a $467 million opportunity in Canada, and results of a recent OrganiGram survey indicate a significant majority of current consumers, 74%, would prefer to add cannabis to their beverages versus consuming a pre-mixed one.
This is also supported by sales data in Colorado, where cannabinoid-infused powders have rapidly risen to the top of the beverage category in popularity, representing 55% of the state's beverage market sales. This is from Headset data and Colorado Market Insights from July 2020 last year.
We believe Edison RE:MIX offers a unique experience for consumers made possible by our R&D department. They developed a proprietary nano emulsion technology that generates nanodroplets, which are very small and uniform. This provides improved absorption compared to traditional solid edibles and beverages, potentially allowing for a more reliable and controlled experience.
The nano-emulsion technology is also anticipated to have increased stability to temperature variations, mechanical disturbance, salinity, pH and sweeteners. And the dry powder formulation offers discretion, portability, and a potentially extended shelf life compared to a liquid. It's available in three formats. Two sachets with 5mg of THC each, two sachets with 5mg to 5mg of THC to CBD, and five sachets with 10mg of CBD each.
As we said, we're encouraged by the consumer response to date for many of our new products. However, we understand the frustration consumers have when they can't get what they want because of inventory stock-outs.
We've already begun to ramp up staffing with plans to hire 100 staff, mostly in cultivation, with up to another 30 staff in packaging by early in our third quarter. We know we have missed out on significant sales opportunities and remain focused on improving supply chain processes and order fulfillment rates.
For example, internally, we've identified a list of core SKUs for which we aim to ensure never go out of stock in an effort to drive maximum distribution and continue to build brand equity. Increased production and staffing should result in efficiencies from greater economies of scale. Benefits to revenue and margins are not expected to be recognized in Q2 as we take this quarter to hire staff.