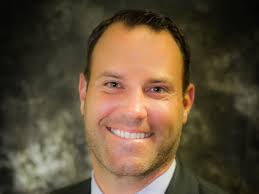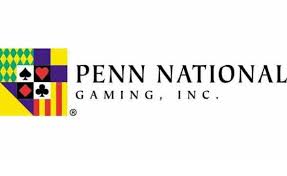 Penn National Gaming, Inc. (NASDAQ: PENN) Q4 2020 Earnings Highlights
CEO Jay Snowden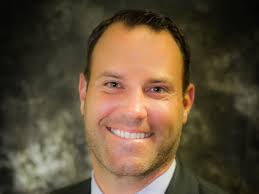 "…Both our revenues and adjusted EBITDA were trending ahead of forecast before COVID-19 related closures in Illinois, Michigan and Pennsylvania and increased restrictions in Ohio and Massachusetts amongst a few other states began in mid-November. While revenues contracted 23% year-over-year, adjusted EBITDAR declined by only 9% for the same period, reflecting structural changes that we — that were put in place with the onset of the pandemic.
These adjustments to our core business helped to expand adjusted EBITDAR margins by 580 basis points relative to Q4 '19 results despite the aforementioned headwinds, helped by an improvement of 720 basis points in the South segment, which was least affected by the COVID-19 restrictions despite the impact of Hurricane Laura in the fourth quarter in Lake Charles. We remain convinced that these structural changes to our business will result in meaningful EBITDAR growth once volumes return to pre-pandemic levels.
Trends in January, thus far, are very encouraging, which Todd can provide more color on during our Q&A session. In fact, this past weekend, we saw our highest Friday, Saturday combined slot volumes across our company portfolio of properties since the first quarter of 2020. Our South segment has continued to be particularly strong with January revenues, the highest we have seen in the month of January and the last five years on a same-store basis, leading to exceptional flow through to EBITDA.
We are continuing to see encouraging growth in the younger demographic tiers of our database, and we believe the rollout of COVID vaccinations and treatments will encourage more guests in all age segments of our database to return to our land-based facilities. When they do, they'll soon be met with the 3Cs: our new cashless, cardless and contactless technology, which will improve efficiency and provide a guest experience in line with other industries historically frequented by younger demographics, which we expect also to drive further incremental revenue for us.
We're planning to launch the 3Cs at our Pennsylvania casinos in the first half of '21 subject to regulatory approval, and we'll continue that rollout for the remainder of 2021 to other regions. I'm sure Felicia would also want you to know that our cash balance stood at a healthy $1.9 billion at quarter end, even after paying down $115 million of our Term loan B. In turn, our net traditional debt decreased to approximately $578 million at December 31, 2020, bringing our lease-adjusted net leverage to 4.7% based on 2019 adjusted EBITDAR compared to 5.7% at the end of 2019.
Some of you may have also noticed in our financial statements that we recorded a sizable unrealized gain related to our equity positions in PointsBet and theScore, which were received as part of our market access skin agreements. This is just an example of the significant value we think we will realize over the next several years from our portfolio of leading market access partners.
Other highlights from the fourth quarter include the continued momentum we're seeing for our Barstool Sports book app in Pennsylvania, strong retention, CRM efforts and creative promotions including our matching of first-time deposits with donations to the Barstool fund to support small businesses throughout the state, have led to an increased handle and market share. And most importantly, highlight our unique and unmatched approach to efficient customer acquisition.
More recently, on January 22nd, we introduced our Barstool Sportsbook Mobile app in Michigan to very strong demand. Dave Portnoy, as many of you know, went to the University of Michigan, and he and Big Cat have a very loyal fan base there.
They've been hanging out at our Greentown property in Detroit, generating a lot of excitement and awareness, not just for our Barstool Mobile Sportsbook and fully integrated iCasino, which we launched on Monday, but also our retail Barstool Sportsbook in the Greentown Casino in general, which really highlights the power of our differentiated omni-channel strategy. We think this strategy is shared to only gain steam in a post-COVID environment.
Importantly, Michigan's launched weekend had 68% more first time depositors than Pennsylvania's initial weekend. And the daily active users were nearly two-third higher than the average daily active users in Pennsylvania during 2020. All the more impressive when you consider the state of Michigan's population is only a little over 70% that of Pennsylvania.
Also worth noting the attention and excitement from the Michigan launch has created a halo or spillover effect. And the publicity surrounding our Michigan launch helped our registrations and daily active users climb in Pennsylvania as well. We are just beginning to scale, but we are excited to see the early benefits from being live in our second state.
Our next launch state will be in Illinois, where we plan to go live prior to March madness, pending regulatory approval, of course. And from there, we'll continue to roll out in new states every three to five weeks or so until we're operational in 10 or more states by the end of 2021.
We achieved another milestone in Michigan with the launch of our Barstool-branded iCasino product on February 1. And although it's obviously early, we have been extremely pleased with the initial results as nearly 15% or as of this morning, over 15% now of our Michigan Sportsbook customers placed a wager on the Barstool iCasino during its first two days of operation. And average daily users exceeded our more mature Hollywood-branded iCasino product in Pennsylvania by more than 70% over the same two-day period."