Score Media and Gaming Inc. (OTC: TSCRF) Q1 2021 Earnings Highlights
John Levy, CEO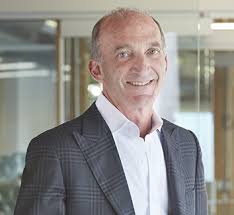 "…As evidenced by the numbers, we're starting to unlock the potential of theScore and theScore Bet, showcasing the value of a fully integrated media and gaming business. As our gaming operations in the U.S. expand, we are simultaneously preparing for what is an enormous opportunity on the horizon in Canada, with the anticipated creation of a fully legalized and regulated sports betting and iGaming market.
theScore's popularity in Canada is unmatched in the mobile sports space, and we are eager to deliver theScore Bet to our fans in our home territory. The momentum in Canada, coupled with these outstanding results underscores our strong market position in mobile sports media and sports betting and the exciting opportunities ahead in these high growth industries.
We also further strengthened our balance sheet via the bought deal offering we closed in December, raising more than $46 million for working capital and other general corporate purposes. The proceeds support the multi-jurisdiction deployment and operation of theScore Bet and user acquisition and retention in jurisdictions where we are or will be operating.
Also, today in our earnings release, we announced that we are considering an additional public listing on a U.S. stock exchange. This strategy is one our management team has been studying and we believe access to the U.S. capital markets would provide compelling benefits to theScore and our investor base. We'll further cover that news in today's call.
First though, I'd like to recap an impressive quarter for our gaming operations. When we launched our sports book, we applied our expertise in technology and mobile sports to create a completely differentiated betting experience, one that harnesses the power of media and gaming. It's an approach that is working. Gaming handle was up 535% year-over-year in Q1, reaching $55.8 million for the period as fans continue to gravitate to our unique combination of media and betting.
This ongoing growth has been achieved as we deepen our market leading media and gaming integration, including the launch of Bet section on theScore app, which Benjie will share more on shortly. We are highly encouraged by the early foothold that we have established in this fast growing industry. And we are well equipped to continue our expansion across North America. We believe the quarter with successful launches of theScore Bet in Colorado, I'm sorry, we began the quarter with the successful launches of theScore Bet in Colorado and Indiana.
And we're preparing to debut in Iowa in the coming weeks subject of course to regulatory approval. Now, with marquee sporting events coming up, including the Super Bowl and our first NCAA tournament as an operator, we're extremely well positioned to continue on this growth trajectory. Of course, one of the markets we hope to be operating in soon is on our home turf in Canada.
We estimate a market potential for online gaming here at between 3.8 U.S. – between $3.8 billion and $5.4 billion in annual gross gaming revenue based on historical data, extrapolated from the legal online gaming markets in the U.S. and globally. Ontario alone is a huge market with population larger than all before U.S. states. It is now clear that there is cross party support and strong momentum to amend Canada's outdated federal laws and enable legal sports betting market to flourish.
And we have been actively participating in those conversations with both the federal and provincial levels. theScore is Canada's leading mobile sports brand, with millions of loyal app users across this country. And we're in a great position to capitalize on the expansion of online gaming. We're hard at work preparing for this sizeable opportunity and look forward to seeing legislation progress in 2021.
As the only truly integrated mobile media and gaming company in North America, we are uniquely positioned for the tremendous opportunity ahead in gaming. Our industry, sports betting, mobile sports media and esports are high growth and continue to rapidly develop. As previously mentioned, we are considering a listing on a U.S. stock exchange as the next step to achieve our business."