Hologic, Inc. (NASDAQ:HOLX) Q1 2021 Earnings Highlights
Steve MacMillan, CEO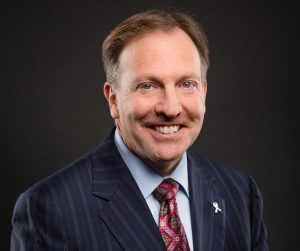 "…Now let us give you an update on our COVID testing efforts. As you can probably tell from our financial results, we continue to make good progress on our plans to expand manufacturing capacity for our two COVID assays out of our plants in San Diego and Manchester, UK.
Total output increased sequentially compared to the September quarter, which enabled us to provide about 30 million COVID assays to customers, generating revenue of about $745 million. As we have said, we are now selling more COVID tests each quarter than we had ever produced of all of our molecular tests before the pandemic. And we are on track to meet our goal to produce at least 75 million total molecular diagnostic tests a quarter globally by January of 2022.
This would represent more than 3.5x our total capacity pre-COVID, a tremendous accomplishment. Thanks to our employees, our suppliers, and the U.S. government, which is providing financial support.
In the first quarter, about one-third of our COVID test revenue came outside the United States, mainly from Europe. COVID testing continues to strengthen our international business, our relationships with customers, our future prospects in Diagnostics, and even market access for our other franchises. These COVID sales contributed to total international revenue of $472 million in the quarter, which represented tremendous growth of 145% on an organic basis.
At the same time, we are also encouraged that demand for new Panther instruments remains very strong. You might recall that last fiscal year, we placed more than 500 new Panther systems worldwide, more than double our usual run rate. And we are off to an excellent start in fiscal 2021, with another 150 shipments in the first quarter alone. We still have a long waiting list for instruments, which we believe reflects the longevity of COVID testing that our customers anticipate.
Overall, our global installed base now stands at roughly 2,400 instruments, giving us a robust platform for future growth as more customers come to appreciate our system's best-in-class capabilities.
Now let us shift gears to our third major topic, why we believe our business will be much stronger on the other side of the pandemic.
First, it's never been more clear to us that demand for highly accurate molecular COVID testing will remain robust for a while. While we may have become a little numb to infection rates that remain staggeringly high in the United States and globally. But as a reminder, the almost 2 million molecular tests that are being performed daily in the United States today would annualize to a market that's about 17x bigger than the single largest molecular market before COVID.
So while demand will inevitably decline as vaccines roll out, nucleic acid testing is likely to have a long, meaningful tail that extends into fiscal '22 and beyond, with COVID likely remaining our biggest molecular product for years to come.
As we have seen, it will take time to manufacture and administer vaccines broadly, and many people will choose not to be vaccinated. The societal need for, and focus on, COVID testing far exceeds anything we have ever seen before, and the pandemic's emotional toll will last much longer, driving future demand.
As public concern around COVID persists, the combination of our huge Panther installed base, at facilities close to the patient and our gold standard assay performance have us uniquely positioned to pursue many use cases that will be around for the long-term. These include testing before hospital admissions, asymptomatic screening for various purposes, and even confirmatory testing of other, less accurate modalities.
Studies have shown that these other tests can miss two-thirds of asymptomatic cases, and these false negative results can contribute to super-spreader events. Even as the market matures and our production capacity increases, we believe our combination of robust chemistry, innovative engineering on Panther, and differentiated labeling from the FDA will help us gain market share.
Moving on, the second reason Hologic will be stronger in the future is the significant non-COVID business we are gaining on our rapidly growing installed base of Panther instruments. I don't think it's an exaggeration to say that in the United States, Europe and Asia, every single Panther that our commercial teams have placed has been with an eye toward the future. They are doing a fantastic job of extending and broadening commercial contracts, winning key strategic accounts, and fueling our razor, razor blade business model.
As an indicator of this, last quarter we discussed Tests of Record, or TORs, which represent contracted, year-one revenue from new assay customers. We said that we achieved a new record in TORs in fiscal 2020, with non-COVID business totaling $35 million in the United States, about 50% more than we had ever done before. This positive trend has actually accelerated in early 2021, with more than $20 million of additional TORs in the first quarter alone.
That's one reason that momentum in our molecular business, which was already good before COVID, is improving further today, especially in Europe. For example, when we remove COVID assay sales from our molecular number as well as instruments and ancillaries, core assay sales grew roughly 10% globally in the first quarter, more than double the rate a quarter ago.
The third reason we believe we will be stronger post-COVID is that thanks to the tremendous success of our Diagnostics business, we have been able to use the last several quarters to further bolster our Breast and Surgical franchises for the future…"