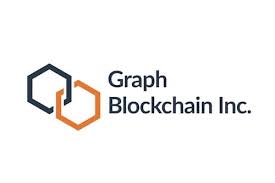 Toronto, Ontario – March 10, 2021 – Graph Blockchain Inc. (CSE: GBLC) ("Graph" or the "Company") is pleased to announce the first two altcoins that it will be purchasing and staking through its wholly owned subsidiary, Babbage Mining Corp. ("Babbage").
The Company will be acquiring Cardano (ADA) and Polkadot (DOT), for the purpose of staking in their respective networks, over the following weeks. Graph believes that these two smart contract platforms are both pivotal to the cryptocurrency ecosystem. Both have top tier development teams, funding, community support and show enormous potential for significant increase in user adoption, market share and asset value. For all the aforementioned reasons, Graph is proud to name these two projects as the first altcoins to be supported through investment and staking. Further updates on deployment and detailed educational materials for both projects will be released over the coming weeks.
About Graph Blockchain Inc.
The Company is a blockchain development company that provides high performance blockchain solutions that include graphic data analysis and consulting services, implementation of data mining analysis through the use of graph databases and speed enhancements of blockchain control systems for businesses and government. This includes the Babbage Mining Corp. which will focus on altcoins, alternative cryptocurrencies to Bitcoin. Graph will be the first publicly tradable altcoin Proof of Stake ("POS") miner, which will generate revenue while providing exposure to several top digital assets by market capitalization.
By mining Altcoins through Proof of Stake, Babbage can provide to its investor's exposure to the vast emerging market of cryptocurrencies with the significant technological disruption and potential gains that Altcoins represent.
Additional Information on the Company is available at www.graphblockchain.com and www.babbagemining.com.