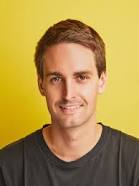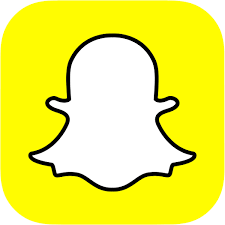 Snap Inc. (NYSE:SNAP) Q4 2020 Earnings Highlights
CEO Evan Spiegel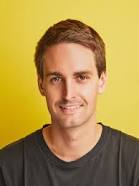 "….During one of the most challenging years in recent history for our global community and their loved ones, our team worked hard to find ways to bring people closer together. We've enabled relationships to deepen and flourish, even as we were physically apart. We added 16 million daily active users this quarter for a total of 265 million up 22% year-over-year.
This growth validates the broad appeal of our service and the role we play in the life of each member of the Snapchat community. Our quarterly revenue increased 62% year-over-year to $911 million showing the trust advertisers have placed in us and our communities receptiveness to brands with shared values. We expect our relationships with community members and business partners to become even stronger as our platform continues to evolve.
We set an internal goal for full-year adjusted EBITDA profitability in 2020 and I'm excited to share that we achieved this with positive adjusted EBITDA of $45 million. As a result of exceptional efforts from our team members around the world and their disciplined execution, our fourth-quarter adjusted EBITDA was $166 million.
Achieving full-year profitability in the midst of such a difficult and destabilizing year proves the resilience of our business and represents an important milestone as we work towards being able to self-fund our investments in the future.
Snapchat is embraced by a generation that is driving the future. The Snapchat Generation primarily Gen Z and millennials are 150% more likely to communicate with pictures than words and 82% of them believe they have a personal responsibility to change the world. Our opportunities to serve and uplift this community in the coming decades will continue to grow and we are inspired by the world that the Snapchat Generation is working to create.
At the core of this opportunity is the power of our camera. It is one of the world's most used cameras with an average of over 5 billion snaps created every single day. Cameras are no longer only a means to capture a moment in time or a memory, they now enable a whole world of self-expression and visual communication and we have worked to drive this fundamental transformation since our founding.
We've done this by putting the camera at the center of our application and the center of our strategy and by building businesses around it. Empowering people to communicate visually drives high-frequency engagement with our application with daily active users opening Snapchat 30 times per day on average.
This means that improving speed, ease, and quality of visual communication are important for growing engagement. We finished rolling out new messaging infrastructure this quarter, making it easy to innovate and add new features within chat, while simultaneously improving performance and enabling regionalization of our chat infrastructure. We also made significant improvements to the video quality for Snaps while still ensuring Snapchat is the fastest way to communicate and share a moment.
The first platform we built to extend the utility of the Snapchat camera beyond visual messaging was stories which allows Snapchatters, publishers, businesses and influencers to express themselves in creative and compelling ways without the pressures associated with traditional social media.
Stories are a ephemeral display content in chronological order and don't have public likes or comments. We have evolved Stories over time to embrace new formats like shows with total time spent watching shows increasing nearly 70% year-over-year in 2020.
Our commitment to both the quality and integrity of content on our service has driven a lot of this product evolution. Initiatives like our 2018 redesign to separate social content from media content, our content guidelines that we enforce equally across publishers and all community members and our early decision to create a hand-curated platform with Discover proved valuable as we have been able to provide trusted and reliable content to our community…"