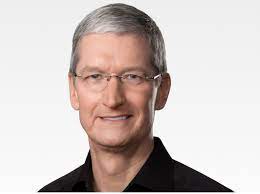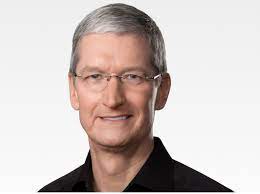 Apple Inc. (NASDAQ:AAPL) Q1 2021 Earnings Highlights
Tim Cook, CEO
"….We achieved an all-time revenue record of $111.4 billion. We saw strong double-digit growth across every product category, and we achieved all-time revenue records in each of our geographic segments.
It is not far from many of our minds that this result caps off the most challenging year any of us can remember. And it is an understatement to say that the challenges it posed to Apple as a business paled in comparison to the challenge it posed to Apple as a community of individuals, to employees, to their families and to the communities we live in and love to call home.
While these results show the central role that our products played in helping our users respond to these challenges, we are doubly aware that the work ahead of all of us to navigate the end of this pandemic, to restore normal life and prosperity in our neighborhoods and local economies and, to build back with a sense of justice is profound and urgent. We will speak to these needs and Apple's efforts throughout today's call, but I want to first offer the context of a detailed look at our results this quarter, including why we outperformed our expectations.
Let's get started with hardware. We hit a new high watermark for our installed base of active devices, with growth accelerating as we passed 1.65 billion devices worldwide during the December quarter. iPhone grew by 17% year-over-year, driven by strong demand for the iPhone 12 family, and our active installed base of iPhones is now over 1 billion. The customer response to the new iPhone 12 models' unprecedented innovation from world-class cameras to the great and growing potential of 5G has been enthusiastic, even in light of the ongoing COVID-19 impact at retail locations.
iPad and Mac grew by 41% and 21%, respectively, reflecting the continuing role these devices have played in our users' lives during the COVID-19 pandemic. During this quarter, availability began for both our new iPad Air as well as the first generation of Macs to feature our groundbreaking M1 chip. The demand for all of these products has been very strong.
We have also continued our efforts to bring the latest iPads, enriching content and professional support to educators, students and parents. Educational districts and governments worldwide are continuing major deployments, including the largest iPad deployments ever to schools in Germany and Japan.
Wearables, Home and Accessories grew by 30% year-over-year, driven by significant holiday demand for the latest Apple Watch, our entire AirPods lineup, including the new AirPods Max as well as the new HomePod mini. This broad strength across the category led to new revenue records for each of its three subgroups, and we're very excited about the road ahead for these products.
Look no further than the great potential of Fitness+, which pairs with Apple Watch to deliver real-time on-screen fitness data alongside world-class workouts by the world's best trainers. There are new sessions added each week, and customers are loving the flexibility, challenge and fun of these classes as well as how the pairing with Apple Watch pushes you to achieve your fitness goals.
This deep integration of hardware, software and services, have always defined our approach here, and it has delivered an all-time quarterly Services record of $15.8 billion. This was the first quarter of the Apple One bundle, which brings together many of our great services into an easy subscription and with new content being added to these services every day, we feel very optimistic about where we are headed."
FULL TRANSCRIPT