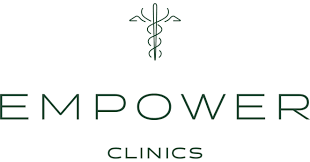 Patient count for March increased by 388%
VANCOUVER BC / April 7, 2021 / EMPOWER CLINICS INC. (CSE:CBDT)(FRA:8EC)(OTCQB:EPWCF) ("Empower" or the "Company") an integrated healthcare company – serving patients through medical centers, telemedicine platforms and a high complexity medical diagnostics laboratory processing thousands of COVID-19 specimens, is pleased to announce that patient counts increased by 460% in Q1 2021 (26,317) versus Q1 2020 (5,717). Patient counts for the month of March increased by 388% versus the same period in 2020 with total patient counts of 8,379 in March 2021 compared to 2,160 in March 2020.
"The delivery of world-class patient care is the number one priority for our team in all the markets we serve." said Steven McAuley, Chairman & CEO of Empower. "I am so proud of our members' daily effort and dedication to patients even in such uncertain times. For our team to achieve such significant year-over-year growth numbers is a testament to our ability to execute on our business plan to acquire patients and drive long-term shareholder value. I'm especially proud of the strong growth in the last month of Q1 which sets us up for continued growth in Q2 2021"
The Company has also issued a total of 800,000 stock options priced at $0.57 CAD to investor relation service providers and to a Director of the Company.
This press release is available on the Empower Clinics Verified Forum on AGORACOM for shareholder discussion, questions and engagement with management https://agoracom.com/ir/EmpowerClinics
ABOUT EMPOWER:
Empower is an integrated healthcare company that provides body and mind wellness for patients through its clinics, with digital and telemedicine care, and world-class medical diagnostics laboratories. Supported by an experienced leadership team, Empower is aggressively growing its clinical and digital presence across North America. Our Health & Wellness and Diagnostics & Technology business units are positioned to positively impact the integrated health of our patients, while simultaneously providing long term value for our shareholders.
ON BEHALF OF THE BOARD OF DIRECTORS:
Steven McAuley
Chief Executive Officer